How Lawyers Can Give Back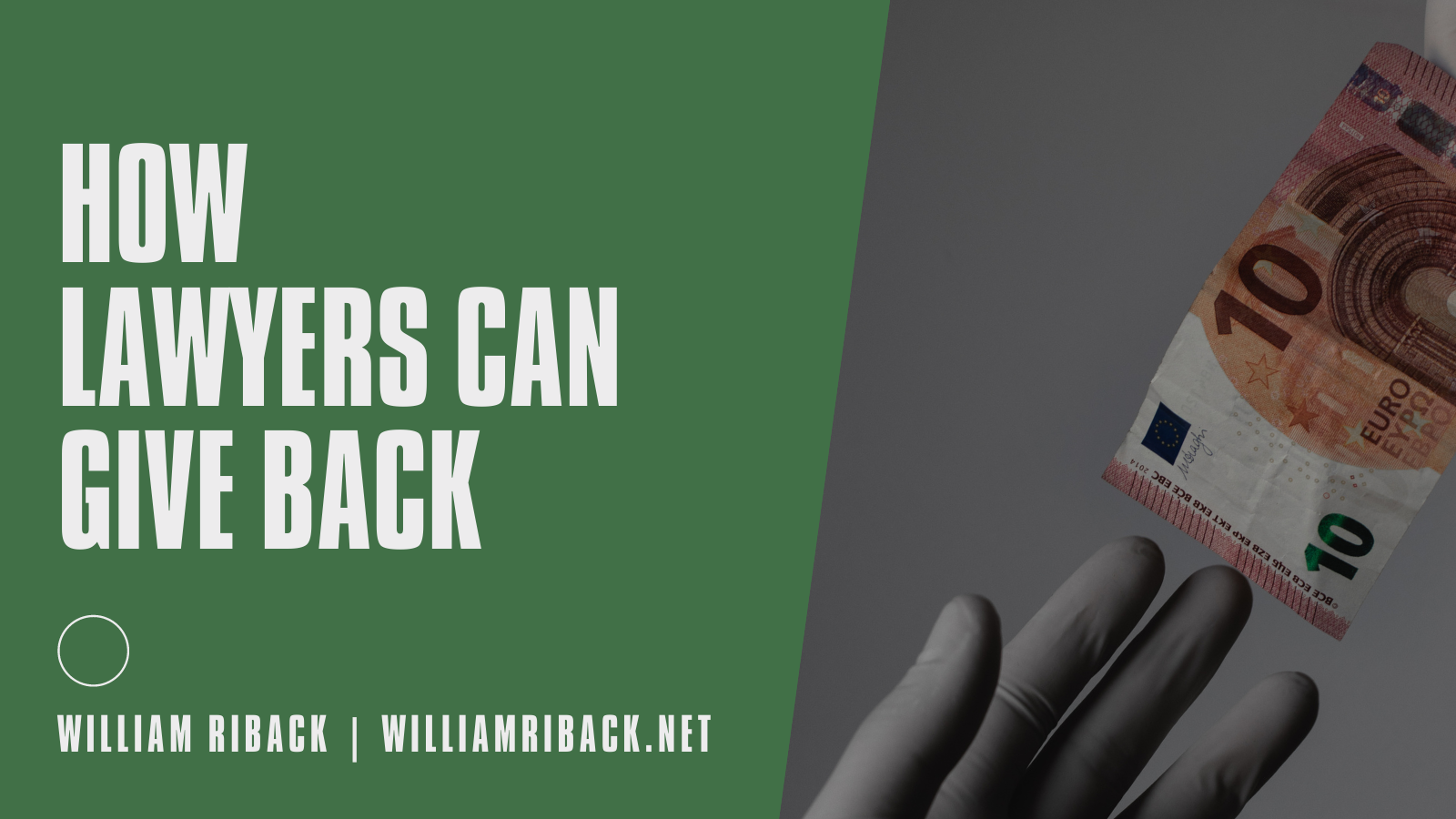 Many think lawyers have the most straightforward jobs because people find their services on everything around the law, and they charge a handsome. Their career might be rewarding, but many attorneys find ways to do something for their societies quietly.
The list below provides ideas on how lawyers can give back and touch a life.
Pro Bono
The most popular way by lawyers to give back is by representing clients without financial muscle free. Many law firms have a system for pro bono cases. They primarily work with community organizations that desperately require legal representation services but may not afford them. Some cities have pro bono organizations aligning with specific interests. Input by lawyers is more valuable when they volunteer in their specialization family, immigration, or entertainment law.
Mentorship
Mentorship helps to make a difference in society by guiding young generations. Lawyers need to create time to mentor youth in their communities. Others can mentor people associated with the legal profession through mentorship to law school students or junior attorneys at their offices or firms.
Outreach programs
Lawyers on different occasions can participate in outreach programs to help communities around their workplace during challenging moments. For instance, some lawyers give back by partnering with other organizations to donate hand PPE and sanitizers to first responders during Covid-19.
Volunteering
Interest in making a difference in a community should inspire many lawyers to volunteer their time for activities that do not involve legal work. They can find causes they believe in to give an extra hand when the associated activities take place.
Serving in non-profits
Non-profit have boards with people who help to achieve the organization′s objective by volunteering their time. Lawyers can volunteer for the role of a legal advisor. Others can still serve in a non-legal role. Non-profit board members in any capacity make a difference in society. Those who feel an urge to create a more significant impact in areas unique to them can start their non-profit.
Raise money
Lawyers who lack time to volunteer can raise money for supporting organizations that require extra funds. Their position can help raise more if they publicize the cause by sharing the information around their circle.
Many things require in society require an extra hand. They are a yardstick on how lawyers can give back.
You may be interested in these jobs
Found in: Jooble US - 3 days ago

---

Roehl Transport

Brunswick, OH

Are you tired of swinging hammers, roofing houses or working construction jobs? You deserve better\. · We will pay you as we train to you to Get Your CDL \( , license you need to be a professional truck driver\. · No more seasonality to your work \- truck drivers are needed year\ ...

Found in: Jooble US - 1 week ago

---

PwC

Hartford, CT

Full time

Job Title CXO Business Development Skills Manager Job Category Sales and Marketing Level Manager Specialty/Competency IFS - Clients & Markets Industry/Sector Not Applicable Job Type Regular Time Type Full time Travel Requirements Up to 20% Job ID 409701WD Location ...

Found in: beBee S2 US - 4 days ago

---

myHealthTalent

Dallas

Full time

Interested in a career with both meaning and growth? Whether your abilities are in direct patient care or one of the many other areas of healthcare administration and support, everyone at Parkland works together to fulfill our mission: the health and well-being of individuals and ...