How Female Entrepreneurs Can Start Setting Financial Goals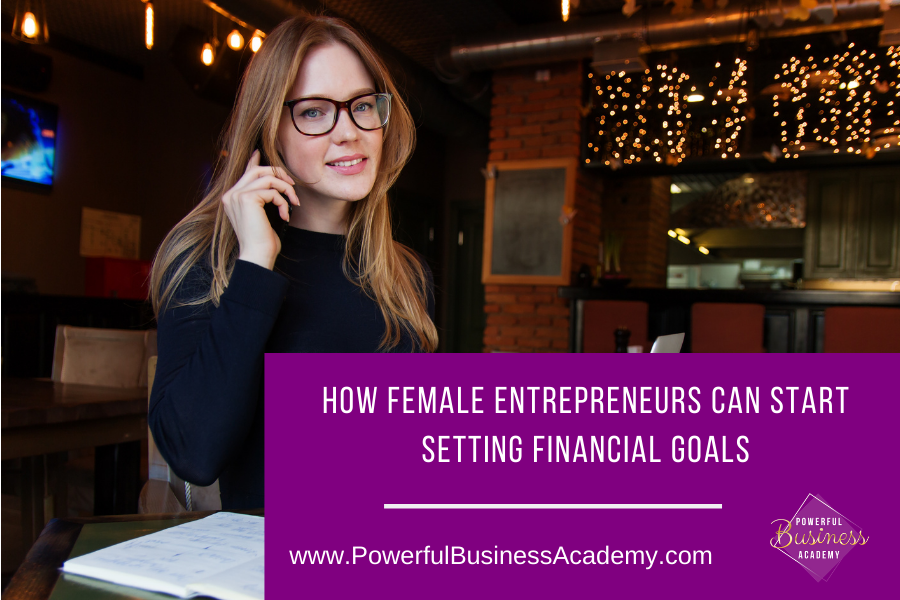 Keeping finances in check plays a major part in running a successful business, especially for female entrepreneurs. Proper finance management ensures the development of any business and prevents it from crumbling before even hitting its peak.
However, many females entrepreneurs struggle with finance management. A reason for this can be that women are usually not financially oriented. They don't fully understand the financial part of the business, which then keeps them from making informed decisions.
There are many ways to get a better handle on your finances. As a business coach for female entrepreneurs, I believe that setting financial goals is a good way to understand how your business works and how to keep it growing. In other words, setting targets is a tool you can use to direct the financial growth of your business.
If you think that this is an overwhelming and difficult task, don't be afraid. These goals and targets don't have to be complicated. You can set daily, weekly, or monthly goals, depending on what you think will suit you best.
See The Full Picture, Look Into The Details
A common mistake most businesswomen make is jumping on to make financial goals without seeing the full picture. This leads to ineffective goal-setting. Consulting your bookkeeper or your accountant will help you have a better understanding of what the numbers in financial reports actually mean, and how they impact the growth of your business.
Once you've stepped back to view the big picture, you must then look into the finer details. When you make financial plans, you need to determine how much you want to make and how much your monthly costs are. Setting how much turnover you want to make it relatively easy, but when business coaches for female entrepreneurs ask their clients how much their monthly costs are, most of them do not know.
If you're unsure about what makes up your monthly expenditures, here are a few things you need to consider:
Invoices of the things or supplies you need to buy regularly
The payroll of your staff
Rent
Insurance
Car repair and fuel costs
Incidental costs
Monthly membership fees such as:

Email marketing tool
Bookkeeping program
And all other platforms you use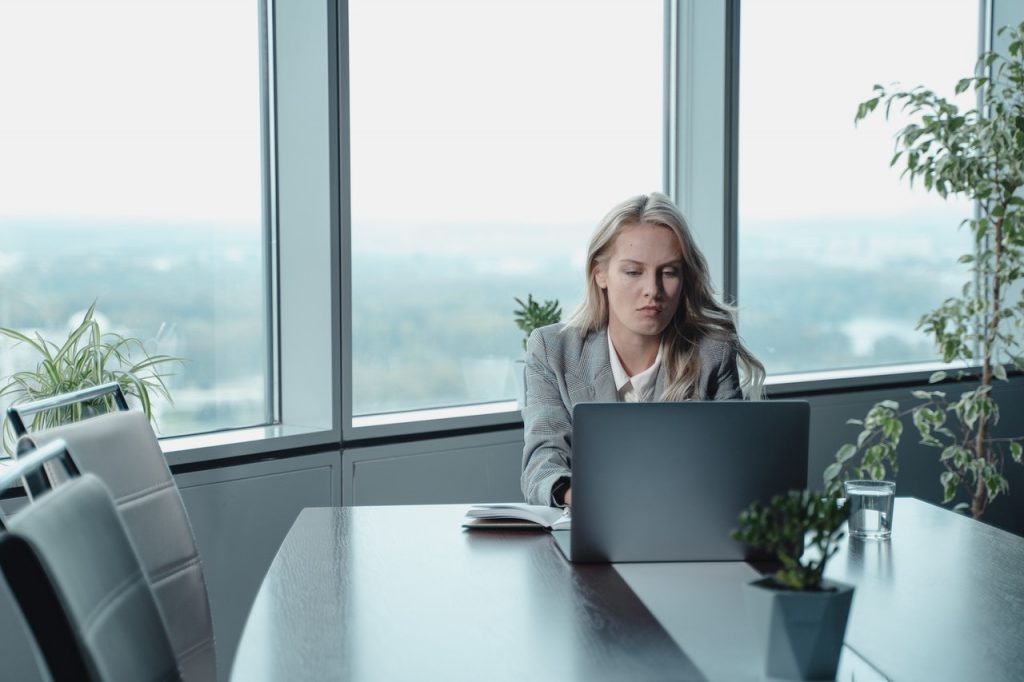 Making And Achieving Your Financial Plans
When you set goals and targets, business coaches for female entrepreneurs recommend making them monthly and working from there. When you know how much you spend each month, setting realistic and achievable goals becomes easier. You will be able to see if you need to do more to reach your goal, or if you have earned enough to make a profit. This way, you can also adjust your targets accordingly.
Once you've gotten the hang of monthly financial planning, you can work on your yearly plans, taking into account all the information about your finances that you've gained along the way. These plans will help you carefully monitor your progress and give you more insight into what really goes on in your business. As a female entrepreneur, this is a crucial part of growing and scaling the business.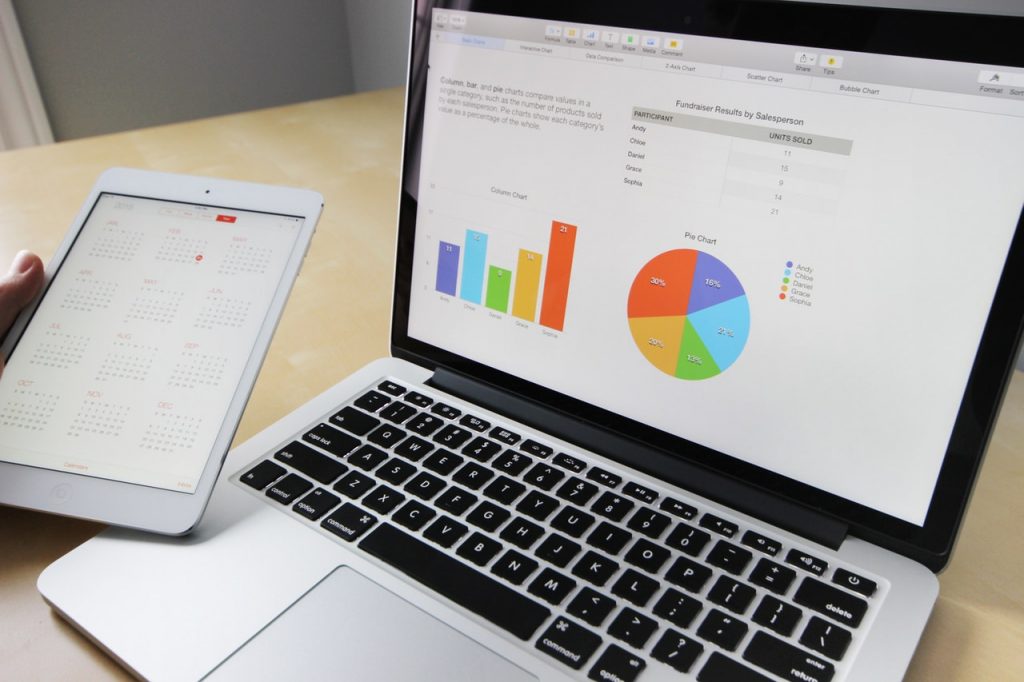 You Can Do This!
Making financial plans and setting financial goals for the first time can be a bit time-consuming, but it is definitely worth it. Many female entrepreneurs don't even consider making financial goals as it takes a lot of effort, and they choose to just wait and be reactive. This shouldn't be the case. Female entrepreneurs can and must influence their income. And setting financial targets is a great way to do that.
It can be complicated when you do it the first time, but if you set financial goals and targets every year, you will be more confident in shaping and directing not just your financial growth, but the growth of the business as a whole as well.
To know more about business scaling strategies for female entrepreneurs, you can check out this blog.
Needless to say, financial targets without plans to execute them make no sense at all. You also need to know how you will achieve the targets.
You may be interested in these jobs
Found in: Jooble US - 3 days ago

---

Talent

New York, NY

InternshipSHIP

Max: $20/hour · Our Story: · Get ready for your perfect summer internship, one that encourages you to think strategically and collaborate with all levels of the business. Based in New York City, the J.Crew Group Summer Internship program serves as the opportunity of a lifetime ...

Found in: beBee S2 US - 4 days ago

---

Sysco

Paradise

Regular, Full time

Company: · US1637 Bellissimo Distribution, LLC - Greco Nevada · Zip Code: · 89118 · Minimum Years of Experience: · 0-1 Years · Employment Type: · Full Time · Travel Percentage: · JOB SUMMARY · Under general supervision, the associate will accurately and efficiently select produc ...

Found in: Jooble US - 3 days ago

---

Barnes & Noble

Seattle, WA

Job Summary · Barnes & Noble has a special place in the community, and this holds true whether you shop in our bookstores or in our Cafes. · Baristas make the experience special by welcoming each guest and creating the perfect handcrafted beverages. They are also the first to try ...