1 year ago · 1 min. reading time · 0 ·
How Entrepreneurs Can Revive Their Motivation After a Burnout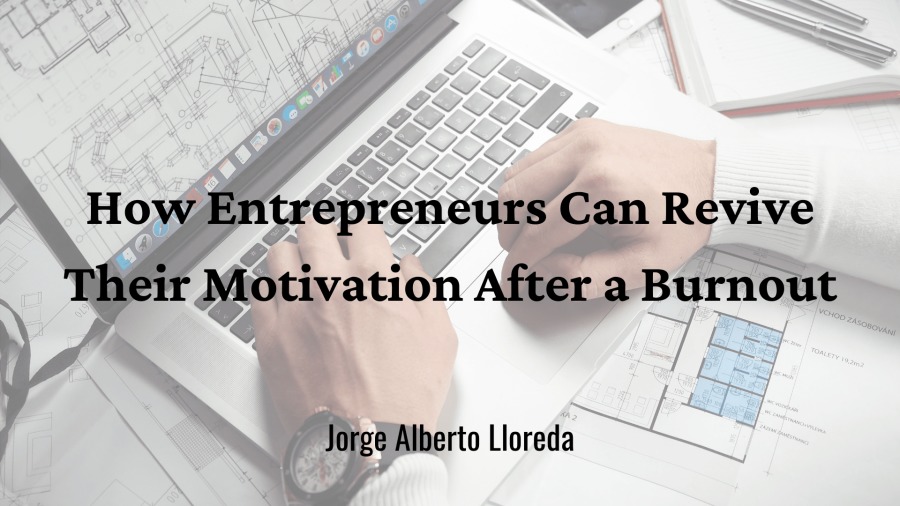 Entrepreneurs experience burnout because navigating the business world is often difficult and stressful. Founders put pressure on themselves to do well. There is also an immense amount of competition that keeps everyone on edge. The most common sign of burnout is exhaustion beyond belief. Other things tend to follow such as a compromised immune system and frequent feelings of annoyance. Luckily, this article shows how entrepreneurs can overcome burnout and regain their motivation.
Take a few days off
Entrepreneurs need to understand that neglecting their health is counterproductive. They might think that working long hours and not getting enough sleep is necessary for success. However, practicing unhealthy habits can backfire in the long run. Being overworked magnifies stress and hinders decision-making processes. Therefore, the first thing entrepreneurs need to do if they are facing burnout is rest. Identify the cause of the burnout by focusing on self-care.
Change working habits
Before working again, entrepreneurs need to change their routines to avoid future burnouts. For example, they need to think about their emotional wellbeing and how to be more mindful. Entrepreneurs can consider implementing a meditation practice as part of their daily schedule. They can also exercise or listen to music. Stress is unavoidable in day-to-day life. However, entrepreneurs can choose healthy responses.
Contact support system members
Entrepreneurship does not have to be a lonely journey. By having a good support system, entrepreneurs can relax knowing that they have people to contact if they need help or just want someone to talk to. Also, friends and family can help with accountability issues. For example, friends can remind entrepreneurs about their goals and make sure they are taking care of themselves. Reminders help when someone wants to implement lifestyle changes. Otherwise, entrepreneurs may be tempted to slip back into their old routines.
Seek professional help
If necessary, entrepreneurs can schedule an appointment with a therapist or psychiatrist. These are specialists trained to help patients resolve mental health issues. They can help untangle thoughts and mitigate headaches.
By following these tips, entrepreneurs can overcome burnout and stop future episodes from happening. They can get back to what they love doing: creating products and starting businesses.
Originally published to jorgealbertolloreda.org.
You may be interested in these jobs
Found in: Indeed US - 6 days ago

---

Pilot Company

Tonopah

Part Time

Company Description · Pilot Flying J is the 10th largest privately held company in North America with more than 28,000 team members. As the industry-leading network of travel centers, we have 750+ retail and fueling locations in 44 states and six Canadian provinces. · Our energy ...

Found in: beBee S2 US - 4 days ago

---

Adecco Staffing, USA

Bannockburn

I am very impressed with your background We are actively seeking a RN, LPN's and EMT's in the Elkhart, IN area From what I see here, you look like you'd be a great potential fit I am the direct Recruiter working on this position directly with the hiring team. I'd love to schedule ...

Found in: beBee S2 US - 6 days ago

---

Aya healthcare

Bradenton

CONTRACTOR

Aya Healthcare has an immediate opening for the following position: PACU Registered Nurse in Bradenton, Florida. · This is a 13-week contract position that requires at least one year of experience. Make up to $2,382/week. · We'll work with you to build the healthcare career of y ...