Hives, Groups, and Froot Loops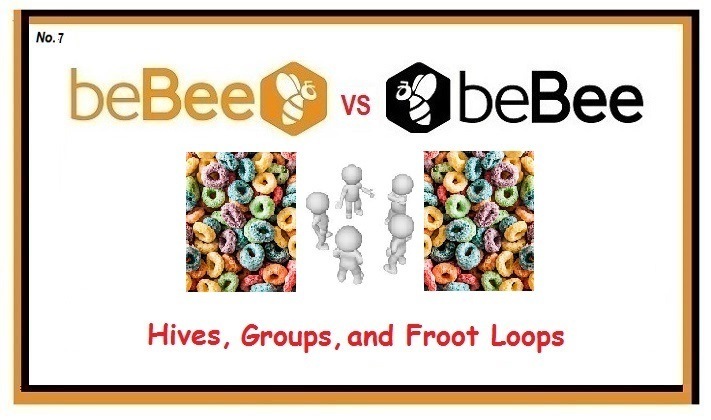 WITH MAJOR CHANGES AT LINKEDIN, A VACUUM IS DEVELOPING ON SOCIAL MEDIA FOR PROFESSION- AND INDUSTRY-SPECIFIC GROUPS ...
Preface:  The following ideas are presented not as some form of final solution to anything, but as an intended stimulant to further discussion. I invite you to read and to join the conversation. For I do believe strongly that the matter and structure of hives (groups) on beBee continues to be a critical issue going forward.

"The management of LIGOMM [ LinkedIn Group for Owners, Managers, and Moderators ] genuinely believes that we are now at the crossroads and that LI Groups are on life support that is likely to be a candidate for shut-down, when the 100% global rollout to the new 2017 LinkedIn User Interface (UI) eventually completes ... LIGOMM was created just over a year ago, in anticipation of and readiness for the very disconcerting occurrences users are witnessing today ... [when LI] withdrew multiple tools, features, and functions that users found useful, and restricted, limited and curtailed important aspects of communication, interaction, and link-building ... LIGOMM genuinely believes Groups, networking, communication, professional interaction and link-building to now be in existential jeopardy on LinkedIn."


― Christine Willinsky in LIGOMM Group Management on LinkedIn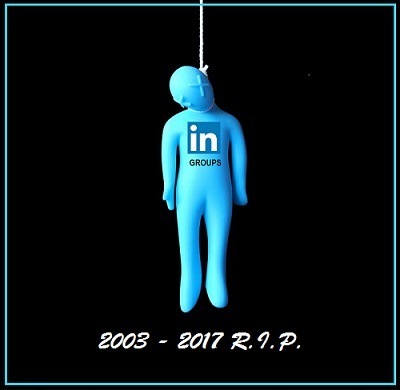 Groups on LinkedIn are dead men walking ― and they have been for more than a year, since late 2015, when LI gutted them of the very tools and features which had enabled group owners and managers to successfully build and run relatively large units whose members were exceedingly loyal. For some history, see:
"Groups On LinkedIn – The Beginning Of The End?" (He Said He Said, No.9, February 2016)"
I have no intention of fomenting here a hand-wringing, teeth-gnashing session over the imminent demise of LinkedIn groups. For it is what it is. And anyway, it is not anything within our control or, for that matter, anything that can even be affected by our expressed opinions.
No sir, I have an entirely different agenda here, namely, to argue that groups on LI, as they were originally structured, were one of the main contributing factors, if not the main contributing factor to LI's early growth. And to argue further that the death and dismemberment of LinkedIn groups presents a prime opportunity for beBee to step in to fill a critical vacuum on social media.  And moreover,  to reap potentially huge benefits in terms of membership acquisition, not to mention prestige right across the SM landscape.
"Whoa," you say, "beBee already has hives, which are pretty much like groups, only organized around common interests or "affinities. So, what's the big deal?"
Well, the "big deal" is that the way groups were originally organized on LinkedIn differed considerably from the structure found in beBee hives.

First off, LinkedIn group owners and managers were originally provided with the tools to:

1) assure that posted content met the mission statement (topical parameters) of the group involved,

2) filter out spam and blatant commercial promotion that did not incorporate significant independent value,

3) moderate both posters and commenters for disruptive behaviors,

4) permanently exclude spammers and other repetitive disrupters, and

5) arrange for posts to be "featured", that is, pinned at the top of the group discussion queue.
Additionally, LI group owners could designate their groups as either "closed" (membership by approval) or  "open" (membership automatic upon request).  And they could designate a group to be either "public" (traffic visible to all platform users) or "private" (traffic visible only to group members).
As well, LI group owners and managers could receive notices when their attention to group management was needed, and group members could request to receive email notifications of new comments being posted in discussions in which they were participating or were following.

All that is seriously different from the structure of beBee hives:
"BeBee vs beBee:  Affinity Networking Is On the Line"
The result of the original tools afforded to LI group owners andmanagers was the growth of many profession- and industry-specific groups which attracted large memberships and in which a great number of meaningful and substantive discussions took place, thereby creating an aura of value for LinkedIn.

Ironically, it now appears that the very success and strength of such groups on LinkedIn became their eventual undoing. For it is clear in retrospect that they represented a challenge to LI management's misconceived program to tightly control engagement on a platform that was nominally a social network, but which was, in actuality, a data gathering and mining operation. Again, for some history, see:
1)  "Arrogant Control Is Not Leadership on Social Media, or Anywhere Else" 

2) "Take Your Algorithm and Shove It!"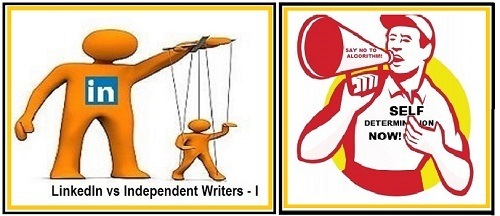 For those of you not already conversant with the history of LinkedIn, perhaps the most succinct and accurate summary is found in a statement by Data Analyst Samantha Bailey, who recently said, in an exchange between her and me, that "... it [LI] was never genuinely about networking or publishing, but about growing the database of personal and professional information. And that as soon as a certain critical mass was achieved, the shutters were pulled down on networking."

Be (or bee) that as it may, the fact is LinkedIn's abandonment of any vestige of interest in social networking and genuine social nets leaves the field clear for beBee to fill the void ―  particularly in regard to groups.

What is necessary, however, is for beBee ownership and management first to recognize that the prerequisites for successful development and growth of profession- and industry-specific groups (or "super-hives") include most, if not all of the tools and capabilities that LinkedIn groups had before the purge.

When building a new automobile, one is not expected to reinvent the wheel... nor accused of being unoriginal for not doing so...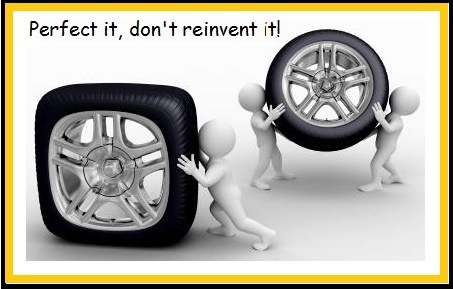 To my mind, there would be nothing wrong with copying or "paraphrasing" what was good and right with LI groups and turning that to the benefit of beBee and its current and future users.

Surely, beBee is sufficiently original and differentiated from its more mature competitors to be in a position to use to good advantage some of that which has been recklessly abandoned by LinkedIn, without being tagged a copycat  ― especially since LI has, in its own signature brand of ignorance, gutted those tools from its groups and eschewed any future use of them.
There are reportedly more than two million groups on LinkedIn. And from what I can see, there is a good chance more than 80% of them are presently languishing.

As I see it, providing an intelligent environment on beBee for the development and cultivation of professional, industry, and (even) scientific groups would open an entirely new avenue for the wholesale acquisition of new membership.

And I am certain that those of us on beBee who have significant experience owning and managing groups on LI, would be pleased to seek to migrate those groups from their current location, where they are ultimately doomed to a painful death, to beBee, where they would be offered renewed life and a good chance at well-being. It would be a paradigm of win-win.
So, what have Froot Loops to do with all of this?

Nothing, really. It just seemed that marketing the suggestion(s) presented here required some color and a phrase that alliterated the term "groups".   ―  Phil Friedman
Postscript:  For the record, I don't claim any originality here. There are a number of writers and other LI users who have been chronicling and writing about the trials and tribulations of LI groups and related issues for several years. Me? I am simply pleased and proud to be standing in solidarity with them. For, IMO, they represent some of the best of what social media and networking has to offer us all ―  a genuine concern for and commitment to community.

I cannot recommend their work in this area too highly.  Consequently, if you are interested in the topic of hives on beBee and groups on LinkedIn, please take some time to read what they have said and to check them out:
Plus a number of others to be found at

LinkedIn Group for Owners, Managers, and Moderators

and

Author's Notes: 
If you found this post interesting and worthwhile and would like to receive notifications of my writings on a regular basis, click the [FOLLOW] button on
my beBee profile.
Better yet, elect there to follow my blog by email. As a writer-friend of mine says, you can always change your mind later.
Should you be curious about some of my other writings on social media, you're invited to take a look at the following:
"On the Limits of Free Expression"
"On Trees, Trolls, Trust and Truth"
"Self-Ascription, Self-Certification, and Snake Oil"
As well, feel free to "like" and "share" this post and my other articles — whether on beBee, LinkedIn, Twitter, Facebook, or Google+, provided only that you credit me properly as the author, and include a live link to my original post.

About me, Phil Friedman:  With 30 some years background in the marine industry, I've worn numerous hats — as a yacht designer, boat builder, marine operations and business manager, marine industry consultant, marine marketing and communications specialist, yachting magazine writer and editor, yacht surveyor, and marine industry educator. I am also trained and experienced in interest-based negotiation and mediation. In a previous life, I was formally trained as an academic philosopher and taught logic and philosophy at university.
Before writing comes thinking (The optional-to-read pitch)

As a professional writer, editor, university educator, and speaker, with more than 1,000 print and digital publications, I've recently launched an online program for enhancing your expository writing: learn2engage — With Confidence. My mission is to help writers and would-be writers improve their thought and writing, master the logic of discussion, and strengthen their ability to deal with disagreement.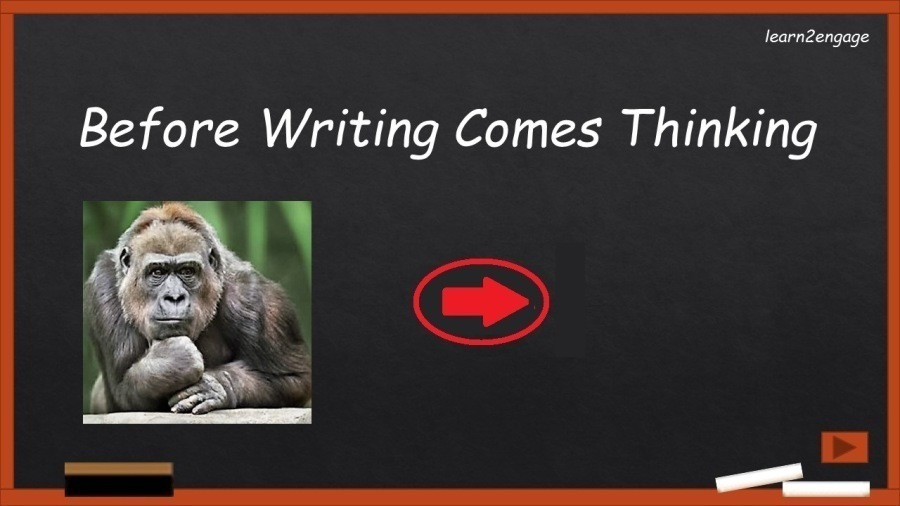 For more information, click on the image immediately above. Or to schedule an appointment for a free 1/2-hour consult or to sit in on one of our online group sessions, email: info@learn2engage.org. I look forward to speaking with you soon. 



#BEBEEVERSUSBEBEE #AFFINITYNETWORKING #BEBEE
"""""""
You may be interested in these jobs
---

Satellite Shelters

Prior Lake, MN , United States

Truck Chassis Assembler · Position Summary: · Install chassis mounted tank and pumping equipment for use in the liquid waste industry. Most common uses for the trucks are portable toilet service, sept ...

---

Ulta Beauty, Inc.

Rib Mountain, United States

Creating beauty experiences. At Ulta Beauty, its about more than simply the right shade or product. Its about a journey of discovery for each and every guest who walks through our doors. Its about the ...

---

US Navy Reserve

Spur, TX, United States

ABOUT · Do you have what it takes to lead in the heart of Naval combat? As an Operations Specialist, you will serve as a supervisor and leader in the top-secret Combat Information Center. From the oc ...