11 months ago · 1 min. reading time · visibility ~10 ·
Helping Seniors Make the Big Move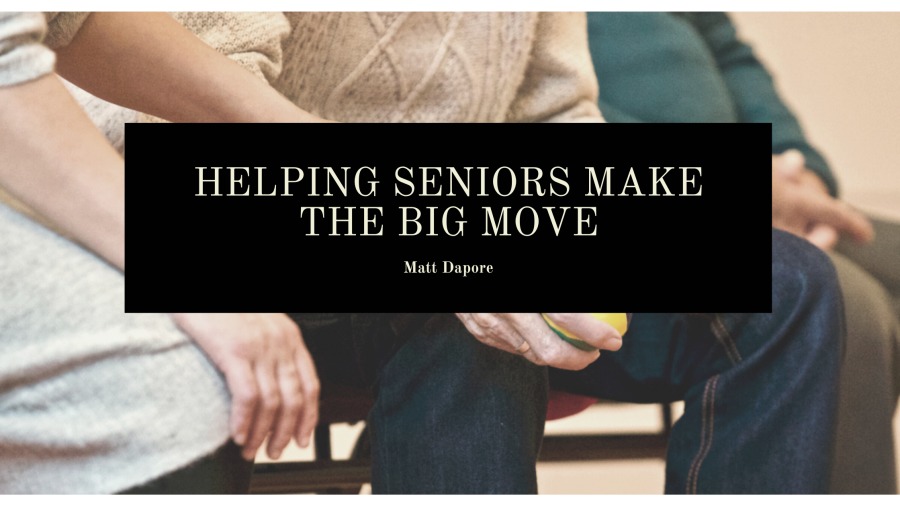 As our parents reach their senior years, their cognitive and physical health will begin to fail. They will also find themselves in larger homes that are too difficult for them to maintain without help. Combined, these factors make it necessary for seniors to look for better living arrangements in which they can live comfortably. In some cases, families find this to be a complex and challenging process, but there is help available.

Senior move managers are specialist trained in helping seniors find and move into their new homes. These are professionals who seek this line of work because they find it rewarding to care for seniors and help them start a new chapter in their lives. They begin by helping seniors find the type of living arrangements that meet their needs and personal tastes. For some, this means helping them find a high-quality assisted living facility where a staff will be available to help them on a daily basis. For others, this involves finding a smaller apartment, condo, or home that will be easier to manage. In some cases, a senior may only need to have their existing home modified to make it easier for them to live on their own.
Once a senior has found the ideal living arrangement for their situation, the senior move manager will help with the moving process. Often, this involves downsizing or eliminating the clutter in the senior's home. Since they are moving into a smaller home, the senior may need to get rid of furniture, lawn care equipment, and other items that won't fit in their new home. They may also want to get rid of items that they no longer use or have become outdated. Once they have downsized their possessions, they'll be ready to move into their new home.
Even after a senior has been successful relocated into a smaller home, they may still need help getting situated. A senior move manager will help them with that process as well. This may include teaching them how to operate electronics, such as the remote for the cable TV, or it may mean making sure the lights, handrails, and other safety features are in good working condition. By the time the senior move manager has completed their role, the senior should feel comfortable in their new home.
You have no groups that fit your search