3 months ago · 3 min. reading time · ~10 ·
HAND PUPPETS BEING USED TO LIFT TRUMP'S SPIRITS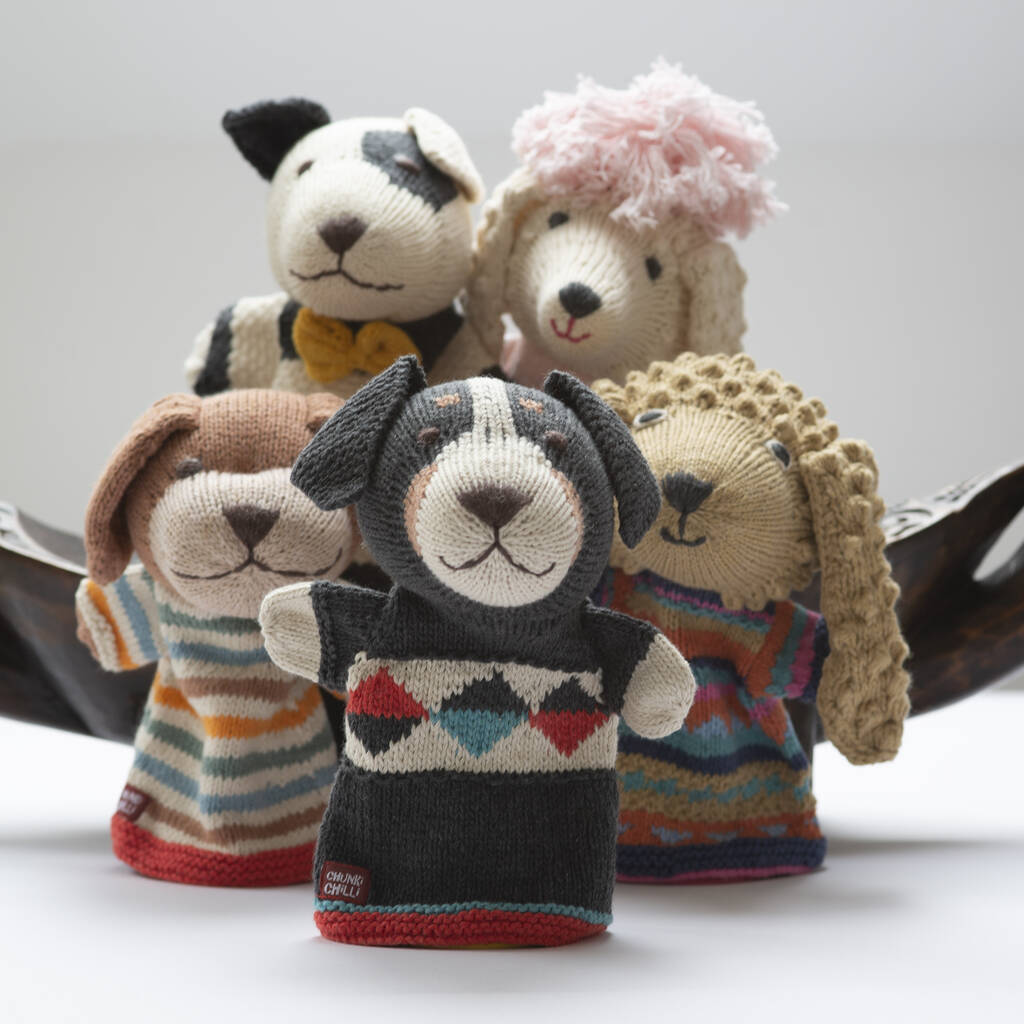 Happy puppy hand puppets are helping keep Donald Trump's spirits high.
Some people drink alcohol or take drugs when they feel down, but a unique therapy is treating disgraced twice-impeached ex-President Donald J. Trump to get him out of the dumps–– a cast of adorable sock puppets.
The ex-prez has been discouraged with the dozens of legal beagles chasing his tail, his popularity dropping, and now, Florida Gov. Ron DeSantis taking aim at Trump's street cred with the anti-vaxxer kooks.
"I've never seen the big man so gosh darn low," says Lawrence Tarbait, a longtime friend and sycophant. "Sometimes I'll see the poor fellow walking the grounds of Mar-a-Lago mumbling to himself and kicking little kids. It's a pretty tragic sight."
Trump's family has noticed the dramatic change in his demeanor and has taken bold actions to cheer him up.
"We've started Daddy All-Star Theater," says the vivacious "#1 Hot Daughter" Ivanka Trump. "We had some serfs build a puppet theater so we can put on special plays to lift Daddy's spirits high! We give him a seat–– it's a throne, actually–– right up front, and then Jared and I hide behind the stage, slip on our sock puppets, and put on amazing shows. Daddy loves them, and he claps and sings along and has the time of his life."
"I'm Ivanka's husband," Jared says. "And she loves me very much. She thinks I'm–"
"Shut the hell up, Jared!" she says, slapping his face hard. "I'm talking to The Lint Screen, a pillar of journalistic integrity."
The almost-man cowers to his wife, shielding his face with a red hand print on it.
"Let's put on a show for Daddy," she says behind her dazzling pearly whites. The couple hurries behind the stage as soulless Ted Cruz and craven Kevin McCarthy usher Donald Trump into the room. He sits on his throne and looks with excited anticipation at the stage.
Here is the script of the performance given at Daddy's All-Star Theater.
THE CURTAIN RISES AS FOUR PUPPY SOCK PUPPETS APPEAR, SPEAKING IN HIGH VOICES.
Mr. Snufflebumps: Donald Trump is the greatest president ever!
Mr. Tiddlebits: Everyone loves him because he is so very, very smart.
Mrs. Moppytop: He is the smartest and most handsome man in the world! Every woman wants to sleep with him!
Mr. Snufflebumps: Even Melania! She wants to have sex with him all the time!
Mr. Snufflebumps: Every man wishes he was Donald Trump! He is just so fantastic and wonderful!!!
Mr. Bubbletop: That's right. And Donald Trump is STILL the president!
Mr. Tiddlebits: He was cheated out of the election by that mean Joe Biden!
DONALD TRUMP BOOS!
Mrs. Moppytop: Joe Biden is old and icky!
DONALD TRUMP BOOS AND STOMPS HIS FEET!
Mr. Snufflebumps: Donald Trump is the chosen one.
Mr. Tiddlebits: God said so––so there!
Mr. Snufflebumps: And Donald Trump is better than God!
DONALD TRUMP CHEERS AND CLAPS, ECSTATIC!
Mrs. Moppytop: Donald Trump should always be happy! And never, ever be sad!
Mr. Bubbletop: Turn that frown upside down––because Donald Trump is the bestest human being ever!!!
ALL PUPPETS: We love Donald Trump, we love Donald Trump, we love Donald Trump!!!
DONALD TRUMP JUMPS UP AND DOWN, CLAPPING, LAUGHING, SMILING.
…… and, scene.
———————————————————————————————-
Enjoy PD Scullin's debut novel "SAWDUST: Love is wilder than a circus," a humorous romp across America with a circus in the early '80s. You're a click away from a helluva fun ride. Buckle up and go.
You may be interested in these jobs
Found in: Lensa Premium - 1 week ago

---

MHM Services, Inc.

Bonne Terre

Overview · Centurion is proud to be the provider of comprehensive healthcare services to the Missouri Department of Corrections.We are currently seeking a full-time Director of Nursing to join our team at Eastern Reception, Diagnostic, and Correctional Center located in Bonne Ter ...

Found in: College RecruiterUS Premium - 1 day ago

---

USA Labor Services

Turlock

null

"NO EXPERIENCE REQUIRED – PAID TRAINING PROVIDED – JOB SECURITY · The Postal Service is the largest government related agency in terms of employees. The Postal Service currently employs nearly 1 million people and is hiring nationwide. There is NO experience required, paid train ...

Found in: Talent US Sponsored - 5 hours ago

---

Amazon Fulfillment Center Warehouse AssociatePay rate: Up to $17.50 · Job Overview · You'll be part of the Amazon warehouse team that gets orders ready for customers relying on Amazon services. Our fast-paced, physical roles take place in a variety of areas including merch, make- ...