1 year ago · 2 min. reading time · ~10 ·
GOSAR CLAIMS INFRASTRUCTURE PLAN IS BAD FOR AMERICANS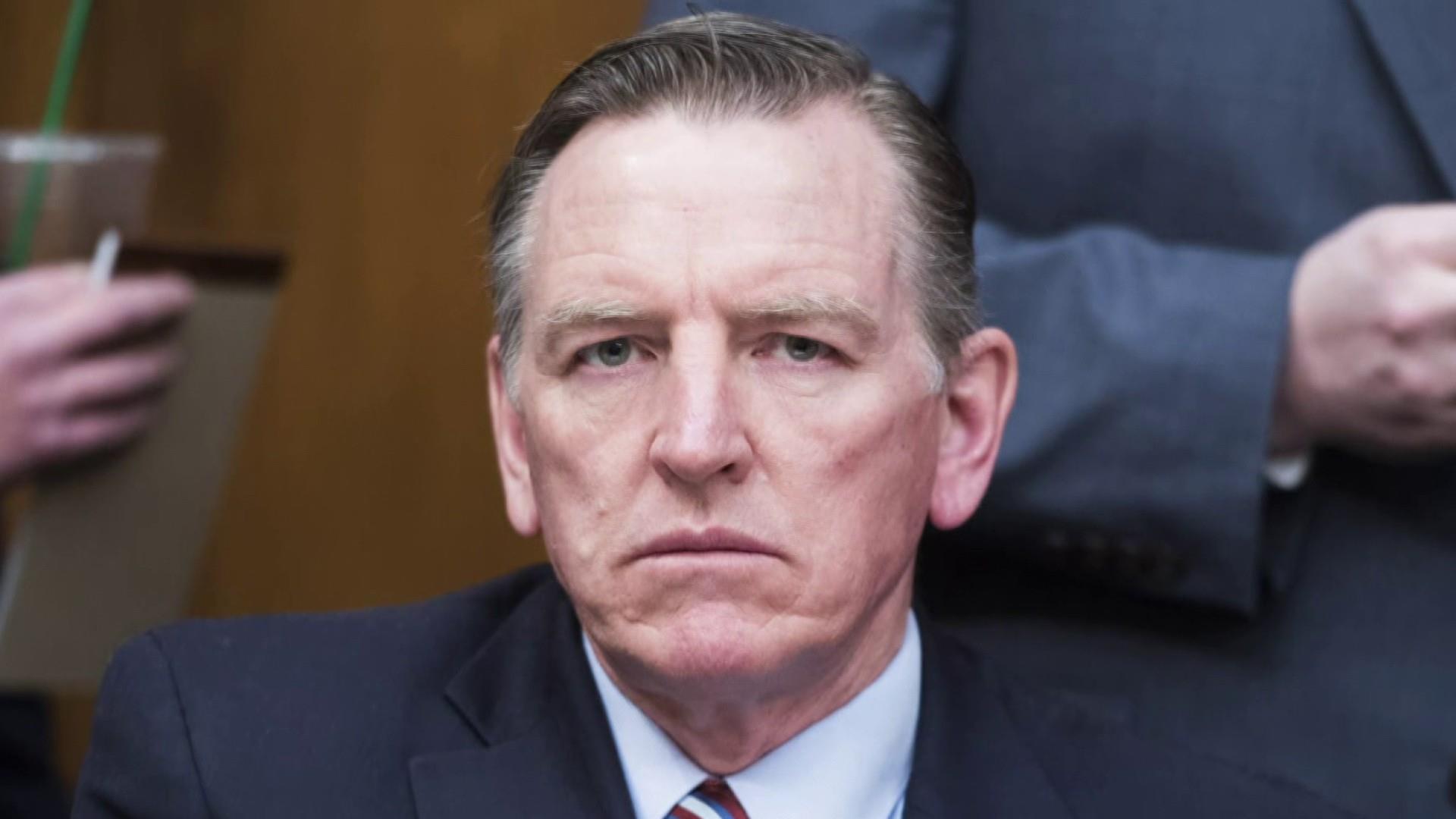 Rep. Paul Gosar (AZ) is angry with President Joe Biden, and he may tweet a cartoon about it.
"Biden is trying to ruin America with his stupid infrastructure plan," the kooky lawmaker tells The Lint Screen. "Old Joe says we're going to repair roads and bridges, but what he's really trying to do is destroy Americans' pride in their country. There's not a damn thing wrong with our roads and bridges. This country's perfect the way it is, and anyone who says anything different is a commie traitor in my book."
Gosar rolls up his sleeves and explains.
"Look, even if a bridge did happen to collapse, are you telling me any red-blooded American couldn't save himself and his family?" Gosar shakes his head in disbelief. "What are we becoming, a nanny state? We expect the government to wipe our butts and burp us? This infrastructure bill is absolute insanity."
The Republican tough guy punches his fist into his hand. "Biden says we're even going to replace lead pipes. Why? Isn't lead part of a good diet? I think this whole socialist plan of his is designed to make tough Americans as soft as fancy hotel toilet paper. And that's what Biden's going to do, flush the American dream down the toilet."
Gosar fancies himself a superhero when he sends out an anime of him killing Rep. Alexandria Ocasio-Cortez and preparing to attack cartoon Joe Biden.
"That cartoon was just a little fun," Gosar says. "I still believe in rugged American stuff like attacking women and old men. There's nothing wrong with that, is there?"
Gosar sighs. "Joe Biden is no Donald Trump. He was a man's man, and he will always be my president."
———————————————————————————————-
Enjoy PD Scullin's debut novel "SAWDUST: Love is wilder than a circus," a humorous romp across America with a circus in the early '80s. You're a click away from a helluva fun ride. Buckle up and go.
You may be interested in these jobs
Found in: Jooble US - 3 days ago

---

Mercy Clinic in St. Louis, Missouri is seeking a BC/BE Cardiologist to join a busy and well-established team of 13 physicians and 11 advanced practitioners on campus of Mercy Hospital South. This amazing team consists of six non-invasive cardiologists, two electrophysiologis ...

Found in: beBee S2 US - 1 day ago

---

Automated Systems Inc.

Round Lake

Full time

*Reliability Engineer*Location: Round Lake, IL - Onsite · Contract: 6+ month contract with potential for hire · Sponsorship is not available at this time or in the future for this role. · The Reliability Engineer, under management direction will contribute to the reliability, des ...

Found in: Linkedin WW - 3 days ago

---

Insurance Resourcing LLC

Charlotte, NC,

If you want to work fully remote for a growing independent insurance agency that values its people and work/life balance, this new role is for you. · My client is an independent insurance agency located in the Sacramento, CA area. They want to hire a new licensed Commercial Lines ...