5 years ago · 6 min. reading time · visibility 0 ·
Ghost Writing Is NOT Plagiarism
BECAUSE GHOSTWRITING INVOLVES THE USE OF SOMEONE ELSE'S WORK, IT'S SOMETIMES  MISTAKEN FOR EITHER PLAGIARISM OR VIOLATION OF COPYRIGHT, OR BOTH ...
Preface: This is the third article in a series intended to equip writers and would-be writers with a clearly understandable basic compendium of the essential elements of copyright, trademark, patent, and plagiarism. Links to the first two installments of the series will be found at the end of this article.

When the discussion is about plagiarism and violation of copyright, the subsidiary topic of ghostwriting often comes up. Almost invariably the discussion then becomes very confused, because many people infer that, since ghostwriting involves the use of someone else's, it also constitutes either or both of violation of copyright and plagiarism.

But, ghost writing does not constitute plagiarism... or violation of copyright...
Ghostwriting (and editing) involves the production of what is known as a "work for hire". Generally, a ghostwriter produces a work in exchange for an agreed price, completes the work, gets paid and turns the work and all copyrights over to the client. And they are done. Finis.
Unless special terms are negotiated into the contract ahead of time, once the ghostwriter turns the work over to the client, the ghost has nothing more to say about how the work is used, or who gets the credit for it creation.

Ghostwriters are anonymous. They neither ask for nor receive public credit for the work they do. And, moreover, they are usually bound to silence about the work they do.

Plagiarism is the act of intentionally taking someone else's work, usually without permission, and presenting it as your own...

Ghostwriters work for money — or sometimes out of friendship, or maybe even for sex. But regardless of the nature of the compensation, ghostwriters get paid for their work. So when they are done, they are done. No public credit or accolades. Just wham bam, thank you m'am.
Since the client in a ghostwriting relationship usually pays the ghost for his or her work, with the explicit understanding that the client will present that work as the client's own, no questions of plagiarism or violation of copyright arise. In this "work for hire" context, all copyright to the work pass to the client upon payment to the ghost of the agreed upon fee. And as far as crediting the ghost as the creator of the work, it is historically well established and accepted that no credit will be given to the writer for his or her work. In such cases, the creator of the work remains effectively invisible to those who read or otherwise come upon the work in question. Which is why the writer is called a "ghost".
But, what about the client who presents the ghost's writing (or other work) as his or her work?
To my mind, that is a much more complicated question to answer.

First, there are a number of different levels at which a ghostwriter may work. For example, a ghost could be hired by a busy client to polish and copy edit a draft for an informational white paper. In such a case, the client would present the ghost with a rough first or second draft of the client's writing for the paper, and the ghost's function would be to give that draft its final, polished form. In which case the ghostwriter is really acting as a confidential copy editor. No room for confusion in this case as to who is the "creator" of the work — it's the client.
But, when you look at some more complex cases, it's not always so easy to say. What if the client just hands some rough notes or a bullet point outline of ideas to the ghostwriter, and the ghost gives both rough and final form of expression to those rough notes? Actually, this is probably a very common situation in terms of division of contribution between client and ghostwriter. And I would still say that the "creator" is the client, while the ghostwriter is functioning as a talented, but essentially "dumb" wordsmith.
Now, you're going to ask about the case in which the client just hires a ghostwriter and says, "I want to publish a blog post on marketing for small businesses via social media. But I have not enough time, haven't thought much about it, and just want an article I can publish under my own name."

That may not be a violation of copyright, because the client is paying the ghostwriter for the piece, including all copyrights to it. However, you ask, is it plagiarism? Again my personal interpretation of plagiarism is such that the case described does not qualify because the work is being hired and paid for by the client, with the writer's full knowledge and agreement that the client will publish the piece under the client's byline.
It is, however, in my view, a clear case of intellectual dishonesty, or at the least serious misrepresentation...
When someone publishes a blog post or a white paper or a report or a book under his or her own name, the readers assume it is the product of that person's own thoughts and experience.
If we're interested in entrepreneurship, we read what appears under Richard Branson's byline, not because we necessarily believe he actually wrote it, but because we think it represents his thoughts and grows out of his experience. We want to know what he thinks, and advice he can give us. We don't want the counsel of some content writer who hasn't spent a week as an entrepreneur, let alone made a career of starting businesses, but who's read a few internet articles on what it takes to be successful.

Plagiarism is an ethical issue, not a legal matter. And the penalties for plagiarism are social and professional, not legal... unless, of course, the plagiarism is accompanied by violation of copyright...
However, even if a client's use under his or her own name of material that was entirely originated and created by a ghostwriter, is ethically questionable or borderline plagiarism, the moral blot does not fall upon the ghostwriter, who is only providing a service. After all, we don't indict speechwriters for putting both ideas and words into the mouths of intellectually bankrupt politicians. Or should we?
There have long been ghost writers who sell high school and college students term and other papers...

In recent years, anti-plagiarism software has been sufficiently refined, and such papers passed around on the internet frequently enough, that such software can now identify most crudely plagiarized school papers in a minute or two.

This development has been met by the emergence of a cadre of school paper ghostwriters who can and will custom write a paper for any high school or college course, on any subject, at any grade level, and even for a specified assignment grade.  In other words, if you want a second-year college term paper to match your pretty consistent B-grade average, you can custom order it.

If you'd rather have an A-level paper you can have that too. Sounds illicit, but is it really any more deceptive than when an established best-selling author like James Patterson or Tom Clancy puts his byline on a novel which is actually written by someone else?  Is it more pernicious or reprehensible than what many business-sector ghostwriters do for some of their clients? I personally have mixed feelings about how to answer those questions.
What I do know, however, is that if plagiarism is committed when a ghostwriter develops original ideas and writes an original piece that he or she provides to a client who takes the credit for that piece, the vast majority of any ethical disapprobation falls upon the client, and not the ghostwriter. —  Phil Friedman
Author's Notes:
If you missed the first two installments of the
Writers Concise Guide to Copyright, Trademark, Patent, and Plagiarism
, you can find them at:
"Getting It Right When It Comes to Ownership of Intellectual Property"

"Copyright Violation Is Not the Same As Plagiarism"

And if you found this article to be of value, you may want to take a look at some of my other writing about social media and communications:


"Thee Points of Advice to My Teenage Daughter"
"Conversations With My Wife About My Writing"
If you'd  like to receive notifications of my writings on a regular basis, click the [FOLLOW] button on my beBee profile.
As a writer-friend of mine says, you can always change your mind later.
Feel free to "like" and "share" this post and my other LinkedIn articles — whether on LinkedIn, Twitter, Facebook, or Google+. I ask only that you credit me properly as the author, and include a live link to the original work.
About me, Phil Friedman:  With 30 some years background in the marine industry, I've worn numerous hats — as a yacht designer, boatbuilder, marine operations and business manager, marine industry consultant, marine marketing and communications specialist, yachting magazine writer and editor, yacht surveyor, and marine industry educator. I am also trained and experienced in interest-based negotiation and mediation. In a previous life, I taught logic and philosophy at university.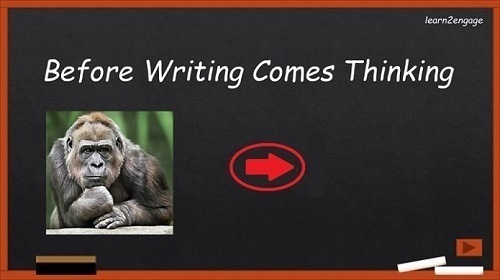 The (optional-to-read) pitch: As a professional writer, editor, university educator, and speaker, with more than 1,000 print and digital publications, I've recently launched an online program for enhancing your expository writing: learn2engage — With Confidence. My mission is to help writers and would-be writers improve the clarity of their thought and writing, master the logic of discussion, and deal confidently with disagreement.
To schedule an appointment for a free 1/2-hour consult email:   info@learn2engage.org. 
Text Copyright 2016 by Phil Friedman — All Rights Reserved
 Images Credits:  the Author, Stuart Miles @ FreeDigitalPhotos.net, and Google Images
 #UNDERSTANDINGCOPYRIGHT
""""""
You have no groups that fit your search