5 years ago · 4 min. reading time · ~10 ·
Five Ways to Improve Your Small-Business Profits... Now (Pt. III)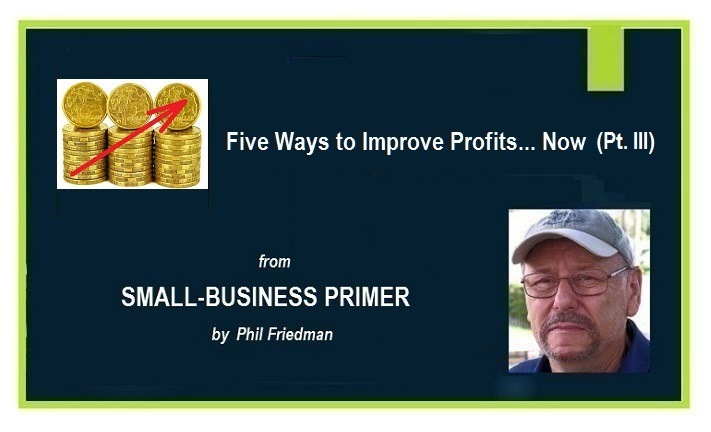 UNDER-UTILIZATION OF SKILLED LABOR RESOURCES IS A MAJOR PROFIT-KILLER IN ANY SMALL BUSINESS OPERATION…
Preface:  This is the third installment of a serialization of my upcoming eBook, "Small-Business Primer: Real -World  Tips for Starting and RunningYour Own Small Business". 
Subsequent installments will be published at irregular intervals over the next year. Should you not want to wait for the serialization to run its course, details of how to secure a copy of the book in its entirety will be found at the end of this article.
The "case studies" cited in this series generally involve the reorganization and expansion of boatyard operations which I've undertaken over the last decade of so, as part of my core consulting business. Keep in mind, however, that the suggestions outlined here are equally applicable to just about any small-business operation that sells products and/or services.

Large businesses with fluctuating sales and workloads can often afford to pay wages to keep idling skilled labor available in the event of a sudden upswing in workload...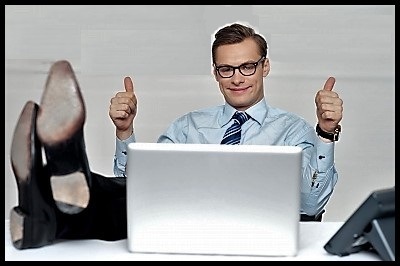 But in a small-business context, retaining skilled, experienced people you don't need, but don't want to lay off during slack periods and thereby risk losing, never leads to any good.

The indicated which enables you to level-load your skilled labor pool throughout the year. Even if you have to take in some of this work on a strict break-even basis.

Level-loading ― or as close an approximation as practical ― works in two ways to protect and enhance profits: 1) Level-loading reduces the wages paid out not only for non-productive work but also for non-productive non-work. And 2) level-loading often reduces overall labor payroll by minimizing the need to add extra labor at peak times ―  by flattening out, to a large extent, the peaks and valleys of the annual labor outlay.
Unfortunately, while level-loading is highly desirable for improving profit, it is not always easy to achieve.  At least, not without some help.
In this case, help comes in the form of promotions that encourage customers to order and schedule work during what are historically slack times for your skilled labor force. Here are some possibilities:
A while back, at a boatyard I was helping reorganize, we offered winter layup and storage customers discounts for ordering engine oil and filter changes immediately after fall haul-out, rather than waiting for the approach of spring launch.
Over and above offering a price break, this practice actually makes sense for a customer, since one of the reasons to change oil is to remove the chemical contaminants suspended in the used crankcase oil.
A built-in benefit was that, If a customer was going to change his or her oil at spring launch anyway, it only made sense to have the used oil, with its suspended contaminates, drained and replaced with clean oil before leaving the engine to sit idle for months.
Customer resistance to doing something like this comes from either a lack of understanding of what is involved or a reluctance to spend the money well before the services involved are needed.

So you'll likely have both to educate and offer a monetary incentive.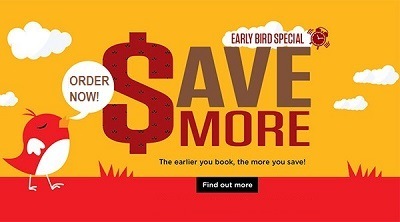 In the latter case, consider that instead of offering a discount for having the work performed earlier than it might otherwise be scheduled, it might be more cost-effective for your operation to hold the bill, interest free, for a couple to three months. The few points it might cost to carry that bill interest free for e6 or 7 months will very likely be less in total than what you might have given away in, say, a 10% or 15% "early-bird" discount.
Along the same lines, a program to hold a portion of major bills, at no interest, for payment in 90 to 180 days. This will encourage customers to order well in advance of the date projected when the work will need to be completed. And the financial benefits of helping to level-load your skilled labor will likely more than offset the cost of carrying such receivables for the 90 to 180 days.
There are, however, a couple of important points to keep in mind, if you opt to take advantage of such promotions...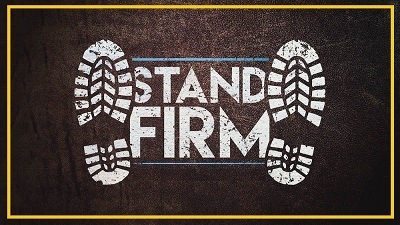 1) You need to stick firmly to the schedule of discounts, or the gambit will quickly lose its credibility and, consequently, its effectiveness in the long run if customers learn they don't really have to order early in order to earn the discount.
2) Any discounts have to be offered with the explicit proviso that you are not obligated to perform the work at any specific time, except perhaps that you guarantee to be finished by the time the discounts run out. This maximizes your flexibility in terms of scheduling and level loading your skilled and experienced labor force.
If you run the numbers, you'll find that in virtually every scenario, level-loading pays such large dividends that the relatively small concessions you have to make in order to achieve it prove to be more than worthwhile, profit-wise.    ― Phil Friedman

Postscript: This is an excerpt from my upcoming eBook, Small-Business Primer: Real -World  Tips for Starting and Running Your Own Small Business. For information on securing a copy, email  phil@portroyalgroup.com and put "small-business book" on the subject line.
Author's notes:   If you found this article of value, you  might also want to look at some of my other writing about small business operations, management, and marketing:
"Five Ways to Improve Profits... Now  (Pt. I)"
"Five Ways to Improve Profits... Now  (Pt. II)"

"Common Myths About Starting Your Own Small-Business"

To receive notifications of my writings on a regular basis, click the [FOLLOW] button on my beBee profile. Better yet, click [Subscribe To This Blog by Email].  As a writer-friend of mine says, you can always change your mind later.
Feel free to "like" and "share" this post and my other LinkedIn articles — whether on LinkedIn, Twitter, Facebook, or Google+. I ask only that you credit me properly as the author, and include a live link to the original work.
If you are interested in yachts, are allied with the yacht building industry, or operating a small business in another sector, you should consider joining my beBee Hive,
THE PORT ROYAL GROUP for Yacht Builders, Buyers and Owners
where you will find experienced industry professionals discussing a wide range of topics. The ongoing conversation is always interesting, informative, and 100% industry insider.
Finally, If you would like to discuss marketing, management, or other issues you face in your efforts to join the ranks of small business, email me at phil@portroyalgroup.com to make an appointment for a initial telephone consultation at no charge. email or message me to arrange for a free, no-obligation, initial consult.ecmail or message me to arrange for a free, no-obligation, initial consult.
About me, Phil Friedman:   With 30 some years background in the marine industry, I've worn numerous hats — as a yacht designer, boat builder, marine operations and business manager, marine industry consultant, marine marketing and communications specialist, yachting magazine writer and editor, yacht surveyor, and marine industry educator. I am also trained and experienced in interest-based negotiation and mediation. In a previous life, I taught logic and philosophy at university.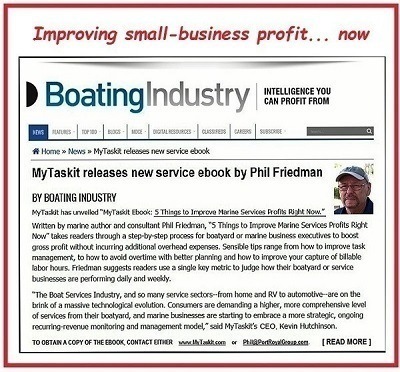 #SMALLBUSINESS #BUSINESSMANAGEMENT #BOOSTPROFIT #BETTERBUSINESS  #BUSINESSCONSULTING  #ENTREPRENEURSHIP  #STARTYOUROWNBUSINESS

"""""""
You may be interested in these jobs
Found in: Linkedin WW - 3 days ago

---

Jobot

Salt Lake City, UT,

Sr. DevOps Engineer position Direct-Hire Exciting start-up with HUGE Benefits 100% REMOTEThis Jobot Job is hosted by Nicole HudachekAre you a fit? Easy Apply now by clicking the "Apply" button and sending us your resume.Salary $100,000 - $110,000 per yearA Bit About UsOperating i ...

Found in: Talent US± - 5 days ago

---

CenterWell Home Health

Golden Valley

As a Home Health Registered Nurse, you ** · Up to $5,000 Sign on Bonus* · Provide admission, case management, and follow-up skilled nursing visits for home health patients. · Administer on-going care and case management for each patient, provide necessary follow-up as directed by ...

Found in: Talent US± - 6 days ago

---

Access Exclusive Hematology/Oncology RN Jobs at Top-Rated Facilities Across the Country NowWe have immediate nationwide openings for Hematology/Oncology RNs. Make up to $5,700/week (depending on the location, housing and benefits options you choose). · Here's what you need to kno ...