2 years ago · 1 min. reading time · 0 ·
False Faces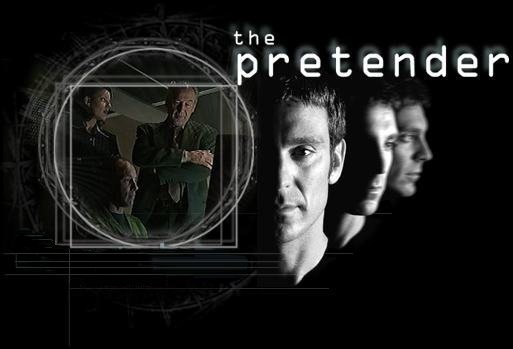 Mistério das Letras: Série: The Pretender
NBC - 1996 a 2000 Quatro Temporadas - Dois Filmes SOBRE O QUE SE TRATA: A série narra a história de um jovem chamado Jarod, que, ...
I've been having trouble paying my storage unit fees for a 5-by-5 foot unit I rented to store my stuff in Modesto before I came to Seattle. I thought there was a glitch in the system because my debit card expired and the bank gave me a new one.
It turns out the glitch was my storage unit got cleaned out by a guy who got a dishonorable discharge from the military and was passing himself off as me to get work for years. He got caught and went to jail last year. My guess is he wanted the   t-shirts  different units had my brother give me as a thank you for the work I did when I was a military contractor plus any other information that would help him run his scam.
He even fixed it so I would get two invoices from Pubic Storage so I thought I was getting one from the unit I had back home and the one I have here in Seattle.
That guy is a piece of work. My stuff is gone. He caused me trouble with the California Franchise Tax Board for years and is probably the reason people didn't believe I was quitting while I as ahead and getting out of my old line of work.
The  police picked him up after he was driving around with a drivers license that had my name on it. I had traded mine in fr a State ID when I started getting vertigo because of an old injury that messed up my hearing.
This is just one more thing I'm finding out about that some guy did that effects me. I hope it never happens to anyone who reads my blog, but Identity Theft is a real problem that is real headache. But eventually people hang themselves with their own rope all on their own.
You can only be a pretender for so long. Sooner or later someone doing their job catches on to you and the real world finds out.
Written by Mark Blevins
Thank You For Reading
About Me:
I was a Construction Worker and Commercial Fisherman. An injury on a fishing boat in Alaska forced me into early retirement. Now I'm a Writer and Blogger. Having to start over forced me to realize people are more than their job title.
Contact me at https://twitter.com/Bllevins
You may be interested in these jobs
Found in: Lensa US - 3 days ago

---

No experience requited, hiring immediately, appy now. · Excellent benefits such as health, dental, and vision insurance. No eperience required. Paid holidays and paid time off. Delivers and collects mail. · by Jobble

Found in: College RecruiterUS Premium - 5 days ago

---

ProMedica Health System

Sylvania

null

ProMedica Flower Hospital is located in Sylvania OH, a suburb of Toledo, OH. Among being located in one of the area's most beautiful landscapes, Sylvania offers a high-quality lifestyle for its residents with Sylvania's public school as one of the finest in the region, rated as " ...

Found in: Whatjobs US Premium - 4 days ago

---

Devereux Advanced Behavioral Health

Kingston

If you answered YES, then consider joining our Devereux Advanced Behavioral Health team · We are currently offering a $3,000 SIGN ON BONUS to brand new full time employees working over 37.5 hours per week or a $1,500 SIGN ON BONUS for part time employees working 20 or more hours ...