1 year ago · 3 min. reading time · ~100 ·
Facebook's Recent Issues and the Need for More Privacy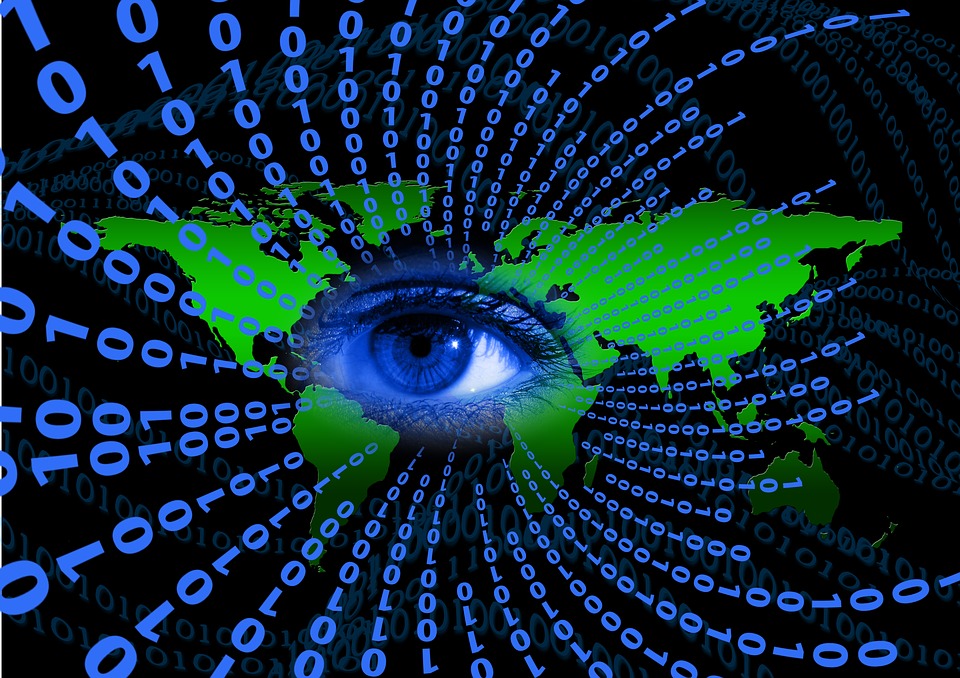 Brief Overview of What's Happened
It's no secret that Facebook has been on a losing streak lately. Not something you would expect from a prestigious tech company that's become a household name for years now. Then again, we live in bizarre times where lots of things are possible which were previously thought highly improbable.
In brief, Facebook had a quadruple issue lately. Firstly, a whistle-blower with the name Frances Haugen came forward with evidence that the company doesn't care about its users but instead focuses on maximizing its profits. That may not be news for many of us but saying it is one thing and providing tons of evidence about it is quite another! The fact that Ms. Haugen got a lot of publicity only made things worse. Also, note that she's not the only whistle-blower to bring forward such facts from the Facebook world.
Additionally, there was a one-day shutdown of the platform, as well as its subsidiary platforms, Instagram and WhatsApp. This was probably unrelated since it had to do with server-related problems. Of course, such problems would normally be handled within a shorter amount of time, so the one-day break the company took is possibly evidence of its incompetence in maintaining reliable service.
What's more, there has been yet another data breach these days, one revolving around users' data (again) on a large scale. This time it was based on web-scraping (aka screen-scraping), so it's not hacking, per se. Still, the fact that Facebook makes it easy for someone to scrape the data of its users like that shows that it doesn't have any reliable safeguards to prevent that. Try pulling the same trick on some other social medium!
Finally, Facebook has gotten a lot of backlash for its fact-checkers team, a group of know-it-alls who evaluate the veracity of whatever finds its way to the platform. Whether these people are actual people or not is debatable, however, since they all seem to follow the same guideline: does the post agree with our version of the truth? If yes, publish it, otherwise, scrap it. There are amateur programmers who can write a script to perform this "judgment" almost effortlessly.
The Cybersecurity Dimension of All This
Beyond the business aspect of this fiasco, there is also the Cybersecurity dimension, which doesn't look good either. It truly is a disaster and one that's bound to leave a dent in Facebook's already dented reputation, particularly when it comes to the handling of personally identifiable information (PII).
After all, it's all about the data when it comes to data brokers like Facebook. Shocking as it may seem, it was never about the user. Facebook is an advertising company dealing in ads and user data so that these ads are more effective. Let that sink in for a moment.
Of course, the unethical use of data is merely just one aspect of the Cybersecurity nightmare that is Facebook. The fact that it cannot offer reliable service for a whole day is also a Cybersecurity issue, one related to the reliability of the system. Other companies would have dealt with this problem in a couple of hours. Facebook managed to let it linger for much longer, implying that it doesn't take Cybersecurity seriously at all. Probably it had a bunch of interns tackling the issue!
All this, combined with the fact that Facebook data has been compromised, time and time again, attests to the company's Cybersecurity being rather lax, if not pathetic. Note that once PII gets compromised, there isn't much the user can do. Quite likely, this theft is going to fire up a series of cyberattacks on these users, using their PII as kindling. Of course, through all this, the company assumes no responsibility whatsoever since it never made its users put their PII on its platforms in the first place. It just makes money off of it while they shoulder all the risk.
The Need for More Privacy
This whole situation highlights something we've been suspecting for a while now. Specifically, the need for more privacy, particularly for our online communications. Other times, this may have been a concern for the overly cautious or those who had something to hide. Nowadays, however, as data has become a commodity, one which tech companies are willing to bank on, the circumstances have changed.
After all, the PII issue highlighted in this article isn't limited to Facebook only (though this company wins an award for the unethical and irresponsible use of PII). Privacy is a much larger issue, and when it comes to online communications, it's a growing one also. The fact that PII isn't easy to change, while sometimes it's downright impossible, only makes things more challenging. That's why we need to cultivate the right mindset for protecting PII and handling it with care. This mindset starts with building awareness about this matter and identifying potential Cybersecurity vulnerabilities in the various places we frequent, particularly on the web.
When it comes to privacy, it's equally significant viewing it as what it is, namely, a fundamental right. Any other view of it risks compromising it and making it more vulnerable. Perhaps that's why it has become so fragile these days and why we need to struggle for it. Besides, once privacy is compromised, it's laborious and time-consuming to get it back.
Parting Thoughts
Fortunately, there are many things you can do to level up when it comes to privacy. There are so many options that it would take a whole course to describe. If you are looking for such a course, you can check out my Privacy course on WintellectNow. This course will help you get your bearings and make more informed decisions about your online activities, keeping your PII under wraps. So, check it out when you have a moment. Cheers.
#cybersecurity   #facebook   #privacy   #education   #video   #course   #today 
You may be interested in these jobs
Found in: Talent US+ - 3 days ago

---

Open position for Experienced Caregiver in Lone Tree. START IMMEDIATELY Monday-Friday 12 hour shifts. · Benefits and Perks · SIGN ON BONUS Weekly direct depositManagers work diligently to schedule you for your preferred hoursRetention and referral bonusesPaid training, opportuni ...

Found in: Talent US± - 1 day ago

---

Ashley Distribution Services

Thaxton

CDL-A Regional Company Truck Driver Opportunities with Weekly Home Time · Join one of Americas best companies to drive for today Ashley Distribution Services LTD just raised pay again for our CDL-A regional company truck drivers. These home weekly, 100% no-touch-freight position ...

Found in: Talent US± - 3 days ago

---

Engineer - Civil3D/Transportation/Land Development · This Jobot Job is hosted by: · Corey EvansAre you a fit? Easy Apply now by clicking the "Apply Now" button and sending us your resume · Salary: · $90,000 - $135,000 per year · A bit about us:We are a civil engineering firm look ...