2 years ago · 2 min. reading time · visibility 0 ·
Enduring punishment isn't usually sufficient for rebuilding reputation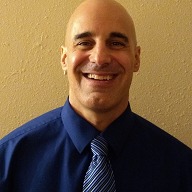 Negative impressions and hard feelings die hard, even if consequences and punishment were suffered by a perpetrator of harm.
It's critical to understand how this works to earn sufficient forgiveness to move forward successfully in one's professional and personal life, without lugging around the dark shadow and heavy burden of a negative reputation.
Michael Vick is learning this right now. The former pro football quarterback spent 23 months in prison (2007–2008) and was suspended from the NFL for his participation in dog fighting that led to one count of killing dogs and one count of promoting that fighting.
Despite the hard road back in his playing career and now as a broadcaster, his image is still mud to many.
A petition is circulating, currently signed by over 4,000 people, calling for Vick to be removed from a list of captains for the 2020 Pro Bowl, a post season exhibition game that is comprised of the best players from the both conferences, the AFC and NFC.
While this isn't some unbearable pain, it might be an event Vick is excited to be a part of and in which he might believe he should be able to participate, without harassment. Others, however, disagree, vehemently.
"Mike Vick does not deserve the honor of being Pro Bowl Captain," the creator of the petition, Aladdin Nation (Michelle Schaffer), has written. "He is a convicted felon and known animal abuser."
"There are so many reasons why the NFL shouldn't allow Vick to be a captain it makes it hard to find a reason why they should," Schaffer told Newsweek.
Schaffer made a quality point that there are more attractive candidates, people who contribute significantly to society, who do not have Vick's problematic background.
The question remains however, and that is — can one rebuild reputation — and if so, how, to not forever be punished for wrongdoing?
Vick did not think of such lasting consequences years ago when he was breaking the law and acting in a low character manner. This shows that even legal punishment, fines, job loss, humiliation, remorse and efforts to rehabilitate don't automatically help rebuild a poor, scandalous reputation.
Learning from other people's mistakes is not often done, no matter how wise it is and how much pain it can prevent.
This might be surprising to learn but Vick can still rebuild his reputation further. He has overcome much to be employed, paid handsomely for his transgressions and crimes and now is seemingly happy.
Yet, as this conflict shows, there is work to be done if Vick wants a greater level of forgiveness and less attacks on his name, life and future.
Is that important to him? If so, to what degree is it important? What moral actions of high character is he willing to commit to and pursue thoroughly?
The answers Vick provides will determine the quality of redemption, reputation rebuild and benefits, including far less scrutiny and aggression towards him.
Michael Toebe is a specialist for reputation and crisis, serving organizations and high-profile individuals. He is the publisher of the Reputation Times newsletter (available on LinkedIn) and author of an upcoming book on reputation crisis.