3 months ago · 2 min. reading time · visibility ~10 ·
Donald Trump and "the two spirits"
Artículo original de Enrique de la Rica: https://es.bebee.com/producer/donald-trump-y-los-dos-espiritus">https://es.bebee.com/producer/donald-trump-y-los-dos-espiritus
US President Donald Trump has overturned a rule proclaimed by his predecessor, Barack Obama, whereby the country's public schools allowed transgender students to use the bathrooms and locker rooms they preferred based on the gender with which they identify. The same Trump who said "this is a country where English is spoken, not Spanish," ignoring that in the vast majority of the US Spanish was spoken long before Shakespeare's language. President Trump would love to eliminate every vestige of Spanish from his country. But I am going to tell him a story that links his transphobia and his Hispanophobia.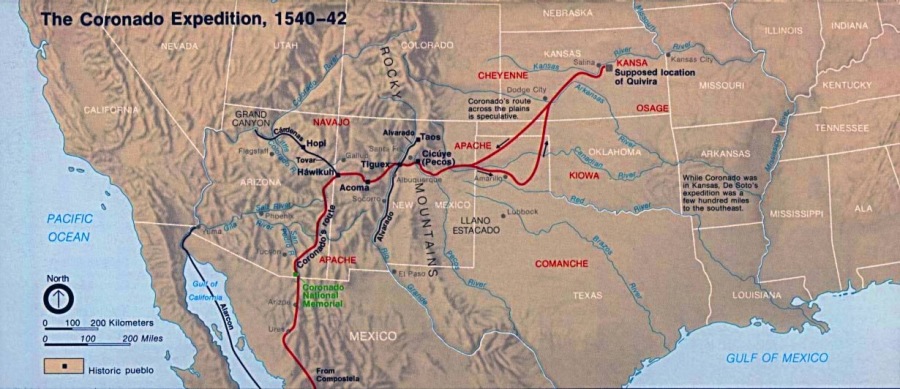 The territory of today's United States of America was colonized thanks to the tenacity of Spanish missionaries supported by a Crown committed to the evangelization of the planet, to infinity and beyond. The territories now occupied by New Mexico and Arizona were, upon the arrival of the Spaniards in the 16th century, arid, inhospitable and plagued by belligerent Indians; it is not surprising that many considered abandoning them, something that was never carried out, the motive being precisely to give protection to the already Christianized Indians. The tenacity of the Spanish missionaries widened the limits of civilization in that vast territory and their mark still remains; for better and for worse.
The blind faith of the missionaries in their Christian convictions pushed the Indians to abandon their pagan rites and customs, imposing the norms and beliefs of the Catholic religion. And that is how, Mr. Trump, the imposition of gender roles came to America in the 16th century. Because, do you know what was happening to date in those territories that you govern today and that for more than 300 years were ruled by the Spaniards?
For Native Americans, there was no set of rules associated with their sex that men and women had to comply with in order to be considered "normal" members of their tribe. Moreover, as we can read on the Indian Country Today website, people who had both "masculine" and "feminine" characteristics were seen as "gifted by nature" and, therefore, "able to understand both sides of everything." In most of the indigenous communities encountered by Francisco Vázquez de Coronado, Pánfilo de Narvaez or Álvar Núñez Cabeza de Vaca various gender roles existed: female, male, two-spirit female, two-spirit male.....
The Navajo refer to the "two spirits" as "Nádleehí" (meaning "one who transformed"). The Lakota refer to "Winkté" to define men who have the habit of behaving like women, while the Cheyenne have "Hemaneh" ("half man, half woman). The Cherokee language has gender variant terms for 'women who feel like men and vice versa'. The 'two-spirit' people in pre-European America were highly revered, and families who had such a member among them were considered fortunate. It was believed that the fact that a person can see the world through the eyes of both 'spirits' (female and male) at the same time was a gift from the Creator. One of the most celebrated 'two-spirit men' was the Lakota warrior named Osh-Tisch (whose name means, quite aptly, 'He Who Finds and Kills Them'). The warrior was born a male and married a woman, but dressed in 'feminine' clothing and lived his daily life as a woman.
According to Indian Country Today, until the arrival of Europeans, parents did not assign gender roles to children, whose clothes tended to be gender neutral. There were also no preconceptions or ideals regarding how a person should love; it was simply a natural act that occurred without judgment.
Missionaries forced indigenous people whose behavior did not conform to their norms to dress and act according to gender roles inspired by Adam and Eve. Unfortunately, Western religious influence generated serious prejudice against this form of gender diversity practiced by these peoples, forcing the people concerned to make one of two forced choices or go into hiding to protect their lives.
This history makes us wonder if these gender role flexibility behaviors are really 'unnatural' as Western and Christian morality has taught us.
The great work of evangelization of the territories now occupied by New Mexico, Arizona, Texas, Nevada and California was begun by the Franciscans and Dominicans and from minute one they strove to eradicate the satanic 'two-spirit' culture. Today President Trump, you are taking over from them.
You have no groups that fit your search