Blogging
>
Joyce 🐝 blog
>
Do Mandatory Masks and Vaccines Break the 10 Points of the Nuremburg Code?
Do Mandatory Masks and Vaccines Break the 10 Points of the Nuremburg Code?
You have to remember the personae we are dealing with. These people are of psychopathic, sociopathic or narcissistic mindsets. They make good income from the shots.

Last year I emailed a scientific friend and said:
29 Apr 2020
"These shots were never meant to help at all; they were always meant to hurt. With the influx of these toxic ingredients throughout pharmaceutical products…–it just boggles my mind. I now firmly believe our whole system is so corrupt, murder for profit is commonplace. Now that would make a terrible slogan; now that is too strong—but it's true. Nixon passed an Act in '73, allowing medicine to become a for-profit business. There is no profit in healthy people."
Now they are trying to say vaccinations are not experimentation. I strongly disagree.
I email chatted that same friend a few months later:
Mon 7/6/2020
"I carried that damned excipient list around with me for almost two years, and I now tell people these are nothing more than toxic shots laced with viral particles to legitimize them as vaccines."
There are ingredients in pharmaceutical products that the FDA exempts from testing for human toxicity. Huh? If it's ingested or injected, then it MUST be tested for human toxicity. But some of those very things are well-known from past studies to be harmful. Take mercury for instance. These are snail neurons, but still… I cry every time I see it because I know what I did to my babies' brains–more pointedly my oldest's.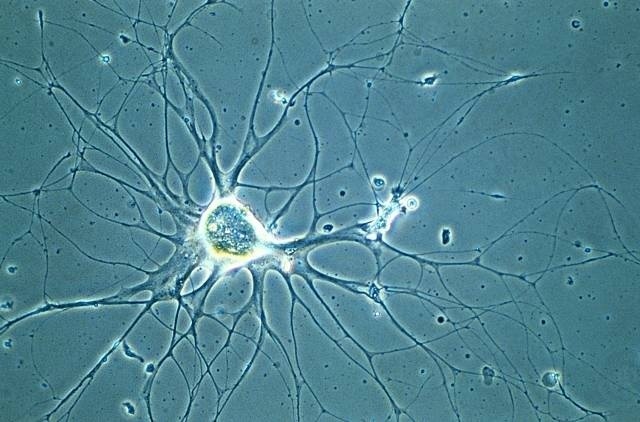 By 4 months and 2 days, my oldest son's life had been irrevocably altered. He had had 3 sets of DPT and oral polio by August 8, 1974. By the age of two, it showed.
I was NEVER told of the risks or even that this could happen. And instead of telling me how he was harmed, they applied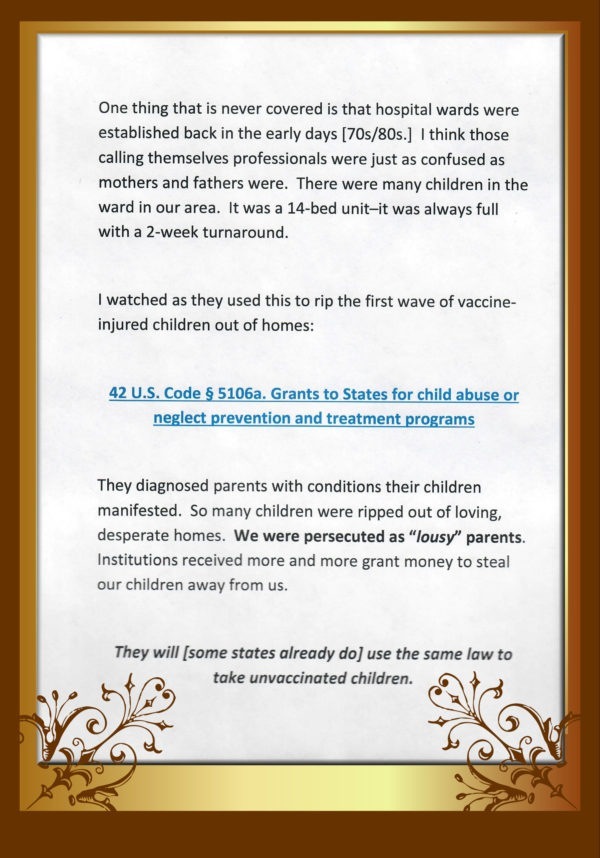 .
.
.
.
.
.
.
42 U.S. Code § 5106a. Grants to States for child abuse or neglect prevention and treatment programs.
.
.
.

.

.

.

.

.

and accused me and many other parents of children [damaged by their pediatricians] of child abuse. Our children became the cash-cows of the system with no concern for their lives. Many were ripped from desperate homes and placed in the foster care system because hospitals and their systems had their grants fattened by doing so. Many of these children died as a result. It was certainly a holocaust of the medical system's making.
Tell me what happened and happens to vaccine-injured children and adults is not a violation of the Nuremberg Code. 




I dare anyone to try.
On a Personal Note:
And as always–Click the link below to get your copy of The Nuremberg Code.  Just one more point, though...  Babies can't consent—that means no one can consent for them. Take me for instance—would I rather they have never irradiated my arm when I was just weeks old? Most definitely yes.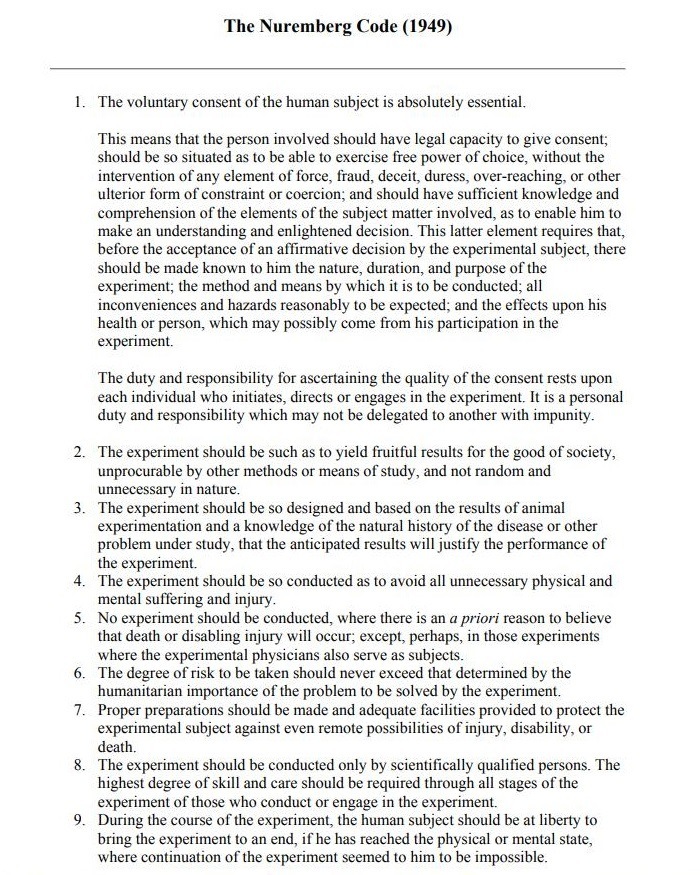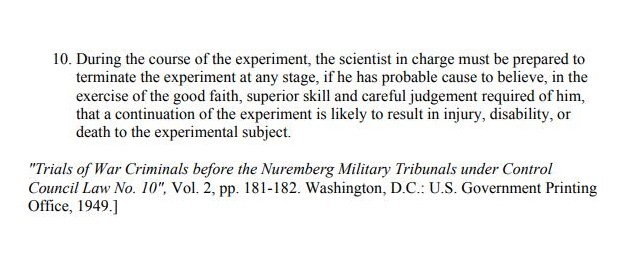 2-2-the-nuremberg-code-1Download
.
.

New Human New Earth Communities
THE STORY:Those running the COVID cult are engaging in forced medical experimentation upon the world population via mandatory masks and (planned-to-be) mandatory vaccines.
THE IMPLICATIONS:The Nuremburg Code was created 74 years ago as an ethical benchmark to stop exploitation via unwanted medical experimentation. Do mandatory masks and vaccines, supposedly justified by COVID, break its 10 points?
Articles from Joyce 🐝 Bowen Brand Ambassador @ beBee
View blog
You may be interested in these jobs
Found in: beBee S2 US - 2 days ago

---

Frankfort Regional Healthcare at Home

Lexington

Full time

Description · Introduction Are you passionate about the patient experience? At HCA Healthcare, we are committed to caring for patients with purpose and integrity. We care like family Jump-start your career as a PRN Physical Therapist today with Frankfort Regional Healthcare at H ...

Found in: Jooble US - 11 hours ago

---

SONOCO CANADA

Jefferson, AL

You will like working for us as we have amazing people and a highly collaborative culture. Global success hasn't changed our tight-knit feel – we've simply grown into a larger, more diverse family. We have thousands of jobs around the globe and encourage all associates to chase t ...

Found in: Jooble US - 1 day ago

---

If you are a Project Manager or Program Manager professional looking for an opportunity to grow, Emerson has an exciting opportunity for you The Global Program Manager position is accountable to provide program management to a group of large-scale projects related to a strategic ...