1 year ago · 1 min. reading time · ~10 ·
Current Research on Slowing Cognitive Decline in Aging Adults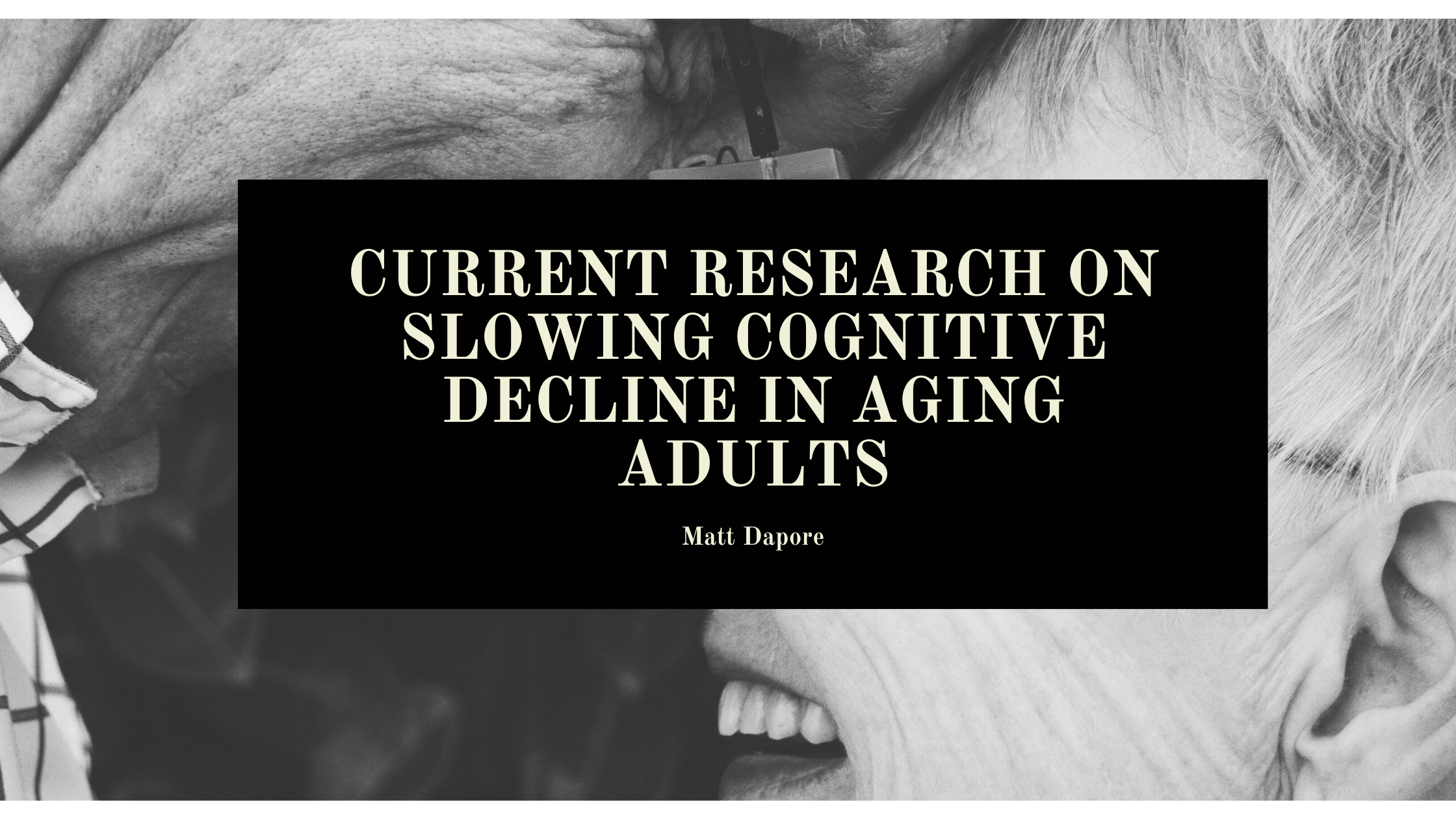 In developed countries, as the populations grow older, older people are starting to experience all kinds of mental problems. Cognitive decline is a common issue that is indicative of severe degenerative diseases like dementia, specifically Alzheimer's Disease. Medical researchers continue to discover new information about the genes and proteins that either speed up or slow down cognitive decline in aging adults.
Studies on Cognitive Decline
published by The Journal of the Alzheimer's Association has proven that increased levels of cytokines are linked to slower cognitive decline in older adults. Cytokines are proteins involved in cell signaling that help to regulate responses in the immune system.
According to research in 2008, people suffering from Alzheimer's disease (AD) and other forms of dementia have increased levels of cytokines. Researchers have discovered CD33, a gene that is associated with AD and the immune system. Many other genes have been associated with the immune system, and additional links ate being made to AD.
Signs of Cognitive Decline
The most obvious sign of dementia is forgetfulness. The most common case is forgetting instructions or forgetting one's activities for the present or past days. Some people experience bouts of anxiety as a result of their mental troubles. In severe cases, people with dementia have increased hallucinations, delusions and speech difficulties.
Solutions to Slow Cognitive Decline
Regular exercise and a healthy diet are the two greatest weapons against cognitive decline. Recommended diets are healthy for the heart while being low in fat and carbohydrates.
Maintaining a normal blood pressure and heart rate are other ways to improve cognitive function. Another solution is to keep the mind active by reading, performing word games, studying and other mental tasks. In addition, people are encouraged to reduce stress levels.
Consuming alcohol, at one drink per day, is suggested to reduce the risks of developing dementia. However, medical experts do not recommend consuming alcohol as a common solution since it could lead to overuse.
Neurology is an ever-evolving field of science and medicine. The complexity of the brain makes it impossible for anyone to fully understood its functions. Current research on slowing cognitive decline has proven that elevated levels of certain genes and proteins are present. Doctors have proven that natural and medical treatments are available to reverse the effects of aging.
You may be interested in these jobs
Found in: Linkedin WW - 2 days ago

---

Elmcrest Children's Center

Syracuse, NY,

The Board of Directors of Elmcrest located in Syracuse, NY is seeking an exceptional candidate for the position of Chief Executive Officer (CEO). The successful candidate will replace the incumbent CEO who will retire on June 30, 2023. The new CEO will report directly to the Elmc ...

Found in: beBee S2 US - 1 week ago

---

Instacart Shoppers

Barrington

Full time

FULL-SERVICE SHOPPER · Start earning money fast and be your own boss. Become an Instacart Shopper. · Instacart is a leading retail enablement platform that works with grocers and retailers to transform how people shop. Instacart's platform helps people get groceries, home essenti ...

Found in: Jooble US - 1 day ago

---

Adtalem Global Education Inc

Troy, MI

Part time

Opportunity at a Glance Chamberlain College of Nursing has immediate need for qualified Adult Health/ Medical-Surgical Clinical Faculty (part-time) to teach in our Troy, Bachelor of Science in Nursing program. Teaching opportunities are available throughout the region. · You've ...