10 months ago · 2 min. reading time · visibility 0 ·
CRUZ KISSES TRUMP'S AMPLE ASS BY FIGHTING TO REVERSE DEMOCRACY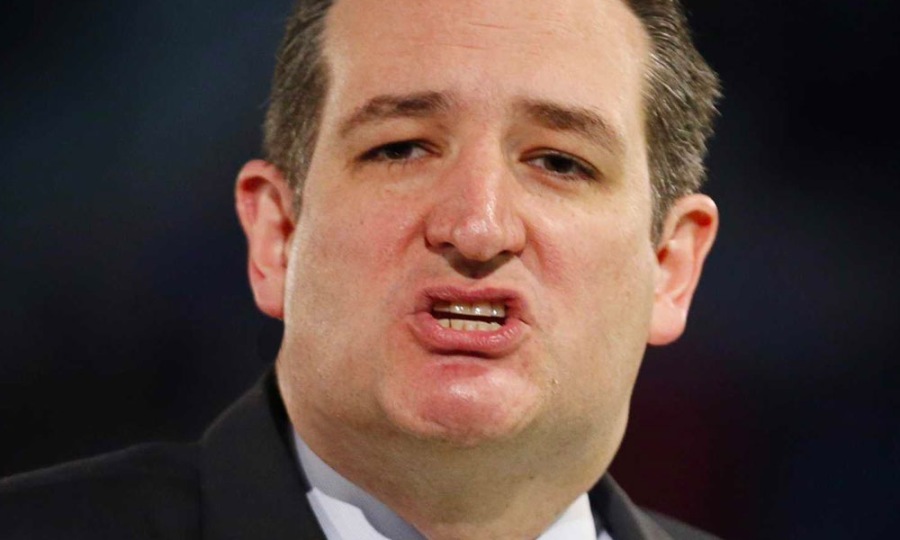 Texas Senator Ted Cruz has made a shameless ass-kissing move by offering to fight democracy and reverse the presidential election President Donald Trump lost to Joe Biden by seven million popular votes and 74 impending Electoral College votes.
"I've got to do what I've got to do," the pudgy cretin told The Lint Screen. "Guys like Lindsey Graham, Mark Meadows, and "Jimmy Boy" Jordan are parked by the president's patootie full time. I need some stunt to get my lips on those sweet Donnie cheeks, and this is it. The big move for me to become daddy's favorite lapdog!"
Cruz is offering to try the case of Texas Attorney General Ken Paxton in front of the Supreme Court. That case would nullify Georgia, Michigan, Pennsylvania, and Wisconsin's election results, four swing states that swung a middle finger to the president by voting for Joe Biden. If the results are reversed, Trump will win re-election.
"Rudy Giuliani is down with the hoax flu," Cruz said with tear-filled eyes. "There is no COVID-19, the lamestream fake news people made it up. Whatever's wrong with Rudy, he's under the weather. He is the greatest legal mind of all time, and it would be my honor to pick up his mantle and argue the case against Biden's stealing the presidential election in front of Trump's Supreme Court."
Asked what legal precedent will allow the courts to toss out millions of votes in a democratic system, Cruz becomes agitated.
"Precedent? I'll tell what damn precedent there is–– the president is angry as hell," Cruz said, his fat little ugly face turning crimson. "President Trump is upset with the stupid American people. He knows he won every one of the fifty states. Biden must have cheated. Hell, look at all the people who came to all those Trump rallies. He had to have won in a landslide, case goddamn closed!"
The dislikable dwarf swings his arm in rage.
"The entire Republican Party stands behind our strong leader who has been the best president in American history," Cruz screams. "We believe whatever he says and will do whatever he says because we have no genitals and jellyfish spines." Cruz takes a deep breath, puffing up like a blow-up sex doll, and continues.
"Everything the GOP does proves one thing," he confesses. "We are soulless, cowardly hypocrites who don't care. And the American people had damn well better get used to Trump's democracy. All votes and all support are for him, and him alone! Anyone who says otherwise is an enemy of the state and must be eliminated! They will be eliminated."
This scared reporter ran like a kid being chased by a swarm of murder hornets.
———————————————————————————————-
Enjoy PD Scullin's debut novel "SAWDUST: Love is wilder than a circus," a humorous romp across America with a circus in the early '80s. You're a click away from a helluva fun ride. Buckle up and go.
You have no groups that fit your search