Consultant Marketing Word Man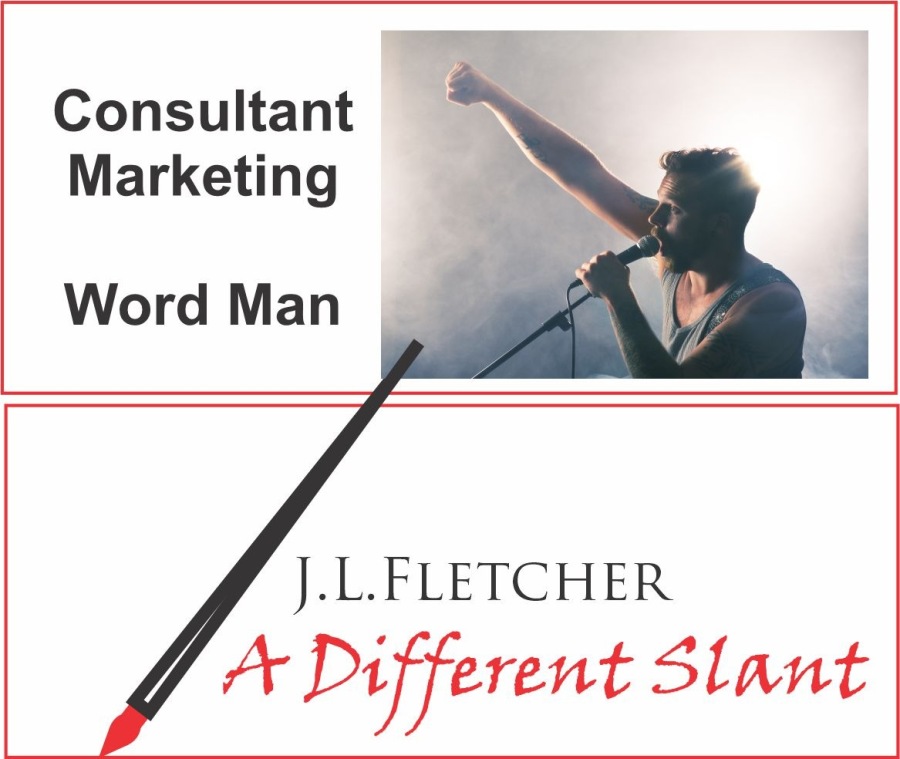 Cult Classic
There's a cult classic movie called "Eddie and the Cruisers." It's the story of a driven young rocker from the shore who pushed everyone he made music with to levels they had not dreamed they could reach.
It is a drama full of angst and attainment, joy, grief and, in the end, hope. While searching for the missing tapes of the band's never-released album, a TV reporter newswoman makes the band think that Eddie may still be alive. Made in the 80's, the story is about a legendary group from the 60's
Major Cast
The Car A powder blue '57 Chevrolet convertible.
Eddie Wilson is played by Michael Pare
"I want something great. I want something that nobody's ever done before!"
Sal Amato is played by Matthew Laurance
"We ain't great. We're just some guys from Jersey."
Doc Robbins the slightly shifty manager is portrayed by Joe Pantiliano
"…never bull shit a bull shitter. You make the music, I'll make the deal"
Joann Carlino is embodied by Helen Schneider
"Eddie and I, we had a deal, we never talked about the future. We thought the present was so fine, why ruin it by planning ahead?"
Maggie Foley Our erstwhile TV reporter was brought to life by Ellen Barkin
"I am going to do a tribute to a group of guys who were ahead of their time."
Word Man (Frank Ridgeway) was performed by Tom Berrenger
"You don't understand. The night Eddie died, the Cruisers died with him."
Words & Music
Early on Eddie is challenged about bringing Frank Ridgeway into the band. His answer is one I've never forgotten:
"He's got somethin' we need. Words and music, Doc. Words and music."
Either can strand alone. Either can be celebrated. But together they can be noble.
Brand is like that.
There are some that believe brand is all about the graphics of Brand Identity.
It isn't.
Some will tell you the words are most important.
They are half right.
Words & Music.
Your brand is the sum total of all the perceptions customers, prospects, contacts and strangers have about it.
Your brand can be a journey.
Just like Eddie and the Cruisers you can build a dream.

Start rockin' it with your entreprenurial idea. Get the beat. Bring in the horns.
Covers are okay but you need original stuff to really get noticed.
Get a word man.

Mold a product or service marked by a singular approach that is memorable.
Get the entire organization in the groove. When everyone has the same mission the service you present to the world is consistent. It is the same in Toledo and Timbuktu. The customer gets the same service regardless of where they are.
Satisfaction leads to positive comments.
Your reputation grows.
The stages get bigger.
Trust builds.
You stay with your proven hits but slide new items into each set.
That marks the difference.
The Great ones
The great ones are always upping their game.
They pull in influences from other parts of the world.
They experiment and keep what works.
But those that become legendary do one thing others don't.
The change the way those that follow them think.
Here's the way Eddie put it:
"What I want is songs that echo. The stuff we're doing now is like - somebody's bed sheets. Spread 'em out. Soil 'em. Ship 'em out to laundry. You know? But, our songs, I want to be able to - fold ourselves up in 'em - forever. Do you understand? That's the most you'll ever get out of me, Wordman. Ever."
Not bad words for a music guy.
And so it goes
Jerry Fletcher is a sought-after International Speaker, a beBee ambassador, founder and CEO of Z-axis Marketing, Inc.
See Jerry's new speaker demo reel.
His consulting practice, founded in 1990, is known for on and off-line Trust-based Consultant Marketing advice that builds businesses, brands and lives of joy.
Consulting: https://www.JerryFletcher.com
Speaking: https://www.NetworkingNinja.com
You may be interested in these jobs
Found in: beBee S2 US - 3 days ago

---

Pizza Hut

NEW ORLEANS

Full time

Buckle up, hit the open road and start making hungry people happy as a delivery driver for Pizza Hut®. That's right, we'll pay you to cruise around in your mobile office - your car - listening to your own tunes and delivering great pizza - and pasta. · What more could you want? I ...

Found in: Jooble US - 4 days ago

---

The Methodist Hospitals

Merrillville, IN

Under general supervision. to perform work greeting and registering patients by obtaining demographics, financial information, insurance information and necessary signatures on required forms and documents for physician office visits. · Coordinates patient appointments for all ph ...

Found in: Jooble US - 11 hours ago

---

PeopleReady

Oak Creek, WI

Dishwasher · PeopleReady of Oak Creek, WI is now hiring Dishwashers As a Dishwasher, you will clean kitchens, dishes, food preparation equipment, and utensils in addition to always maintaining order. · Apply today and you could start as soon as tomorrow. No resume or interview re ...