1 year ago · 2 min. reading time · ~10 ·
Consultant Marketing Trust Barometer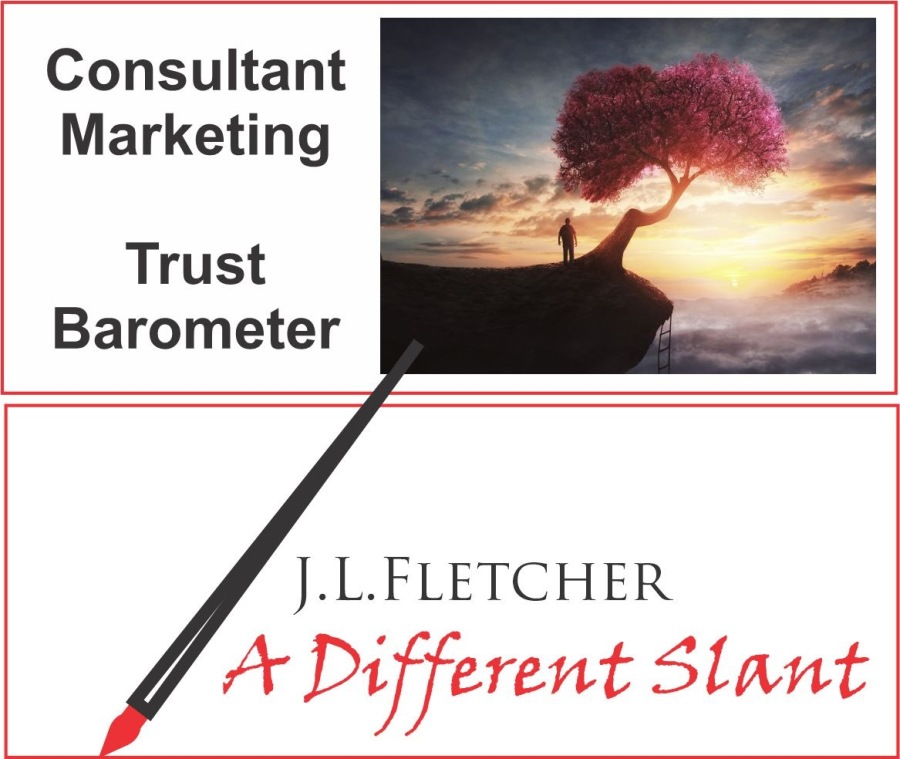 I'll be keynoting on Trust in April.
Every time I'm asked to present on Trust I look for new information I might bring to the audience.
Online Resources
I always start with a review of the usual suspects. That means typing "Trust Research" into Google. This time it got me this selection of the most recently published items:
1. An article from the Harvard Business Review on The Neuroscience of Trust (from 2017)
2. The Journal of Trust Research (Volume 10, Published in 2020)
3. The Psychology of Trust (A book published in 2018)
4. Trust and Power (A book published in 2018)
5. Individual Trust and the Internet (scholarly article published in 2018)
Notice the dates. Only one is as recent as 2020. That is the first problem. The second is wading through the linguistic torture of scholarly articles where communication is sacrificed on an altar of accuracy resulting in impenetrable obfuscation.
Trusted Resources
Thank the gods of business for the Edelman Trust Barometer. Each year since 2000, this worldwide Public Relations Agency with offices in major cities around the world publishes an annual survey of trust and credibility of the world's four major institutions – Government, Business, Media and NGOs. It is one of the longest running studies on Trust.
What makes it more important is the ongoing comparison of results it affords the viewer and the efforts of the company to find and report on those points where the findings begin to diverge from previous norms.
Diverging Trust
In the 2004 study 23% of the people interviewed said they would trust someone just like them. By 2016 that percentage had increased to 82%. People trusted folks like themselves more than Businesses, institutions, Governments, and NGOs. People like me got higher ratings than any other occupations with the exception of folks with very high Academic degrees and some attorneys. It seems they didn't like lawyers but did respect them.
Trust Today
So where are we today? What did Edelman turn up in their most recent survey?
Income inequality is the most significant factor in developed countries like the USA
56% of the population worldwide believe that Capitalism does more harm than good in today's world
83% of employees fear losing their jobs
Government and media are perceived to be incompetent and unethical
Business is seen as the only competent institution
Business stakeholders now expect more from companies.
"A stunning 92 percent of employees surveyed in the 2020 Edelman Trust Barometer say that they expect their employer's CEO to speak up on one or more issues ranging from income inequality to diversity and training for jobs of the future. Seventy-three percent of employees expect a prospective employer to offer the opportunity to shape the future of society in a positive way."

Richard Edelman
The Edelman 2019 "In Brands We Trust?" study reported that nearly two-thirds of consumers buy based on their beliefs, and 81 percent agree that "a brand I can trust" is one of their top reasons for purchase.
Trust Boiled Down
Customers and employees are now over five times more important to a company's long-term success than shareholders.
Business is considered to be the best at getting things done. But is faulted on ethics. Research conducted in 2020 indicated that ethical attributes drive 76 percent of the trust capital of organizations, while competence drives 24 percent.
Trust in the light
CEOs, Presidents and Owners of companies have a chance to step up Here's what is needed:
Take the lead in partnering with government and other institutions
Pay decent wages and retrain those replaced by technology
Speak up for what is right starting now
In my view, the stepping stones from start up to skyrocket now include a need to be outspoken in word and deed. Speak the truth even when it is uncomfortable. Act as if you were not campaigning for the next rung on the ladder. Solve the Trust paradox. Your employees and customers are counting on you.
And so it goes.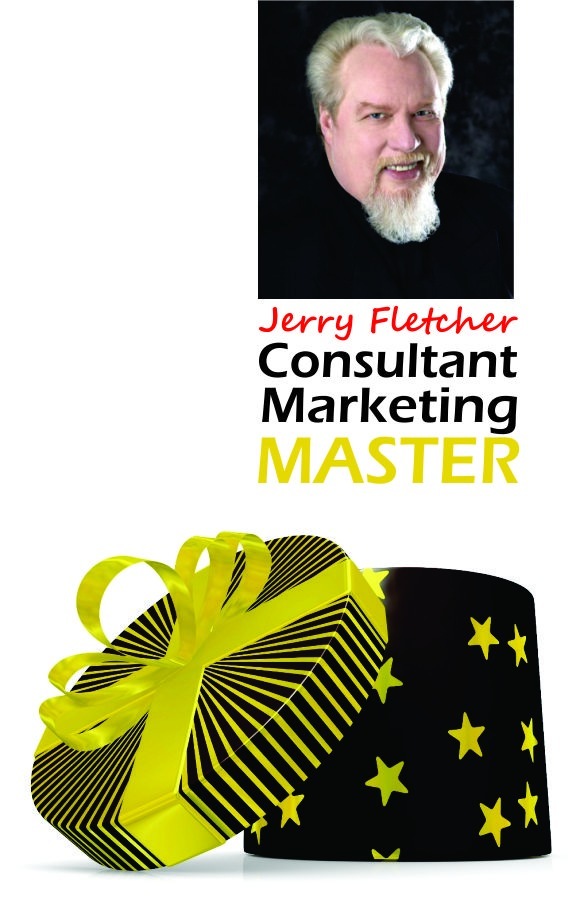 Jerry Fletcher is a sought-after International Speaker, a beBee ambassador, founder and CEO of Z-axis Marketing, Inc.
See Jerry's new speaker demo reel.
His consulting practice, founded in 1990, is known for on and off-line Trust-based Consultant Marketing advice that builds businesses, brands and lives of joy.
Consulting: https://www.JerryFletcher.com
Speaking: https://www.NetworkingNinja.com
You may be interested in these jobs
Found in: beBee S2 US - 4 days ago

---

Northwell Health

New Hyde Park

OTHER

Pediatric Cardiac Imaging Physicians – Cohen Children's Heart Center, Northwell Health – NYC Suburbs · The Department of Pediatrics at the Steven and Alexandra Cohen Children's Medical Center of New York, Northwell Health, is seeking TWO physicians to join the rapidly growing Coh ...

Found in: beBee S2 US - 1 hour ago

---

Duval County Public Schools

Jacksonville

["OTHER"]

Job Summary · Guides the learning process toward the achievement of curriculum goals and in harmony with the goals, establishes clear objectives for all lessons, units, projects and the like to communicate these objectives to students. Employs a variety of instructional technique ...

Found in: Jooble US - 1 week ago

---

Fox Rehabilitation

Sparta, NJ

Make an Impact on Our Geriatric Community Our team is growing, and we're looking for top caliber Physical Therapists to join us in our Newton, Sparta, Andover, Lafayette, NJ locations. We're FOX Rehabilitation, a multi-state, professional private practice of independent clinician ...