Consultant Marketing The Ladder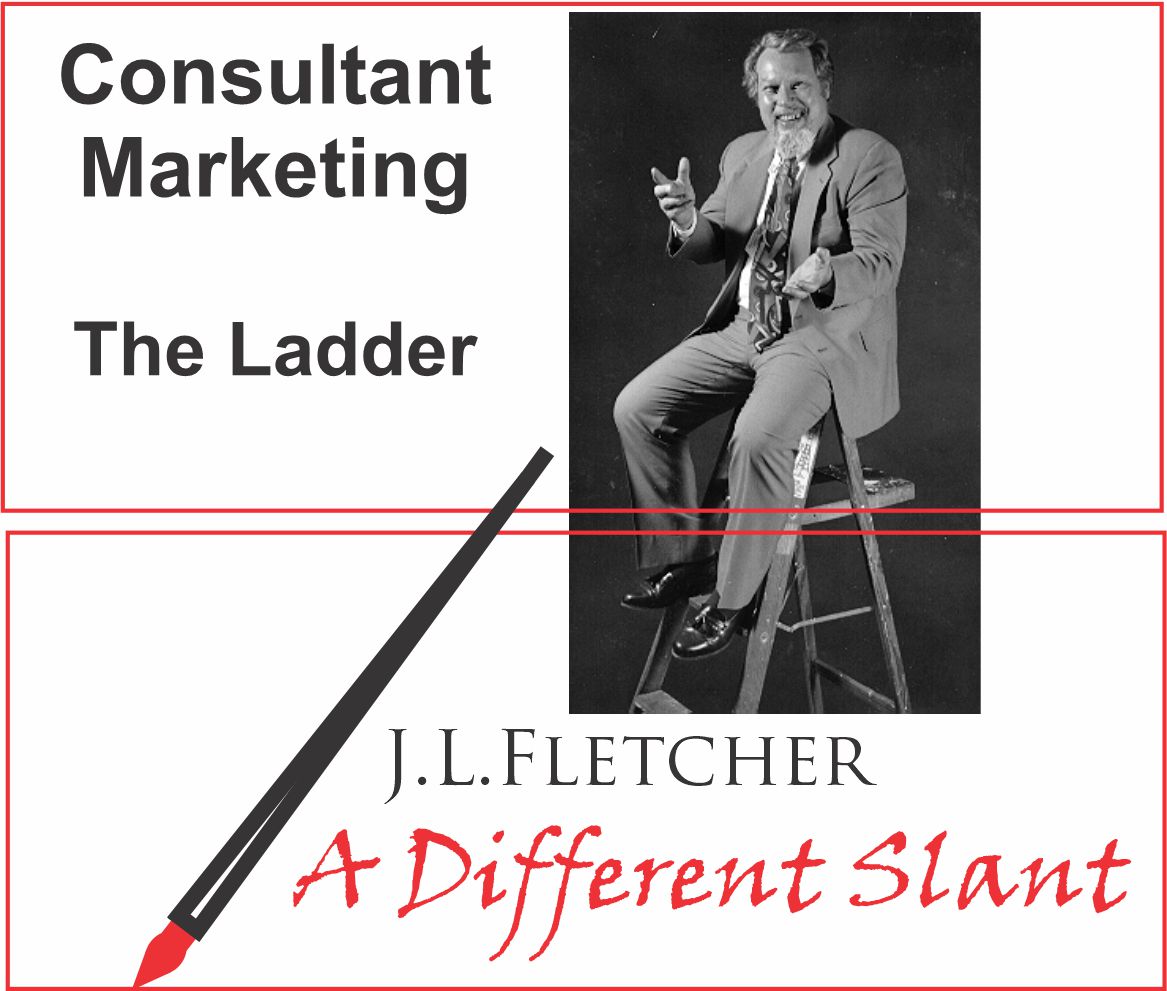 Gail asked me, "Do you remember how you used to start that speech sitting on top a step ladder?"
"Sure", I said, "Every business owner has a place they want to get to. For some it is a simple thing but for others it is a full-blown Technicolor dream of a castle way up there in the air…
Do you have the ladder you need to get you there?"
"Do you still do that speech?"
"Not for years," I said. "If I were to do it today I would shift the focus from CRM to Automated marketing, what you've heard me call Automagic Marketing"
What tool do you need to build you business? 
If you had to reach the ceiling or get up on your roof or rescue a kitten from a tree you would get a ladder, right?
In business in today's world that ladder is a mystifying array of ways to connect to potential customers. There's the traditional advertising and PR stuff that has been changed forever by the internet.
But, some things never change.
You will always have to introduce yourself
You will always have to get people to listen to you
You will always have to tell them what you do
You will always have to ask them for their business
You will always have to get to trust to keep their business.
Automagic
Automated Marketing software is how to get to the top rung of your ladder these days. It won't take the place of branding and networking and generating referrals but it can help do all that with clarity and consistency building the relationships that turn contacts to contracts.
It is proven and infinitely practical. And now there are integrated systems anyone familiar with a computer can learn to use to build automated marketing campaigns that capture leads and nurture them into sales. You no longer have to kludge together 5 or 6 different pieces of software as you did when I first started working with this concept.
Everyone that wants to get to their castle way up there in the air needs a ladder and an Automated Marketing system can be a key to their success. 
Time and Money
All marketing is a matter of time and money. If you intend to sell beyond your local area and provide services or products you need to have a presence on line. The time you put into your business will quickly move from planning and structuring to selling because if you don't sell you have no revenue and you will go out of business. 
An Automagic Marketing system can save you huge amounts of time in selling on line. The flip side of that is that it can have a steep learning curve and that takes time. 
One of the top all-in-one online programs (Kartra) will cost you around $200 a month to get these capabilities:
Up to 12500 leads in a sophisticated CRM that keeps track of all your interactions with those leads and allows you to maintain multiple lists.
3 Custom Domains which allows you to Brand 3 different websites and other pages in the system.
Unlimited e-mails. Send as many al you like to your lists. Whenever you like.
Unlimited Pages. All your website pages. Landing pages. Thank you pages. Form Pages. 
Unlimited videos. Video is fast becoming the way to reach out to people and now you can use as many as you like.
Unlimited products. You can sell as many products as you can invent or purchase whether the product is real world or digital.
Unlimited Membership sites so you can set up online organizations that are only for registrants and either paid or free.
Unlimited Quizzes and Surveys to continually get to know your customers better.
Unlimited Team Members which becomes important as you stretch your entrepreneurial muscles. This allows you to keep developing products and services but have staff handle the tasks of automating your business.
You can use as much or as little of that capability as you like but once started you will quickly take your on line marketing up a notch.
See how it works. We will be surveying consultants, coaches entrepreneurs and independent professionals later this year for the 18th annual Consultant Marketing survey. You can get a copy of this year's report and sign up for the upcoming survey. Just click here.
And so it goes.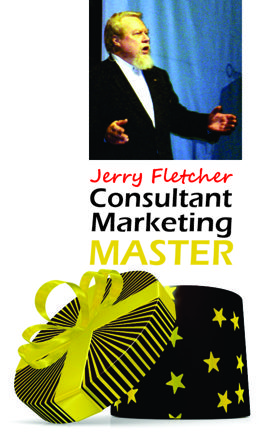 Jerry Fletcher is a sought-after International Speaker, a beBee ambassador, founder and CEO of Z-axis Marketing, Inc. See Jerry's speaker demo reel.
His consulting practice, founded in 1990, is known for on and off-line Trust-based Consultant Marketing advice that builds businesses, brands and lives of joy. 
Credibility to Cash TM is his latest way to share experiences so you can take your business up a notch…or two.
Consulting: https://www.JerryFletcher.com
Speaking: www.NetworkingNinja.com"> https://www.NetworkingNinja.com
You may be interested in these jobs
Found in: Jooble US - 2 days ago

---

TRAVEL NURSING: · BEHAVIORAL HEALTH PITTSBURGH, PA · Location: · Pittsburgh, PA · Start Date: 1/30/2023 · Shift Details: 12H Variable ( 12:00 AM-12:00 AM ) · 36 hours per week · Length: 13 WEEKS 13 weeksApply for specific facility details. · Psychiatric RN

Found in: beBee S2 US - 1 week ago

---

GHR Travel Nursing

Wickliffe

Full time

Travel MS/Tele Nurse (RN) assignment in Cleveland, OH · Cleveland is known for its beautiful parklands, vibrant art and culture scene, and musical history · Job Details: · Specialty: MS/Tele · Shift: Days · Hours per week: 48 · Start Date: January · Assignment Length: 13 weeks · ...

Found in: Jooble US - 1 day ago

---

SimVentions, Inc - Glassdoor ✪ 4.6

Baileys Crossroads, VA

SimVentions, consistently voted one Virginia's Best Places to Work, is looking for an experienced Mid-Level Systems Engineer to join our team Responsibilities: · Continued development, upgrading, production, fielding, and sustainment of future capabilities that will be integrate ...