2 years ago · 2 min. reading time · visibility 0 ·
Consultant Marketing Productizing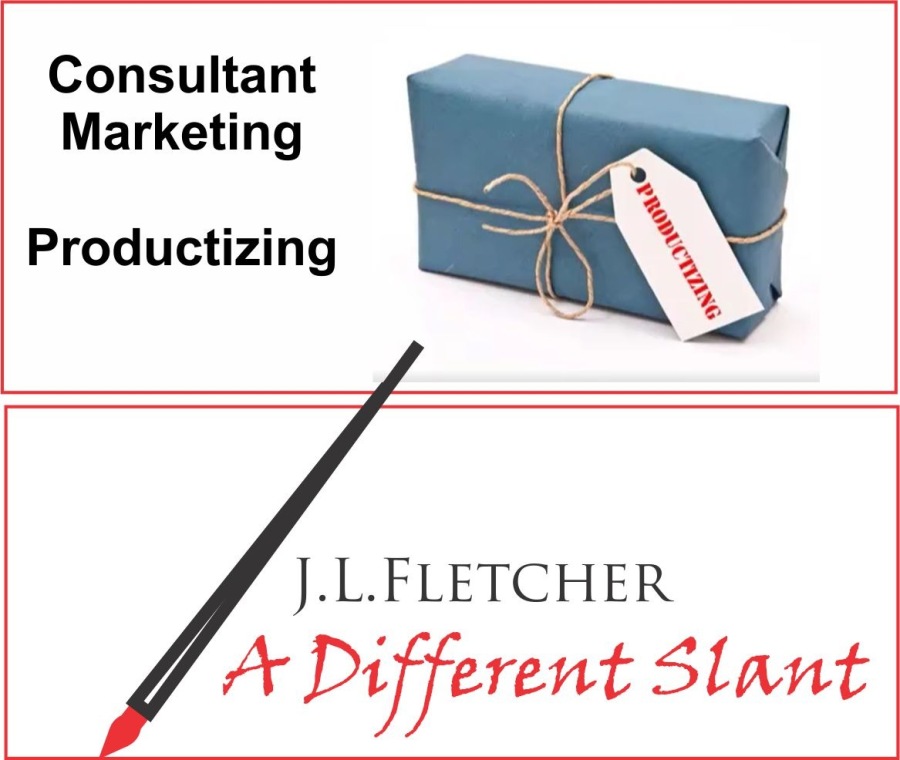 Hidden profits.
Jim and I were talking over lunch about turning an approach he had evolved over the years into a "named product/service." He was into what to name it. I reined that conversation in by pushing for a better definition of who it was for and what it delivered. More importantly I was intent on getting him to describe it in customer terms.
As he put it, "There is, in every company, an opportunity to increase profits by changing some basics of how you manage. This is a way to put human nature to work to get a higher level of employee engagement and drive higher profits even in a down economy.
The guys and gals that run businesses just don't see it because of all the nonsense written about employee engagement that doesn't connect to generating revenue." I've put this in place multiple times but now I've figured out the process to apply it in any company from a small consulting practice to a multi-state retailer."
So, I said, "There are profits hidden in plain sight."
That conversation went on for over and hour. Somewhere in the midst of it I jotted a note to look up a video I had done a while back (in 2012) called Productizing. I found it, added the close I'm using these days. You can see it here: https://vimeo.com/354083757
I'm going to do an updated version with new examples but the ideas contained in the 48 minutes of this video will make you think. Updates on some of the examples mentioned:
Wing Ventures

was successful until they lost two aircraft in a week, one due to engine problems and the other when a student on his first solo, startled by an unexpected second aircraft landing in the grass beside him, put the prop in the runway.
Marketing Without Money

is still in final development as a complete product. Parts of it have been released. The most successful to date is 30-Second Marketing TM.
TaxPaq

never made it to market due to illness of developer.
If you've viewed the video, welcome back. If not. Here are some of the key points:
There is a process to product development.
All you need to consider is shown in this visual which starts with all the development costs including marketing and market testing and looks at the return on the investment realistically after introduction.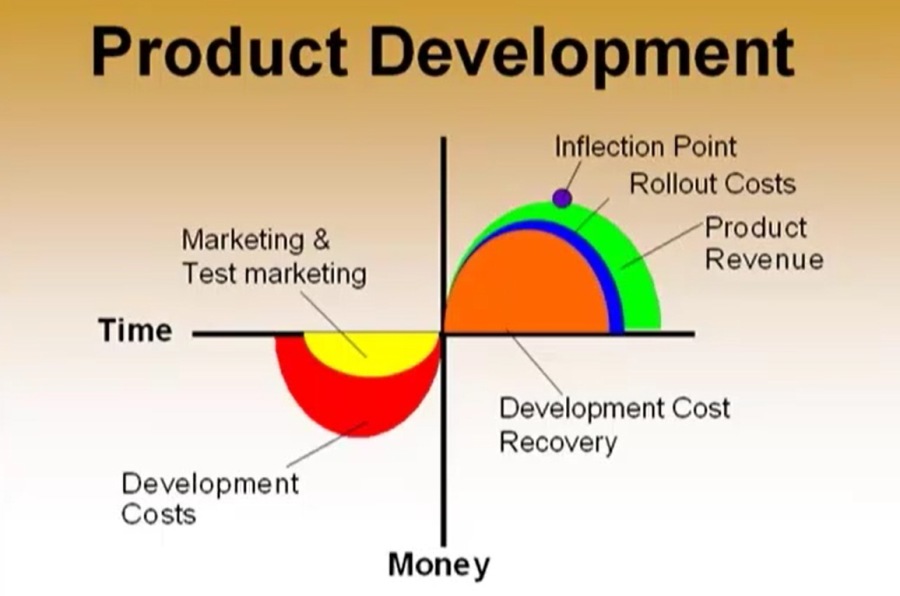 Notice the inflection point. That is when you need to evaluate your current product/service and begin developing changes, additions or something entirely new.
Form is part of the equation
These days, your productized resource can be distributed as a digital or physical item. (There are still people that request CDs when purchasing digital products and I don't mean just music and movies.)
Amazon can give you an idea of what is selling.
One of the tricks I've learned is to use key words that refer to a producitizing idea to look up what is selling on Amazon. It is extremely helpful in sorting out items of intellectual property as books video and audios that match your search are being sponsored or not. If they are being sponsored someone is making money from them.
Reviewing the information contained in the products can help you with your own product development…both what to include and what to leave out.
And so it goes.
_____________________________________________________________________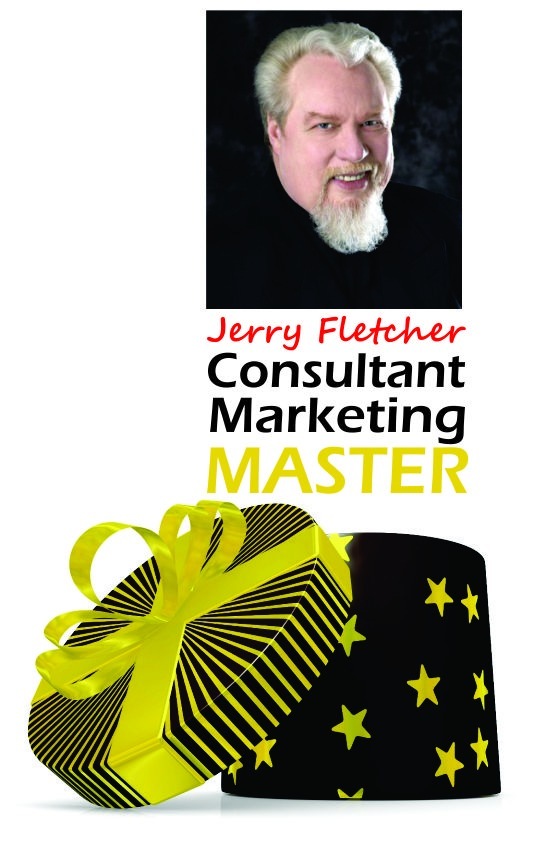 Jerry Fletcher is a sought-after International Speaker, a beBee ambassador, founder and Grand Poobah of
www.BrandBrainTrust.com
His consulting practice, founded in 1990, is known for on and off-line Trust-based Consultant Marketing and Brand development advice that builds businesses, careers and lives of joy.
Consulting: www.JerryFletcher.com
Speaking: www.NetworkingNinja.com 
DIY Training: www.ingomu.com