Consultant Marketing Juggernaut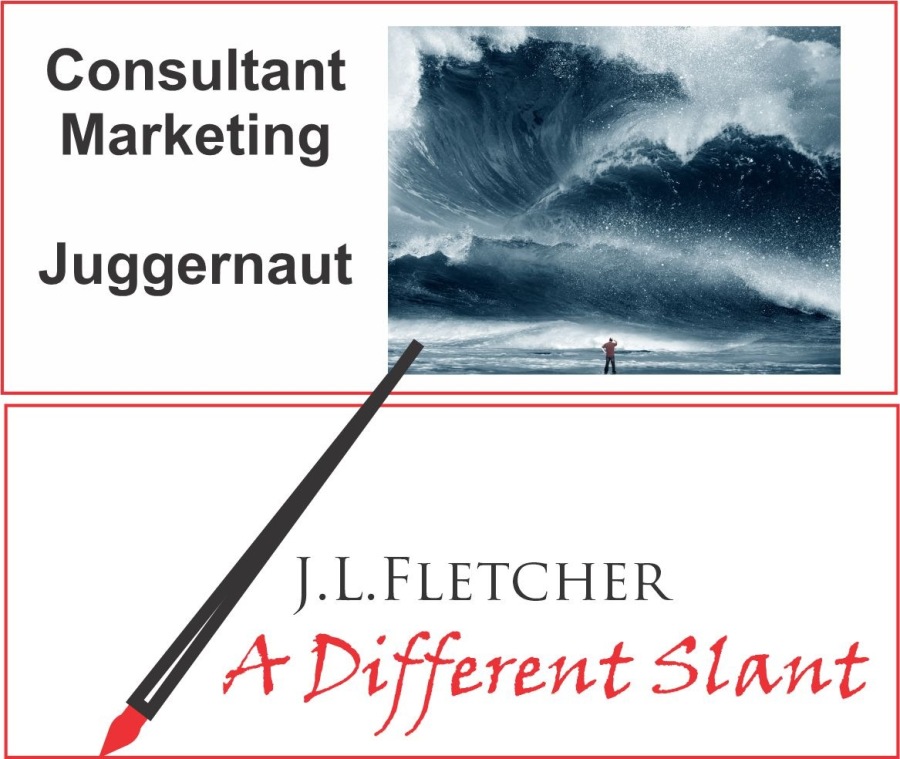 I was zooming today with the founder of an organization using Mighty Networks as the software they use to manage their expanding community.
One of the reasons he cited for that selection was the ability to provide a deep repository for content.
Lots of content
Here's what he said he and his partner have as weekly goals for content production:
·

2 videos each of 3 to 5 minutes or longer
2 articles each of 2000 to 8000 words
2 pass alongs of materials of interest to the community from each of them
2 subject driven webinars 90 minutes each
2 open discussion round tables 90 minutes each
Social media directed to lead magnets derived from articles, blogs and an annual survey
If I wanted to make use of all that information it would take me about 4 to 5 hours minimum.
I don't have that kind of time
I have a business to run. I've drunk from a similar fire hose before. When you add the inconvenience of the hours when the webinars occur (during the working day) and the fact that I'm involved with users of Mighty Networks in Hong Kong, London and Ottawa with similar scopes of operation and all with thriving communities I could literally spend my days wandering the earth and absorbing information linked virtually arm in arm with active communities.
Ya gotta be picky and other tricks.
Here's how I stay connected and still manage to keep my business thriving:
1. I plan my weeks to assure blocks of time for clients.
Each client has a block of time assigned each week for regularly occurring required actions
Each client has a block of time each week for thinking about their strategy and where we can get more or better traction
 

Each client has a block of time set aside for analysis of current activities and consideration of modifications to strengthen them
2. Each week has a working day devoted to Content development
Speech scripting, revising, personalization by event
New lead magnets (booklets up to 96 pages, Infographics, Checklists, worksheets, etc.)
Blog and Newslog development to include recording and editing audio and video components and uploading them to Vimeo and YouTube
Books, for example one for entrepreneurs on how to use speaking to build a business
3. Speaking professionally requires a great deal of sales activity. The assistance of my VA is invaluable in this regard. Her ability to do the research necessary to find data on upcoming venues has freed up days of time for me. Now, all I must do is:
Review the options found. Verify their possibility and have them posted in my speaking CRM
Contact the Meeting professionals involved in a sequence of contacts using, in most cases, e-mail, Linked In, telephone and/or Zoom
Once a presentation is booked it is a matter of a follow up sequence to assure that we accomplish the organizations goals for the meeting.
4. I look for alternative views regardless of the delivery medium
Viciously defend your time by looking at the indicators of what the content really has. Is it a rehash? Skip it. Does it challenge what "everybody knows?" Look a little deeper. Does it straight out come at things from a Different Slant? If you find good ones, stick with them.
Podcasts can be listened to at 2x. Yes. If the subject is worth it but not during the day. Push it into the evening or on a daily walk. Don't waste production time.
Video. Never watch in working hours. When you do tune in be sure it is a subject with a presenter that is going to give you something to think about. I prefer reviewed items like TED talks, personally.
5. Use what you've learned
Your prospect doesn't have all day to be involved with your content. Be succinct. Do not "work up to the good stuff." Prospects want the best you've got right out of the chute. A very, very, few will be able to run with what you tell them. Most will come back multiple times to "sit at your feet."
In time, they will need to work directly with you either in a one to one or a one to many program in order to get the outcomes they envisioned. The fact is that they will never be able to see things from your unique perspective and find the solutions they are seeking.
Keep making the offer even after they have completed our course. Repeating a course can easily be sold especially if you allow them to bring a friend.
Meanwhile back at the ranch
Well, I've gobbled up all my content time for the day, so I'll sign off with a final quote:
"Be sincere, Be brief, Be seated."
― Franklin Delano Roosevelt
And so it goes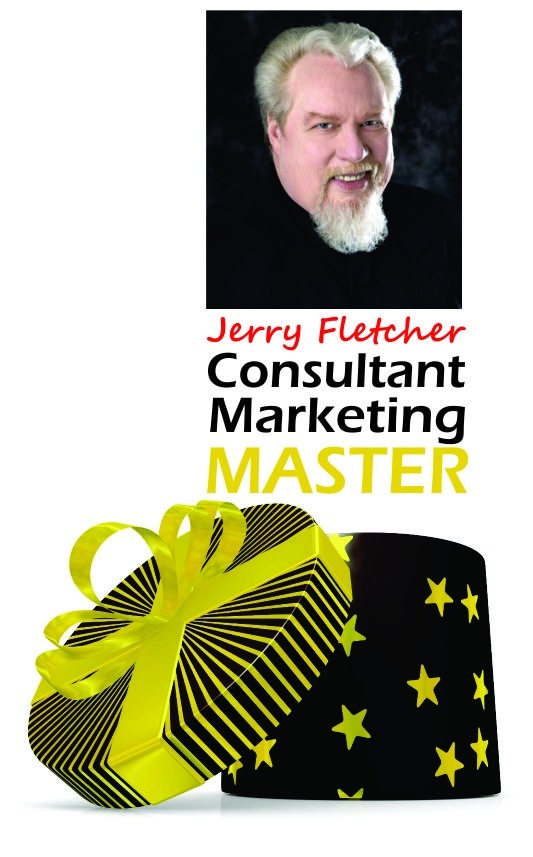 Jer
ry Fletcher is a sought-after International Speaker, a beBee ambassador, founder and CEO of Z-axis Marketing, Inc.
See Jerry's new speaker demo reel.
His consulting practice, founded in 1990, is known for on and off-line Trust-based Consultant Marketing advice that builds businesses, brands and lives of joy.
Consulting: https://www.JerryFletcher.com
Speaking: https://www.NetworkingNinja.com
You may be interested in these jobs
Found in: Jooble US - 2 days ago

---

Core Medical Group

Woonsocket, RI

Core Medical Group is seeking a travel nurse RN Labor and Delivery for a travel nursing job in Woonsocket, Rhode Island. · Job Description & Requirements · Specialty: Labor and Delivery · Discipline: RN · Start Date: 02/01/2023 · Duration: 13 weeks · 36 hours per week · S ...

Found in: Jooble US - 4 days ago

---

Mann Wireless LTD

Largo, FL

We are looking for a hands-on, problem-solver and team-leader who loves to travel, has a passion for working in the field, has strong customer service skills and is technically savvy. Must be committed to doing whatever it takes to get the job done right Mann Wireless is a small, ...

Found in: Jooble US - 21 hours ago

---

Tyler ContinueCARE Hospital

Tyler, TX

The Registered Nurse is responsible for the direct and indirect nursing care of all patients ranging in age from 18 years to geriatric. · He/she is also responsible for the overall direction and supervision of all patient care during his/her shift. Demonstrates the knowledge and ...