5 years ago · 2 min. reading time · visibility ~10 ·
Coming To You From the Sexually Political Religious Middle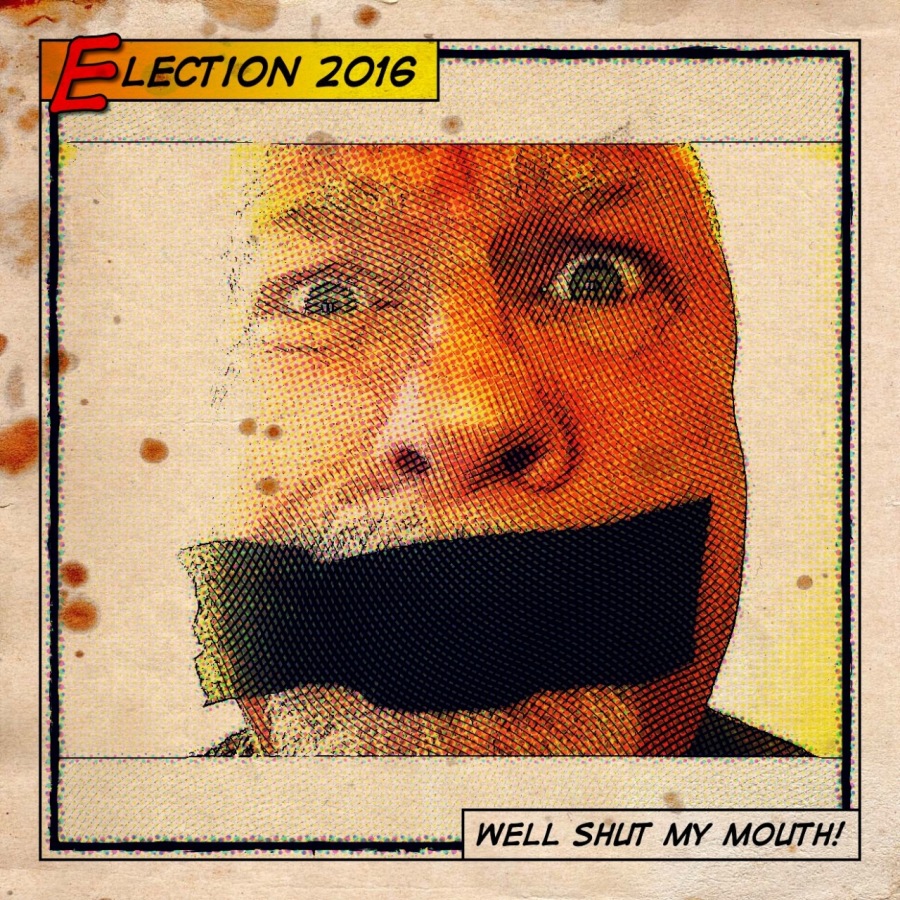 This post is in response to an original article written for The Huffington Post ON October 23rd, 2016, by Matt Sweetwood. This article was then posted to beBee on October 24th, 2016 and can be found here:
https://www.bebee.com/producer/@msweetwood/why-we-must-not-vote-for-president-in-2016
Oh my. I'm feeling a bit like a bee that just ran into a windstorm. Headway is impossible, but I feel compelled to weigh in here, so I am begrudged to flap on. Somehow I don't feel like I'm alone in my feelings and this current vitriolic discourse here puts a fine point on the situation.
For most of my adult life I've accepted the tenant that there are three things best left out of polite and civil conversation if a person wishes to continue an amicable and respectful relationship;
- Politics
- Sex
- Religion
It seems this approach has, as often is the case, fallen by the wayside. In our current search for a president, here in the United States, it appears that much of the mainstream media's insatiable thirst for salacious sound bites has once again collided with wisdom and polite reason and caused things to drop to a level of divisive discourse that can only be described as sophomoric and sensationalist.
I do believe that the fitness of those running for the highest office in our country deserves serious scrutiny. I also believe that this scrutiny comes with a responsibility to stay on topic in as much as mental, physical and lawful conduct by the candidates are concerned and the reporting of such. We've all said things we regret, both in public and in private. We've all done things that are hurtful and unthinking when we look back on them. No one is perfect. And like any job, some are fit for certain roles and others are not.
That said, there are three things I do know about this election for a fact:
1) At least half the people in this country are concerned about where we are potentially headed, regardless of who becomes the next POTUS.
2) It is increasingly difficult to separate the media's determination to outdo one another in reporting whatever they decide for us is "newsworthy" from the actual facts. It truly is a "He said – She said" situation we now face in this country.
3) The road to recovery in this country, economically, socially, educationally and physically, is going to take more than a one person-one vote, "I did my part so it's not my problem", strategy.
EACH of us who counts our self as citizen of this country owes a debt to our family and our community to become more involved in decision making processes on all levels. We need to raise leaders who lead not only from the front, but the middle and the back of the room as well. We need to begin setting a better example to those future leaders who will be responsible for whatever we create after we are gone if people are going to begin trusting and not continue in an ever increasing cycle of cynicism and fear.
I believe that fear is a natural reaction to the unknown. Well, maybe each of us needs to shoulder the responsibility to get in the know a bit more by doing our homework, not relying on someone to do it for us, and becoming intimately involved in the solution and not be perceived or actually part of the problem.
Just know this. We live in a country that still gives us the precious freedom to choose. If we don't exercise that freedom, some day we may look around and find that it is gone. And that should be something we truly fear and remind ourselves of every single day.
#michaelddavis
#thedailychalkboard

"