1 year ago · 3 min. reading time · ~100 ·
Cognitive Dissonance and What We Can Do about It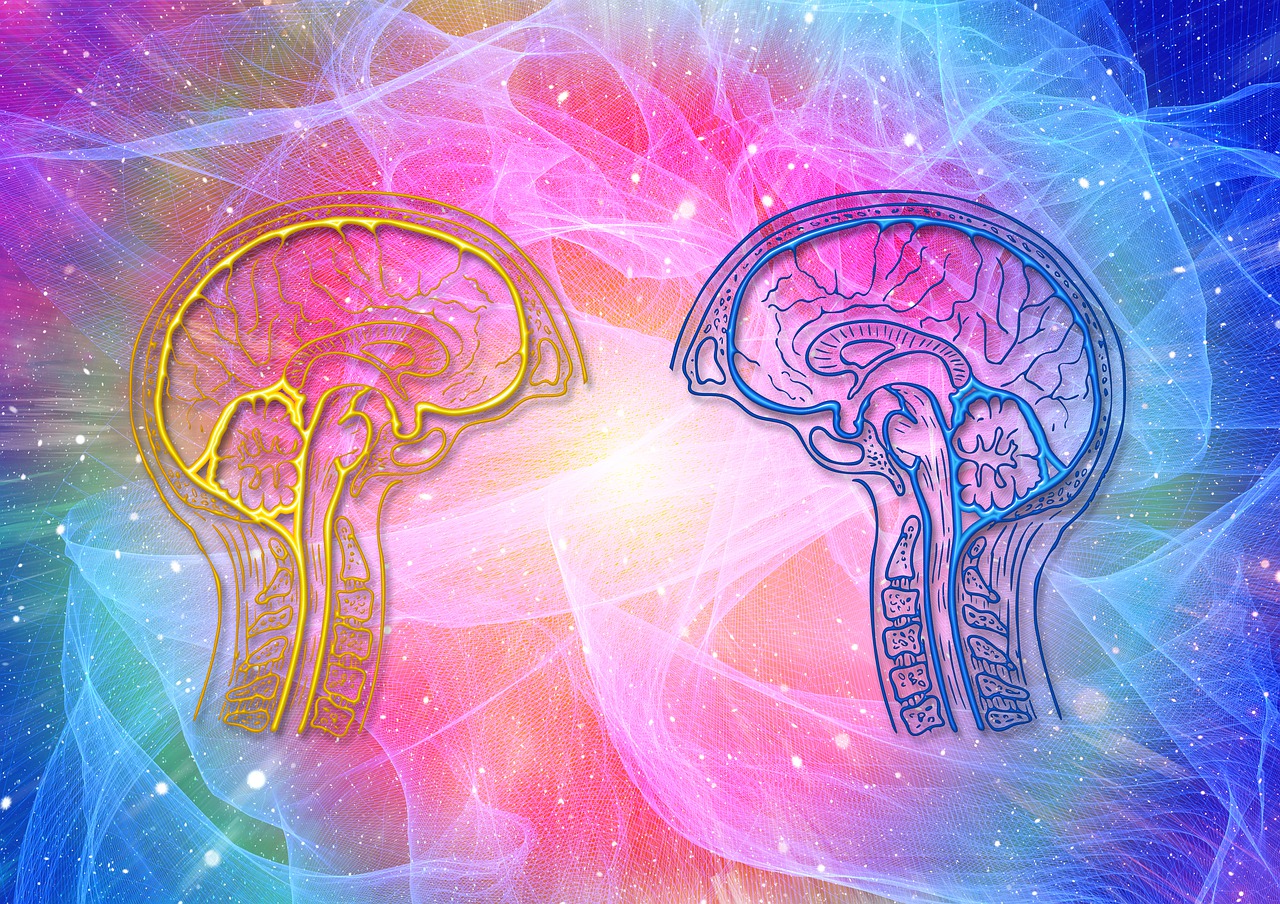 What Cognitive Dissonance Is
According to the VeryWellMind website, cognitive dissonance is "the mental discomfort that results from holding two conflicting beliefs, values, or attitudes." In other words, if your mind harbors ideas that aren't congruent with each other and is happy to view them both as valid, then you have some form of cognitive dissonance. This inconsistency can be quite stressful and uncomfortable, making it a mental condition of sorts. Naturally, it may also have adverse effects on your judgment and your overall well-being.
When Cognitive Dissonance Is Observed
Cognitive dissonance is observed when you are either forced into a particular belief or stance, without fully evaluating it, when you are presented with new information that you haven't had a chance to analyze properly and integrate with your existing knowledge, or when you have to make a decision whereby the choices you have are quite similar though with quite different results or agents of action.
Psychological Effects of Cognitive Dissonance
The effects of this mental condition on our psyche can take many forms, all of which stem from a sense of confusion (mental entropy). These include but are not limited to the following:
   • Anxiety
   • Embarrassment
   • Regret
   • Sadness
   • Shame
   • Stress
Naturally, prolonged cognitive dissonance can have even more profound side-effects, such as compromising your self-esteem, self-respect, or even your self-worth, leading to potential issues with your sense of identity. If, for example, you love your country and you support it via military service, only to find out that the wars your country wages (or the lack of them, in some cases) don't serve your country as much as they serve some other interests, you may find yourself wondering what you are doing with your life and whether you are a fighter or just another pawn in some geopolitical game.
Cognitive Dissonance Case Study
A classic example of cognitive dissonance we see these days, one where we may even partake to some extent, is that of censorship, particularly online censorship. How often do we find people who are all about free speech and the innate right to express themselves, yet they are also in favor of restricting certain voices because they are dissenting? Free speech advocates encourage diversity of opinions on all subjects, even some sensitive ones, but at one point, they may be happy to make exceptions. These exceptions may span over whole groups of individuals or even whole ethnic groups.
The crux of the problem, in my view, lies in the fact that although people are happy to express themselves on any given topic (a valuable form of freedom, which fosters creativity, among other goodies), they aren't are well-equipped at defending their position. Sometimes that position is untenable, which makes the situation even more stressful. For example, many people would talk non-stop about the merits of certain forms of renewable energy sources, without having the technical understanding of these technologies to assess their efficiency or their sustainability. Yet, if you were to oppose their views, you'd be labeled as a super-conservative person who doesn't care about the planet. You may agree with them about the importance of a sustainable energy grid relying on renewable energy sources but have a different view regarding what these sources could be, but that's beside the point. You have been censored even if you can still post about this matter and present your arguments.
Potential Solutions to Cognitive Dissonance
Although there is no fool-proof solution to cognitive dissonance (and probably most problems these days), there are certain things we can do to keep it under control.
For example, we can learn to view a matter from different perspectives. This strategy is one that has been put forward as a way to increase one's intelligence (not just the IQ but a much broader band of cognitive faculties that qualify as intelligence). Fostering dialogue (not just well-timed monologues) is another strategy that can help bring about a sense of balance and a more wholesome information flow.
Additionally, one can learn to re-evaluate things and "upgrade" one's position on a matter. For the longest time, I was convinced that density was the single best thing in data science, a panacea of sorts. As I explored it further and deeper (and I mean deeper than people who have written papers on this topic), I realized that it has insurmountable limitations that make it unpractical for large-scale applications. So, I had to change my mind about it and explore other, more scalable possibilities. I still value density, of course, but I now have a scope attached to it, so I don't use it willy-nilly.
Finally, we can learn to see things from a wider perspective, a birds-eye view of sorts, spanning a larger time frame. I think it was Confucius who said that when you make a decision that affects lots of people, you need to think at least 1000 years ahead when evaluating it. Perhaps we don't have such far-reaching decisions in our everyday lives, but this illustrates the point that we need to see beyond tomorrow or even the day after when we decide on something. Cognitive dissonance makes it extremely difficult to make decisions like that, so by enabling ourselves to make decisions this way, we grind it down gradually.
Parting Thoughts
There is no doubt that we all have some cognitive dissonance these days. The abundance and variety of information we are exposed to make it impossible to maintain the mental equilibrium of the more traditional people. Still, that's one of the challenges of our times, and we need to deal with it. The question isn't whether we can, but how willing we are to do so. And once we decide on it, it's merely a matter of time before we make progress on that. Cheers.
You may be interested in these jobs
Found in: beBee S2 US - 20 hours ago

---

Giant Eagle

Pickerington

Full time

Job Summary · Our Baker is a key player in making sure our Bakery products look and taste amazing. In addition to providing unparalleled guest service, you'll be responsible for using the best ingredients to craft the most delicious selection for our guests. As a Team Member, you ...

Found in: beBee S2 US - 7 hours ago

---

Experis

Arlington, VA

Full time

*Must have an active secret clearance to be considered* Experis/ManpowerGroup has partnered with a Federal Integrator to assist in identifying a .Net Developer. This will be a hybrid role, with potential flexibility to be 100% remote. · Job description: Full time delivery and pro ...

Found in: beBee S2 US - 6 days ago

---

Objective: · Etain is seeking passionate, driven and hardworking individuals to fill positions as Per-Diem Pharmacists for its Syracuse location. Per-Diem Pharmacist positions are hands-on and require individuals who have a high level of attention to detail, enjoy working with pa ...