5 years ago · 4 min. reading time · visibility ~100 ·
Co-Lead Vocals: Rock's Best 1-2 Punch
Previously I wrote about Changing Lead Vocals: Rock's Best 1-2 Punch, now I will take a stab at top bands that had co-lead vocalists. These bands utilized two vocalists to expand their sound by putting a different spin on the same band, sometimes within the same song.  
The List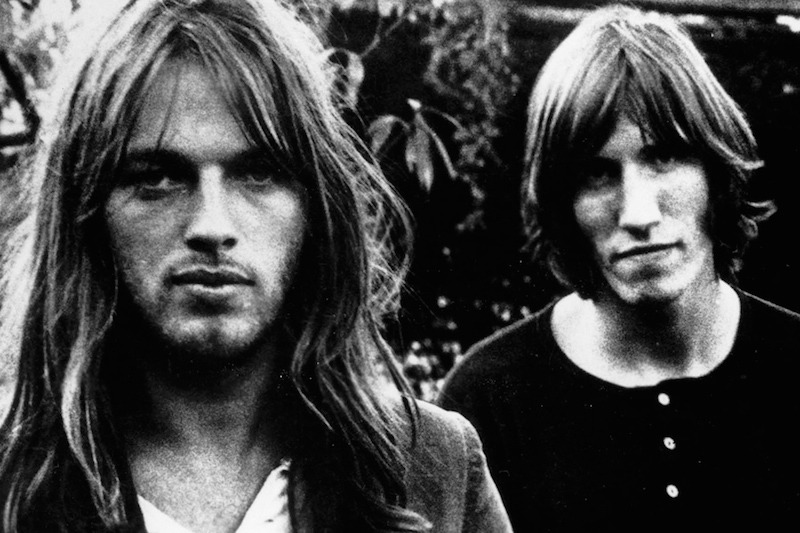 1. Pink Floyd 
Roger Waters - histrionic, paranoid, aggressive, sarcastic vocalist whose voice graces such classics as Corporal Klegg, Set the Controls (for the Heart of the Sun), Brain Damage, Eclipse, Sheep, Another Brick in the Wall Parts I-III, Hey You, and more. Waters led Floyd songs led one to edge of terror and madness, fear and desperation, anger and regret. As Roy Harper, vocalist on Floyd classic Have a Cigar said, 'Roger will never make it in the top 100 rock singers' but he did have a certain 'it' factor that made it nearly impossible to cover with the same veracity when he was no longer with the band. 
David Gilmour - honey, clear, beautiful, sometimes rancorous vocalist whose voice graces the bridge of Comfortably Numb, Wish You Were Here, most of Dark Side of the Moon, Young Lust, and Run Like Hell. Additionally he was featured vocalist on nearly all latter day Floyd albums Momentary Lapse of Reason and Division Bell save a guest appearance by keyboardist Rick Wright on Wearing the Inside Out. Gilmour while being the more 'talented' vocalist found it hard if not impossible to sing some of Waters penned lyrics. For instance, Gilmour passed on 'Have a Cigar' lead vocals because he found the lyrics 'too complaining.' Waters meanwhile passed because his own voice was shot from singing the opus Shine on You Crazy Diamond (although he later expressed regret at allowing Harper to record the track saying, 'it wasn't us anymore').  
The band's best though was when the two shared vocal duties. Whether it was trading verses or singing in harmony, some of the best Floyd songs featured both Waters and Gilmour: Another Brick in the Wall Part II with prologue The Happiest Days of Our Lives, Dogs, Comfortably Numb, Mother, Welcome to the Machine (harmony), and parts of Wish You Were Here (harmony).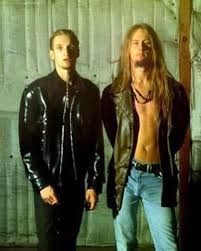 2. Alice in Chains
Layne Staley - mournful, pained, powerful, strident vocalist of all early AIC hits who many say IS Alice in Chains. Layne Staley was the frontman, vocalist, sometimes lyricist and face of the band the bridged the border between metal and grunge in the early 90s and later through a resurgence after the death of Staley due to drugs in 2002. In addition to the main vocal duties, Staley was the lyricist of the some of most painful songs: Godsmack, Angry Chair, Man in the Box, Dirt, and Rain When I Die.
Jerry Cantrell - melodic, country-tinged vocalist of AIC hits No Excuses, Heaven Beside You, Over Now, and Grind. Admittingly a reluctant lead singer, Cantrell credits Staley with encouraging him to embrace the mic and sing more. As with Gilmour and Waters, the best AIC songs feature both singers together whether trading lyrics or singing in harmony. Alice in Chains is a two-vocalist band at its most basic point, and they were never better than when those two were the late great Staley and Jerry Cantrell. Credit must be given to latter day AIC where interestingly enough Cantrell assumes the role of the more forceful vocalist in the melody while guitarist/vocals William DuVall largely assumes Cantrell's former complementary role.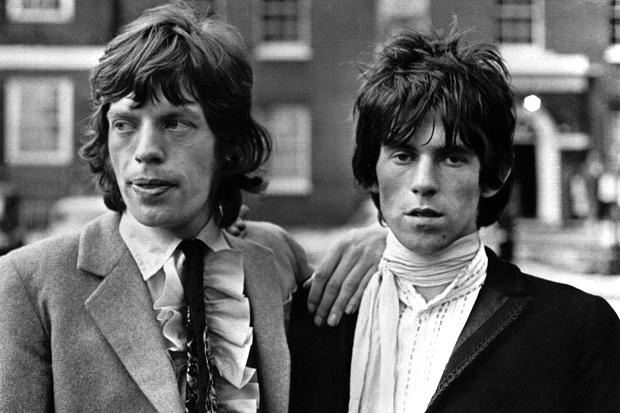 3. Rolling Stones
Mick Jagger - strutting rooster Jagger is the voice of the Stones. Jumping Jack Flash, Brown Sugar, Paint It Black, the list goes on and on with Mick singing lead. He is the quintessential flashy frontman befitting the lead vocalist status for the World's Greatest Rock n' Roll Band.
Keith Richards - blues guitarist, blue vocals, Keith Richards took lead singing duties on about one song per album beginning with Happy on Exile on Main Street.  Other Richards classics include Little T&A, Before They Make Me Run, and the mournful Thru and Thru which was featured on The Sopranos. Keith offers a rougher, less poppy version of Rolling Stones which is why we love having two vocalists in the same band!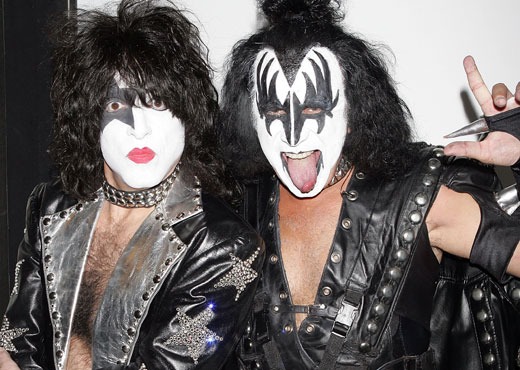 4. Kiss
Paul Stanley - pop quality vocals, frontman looks, sexy vocalist of Kiss classics Detroit Rock City, Lick It Up, and Detroit Rock City. Stanley is the the Starchild, frontman of kiss and rhythm guitarist. Stanley along with Gene Simmons has seen Kiss through the peaks and valleys of the band's history and is credited with stabilizing the band throughout the sometimes erratic 80s.
Gene Simmons - demon child, long-tongued, fire-breathing bass player/vocalist who sang Rock n' Roll All Nite, I Love It Loud, Domino, and God of Thunder. Simmons is the co-leader, co-vocalist of the most glam of glam bands ever. Simmons vocals are dangerous and predatory, just like you'd picture a demon's vocals to be. His legacy is, along with that of Stanley's, to be admired as much for musical ability as it is for business aptitude.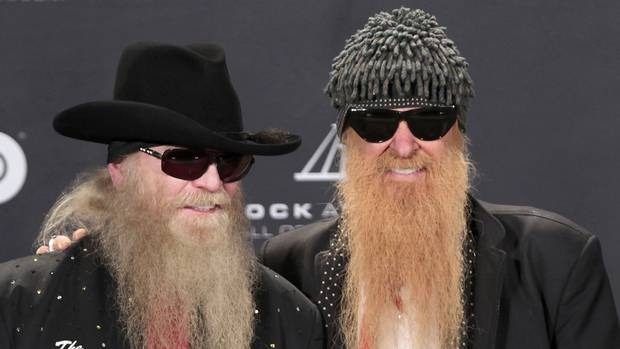 5. ZZ Top
Billy Gibbons - deep, bluesy, Texan vocalist and guitarist of the that Little Band From Texas, Billy Gibbons stained vocals permeate Top hits: Pearl Necklace, Legs, Sharped Dressed Man, and others. With his snakey guitar and stretched-out singing, Billy give ZZ Top it's textbook sound.
Dusty Hill - Texan, bass-playing, alternative vocalist of the 3-Man Band from Texas. Dusty's clear, hard vocals are featured on such hits as Tush, Gimme All Your Lovin', Heard it on the X  and Beer Drinkers and Hell Raisers (co-lead vocals with Gibbons). Hill could have subbed for Brian Johnson era AC/DC and been fine.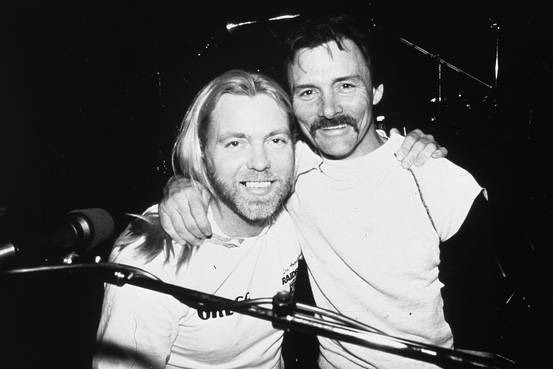 6. The Allman Brothers Band
Greg Allman - soulful, country, blues vocalist whose organ playing is almost an extension of the voice. The co-founder of the band, along with brother Duane, Greg Allman's vocals grace Midnight Rider and Whipping Post. He tells a story while singing a song.
Dickey Betts - country flavored and bouncy vocals give songs like Ramblin' Man and Blue Sky a different take on similar material. A little lighter than Allman with a guitar that marries to his voice as well as Greg's to his instrument.
There are others not included: the Beatles (a class of their own), Traffic, CSN &Y (multiple vocalists), the Traveling Wilburys (multiple vocalists), Deep Purple (Mach III, IV), and others. What do you think?

Dr. Tommy McElroy is a concierge medicine physician in Wesley Chapel, Florida. He is the founder of Echelon-Health and host of the Ask Dr. Tommy Show.
""""""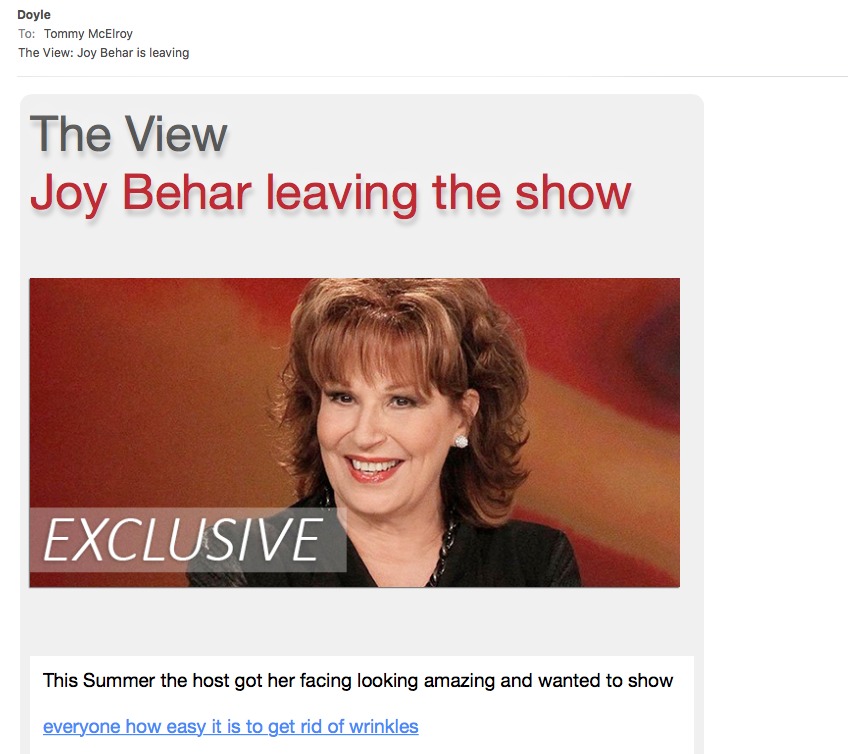 Communication Breakdown
Today I opened my email for the first time to the ...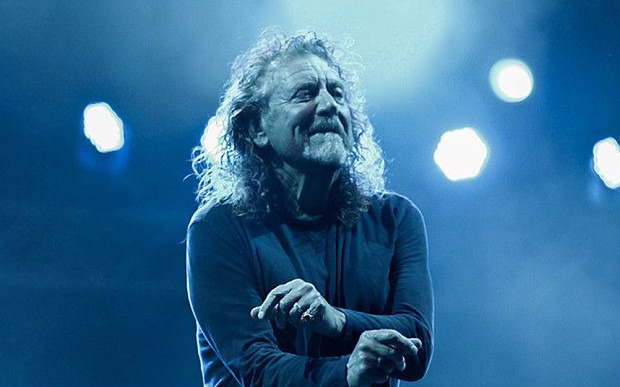 Make Your Mark, Like Robert Plant Did
Imagine a world without Led Zeppelin. Legendary Ze ...
5 years ago · 1 min. reading time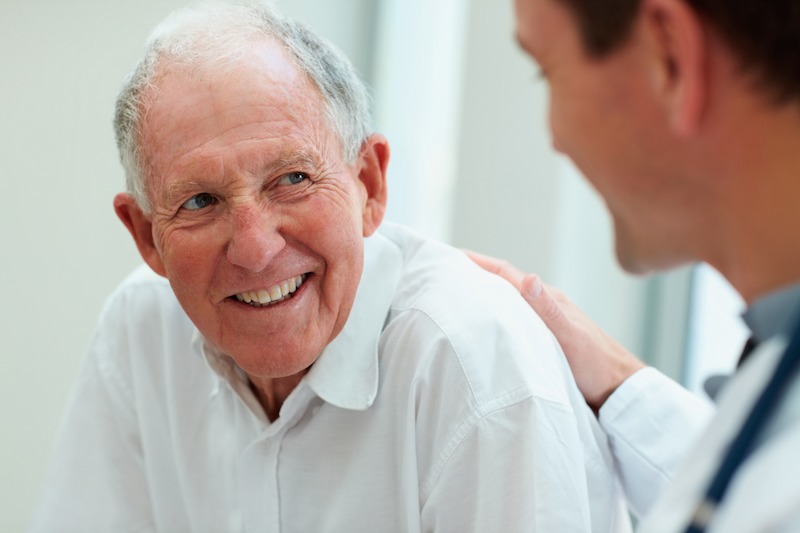 Marketing Membership Medicine: Selling the Ghost
Recently, I had the opportunity to sit down with T ...
You have no groups that fit your search