3 years ago · 3 min. reading time · visibility 0 ·
Changing the Narrative #2: "The Shoe that Grows"
Bad news sells but good news doesn't? Let's change that!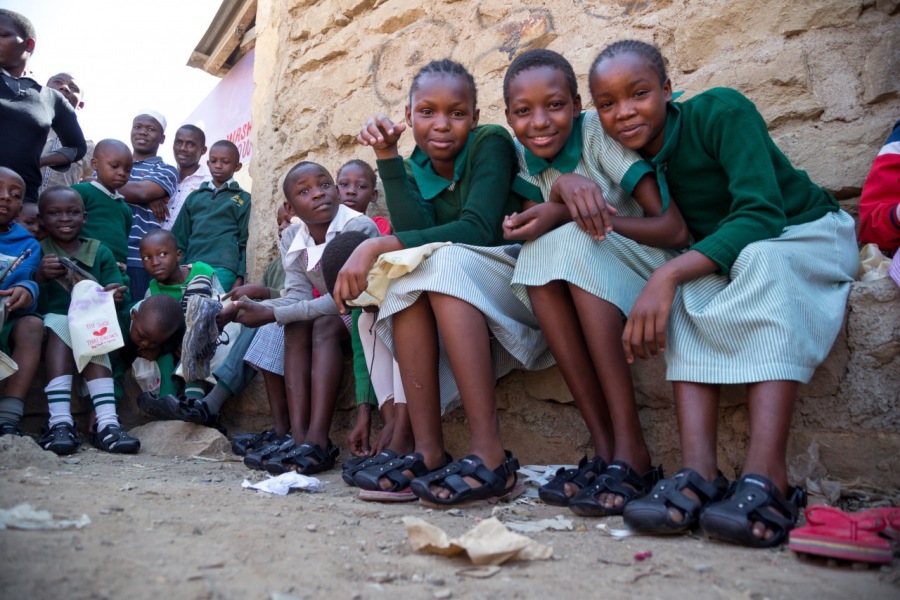 #2
: "The Shoe that Grows"">
What gets your attention when you're inundated with hundreds — if not thousands — of possible articles to read on social media? Even in magazines or newspapers — the paper kinds — what kinds of things draw YOUR attention?
Since I started this "Changing the Narrative" series a few weeks ago, I've been looking for intriguing stories of individuals or nonprofits doing great things that no one ever hears about. I'm looking for something specific, though: something offbeat that cuts through the clutter of all the sameness. It could be a single word or a phrase in the title that draws me in, or it could be a new and fresh way an "old" organization is changing to meet the needs of a new world order. But it needs to be intriguing enough for me to at least check it out.
I found an example of this recently on LinkedIn, when I was looking at a new client's profile and I saw that he had "liked" an article with an interesting title.
The title? The Shoe That Grows.
Hmmm. Wait a minute! Shoes don't grow!
Well, yes. They do. Or at least they expand for several years to fit feet that do grow, thanks to the idea of Because International's founder, Kenton Lee. Back in 2007, while working in Nairobi, Kenya, Kenton noticed a young girl wearing a pretty white dress, yet wearing broken shoes that were way too small for her feet. But they were probably all she had, and it bothered him a lot.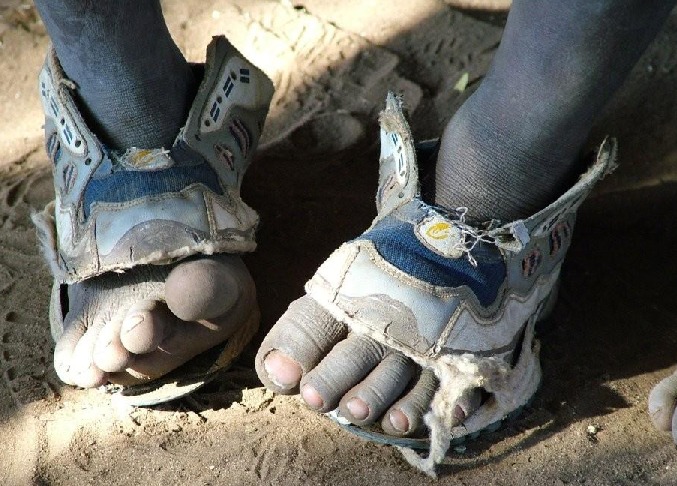 Now many of us might have also seen that girl's feet so poorly shod and muttered "something isn't right about that." Or "someone should do something about that." Or "pretty kid, pretty dress, and awful shoes." Yet we would likely have walked on, quickly forgetting that little girl's feet and shoes, moving on to our next adventure.
Am I right?
But Kenton did something quite different and remarkable. He returned to the U.S., and brainstormed with his best friend (Andrew Kroes, whose last name rhymes with "shoes"), now the president of Because International, whom he'd known since they were little kids, and several others. How could they create a shoe that would not only "grow," but last long enough to give some stability to a family's limited finances?
"Wouldn't it be great if there was a shoe that could adjust and expand — 
so that kids always had a pair of shoes that fit?" Kenton Lee
Fast-forward to 2014 and after five years of trial and error, The Shoe That Grows became a reality. And today, just three years after building the prototype that Kenton tells me HE wears every day, they have provided over 150,000 pairs of shoes to kids in over 100 countries through their distribution partners.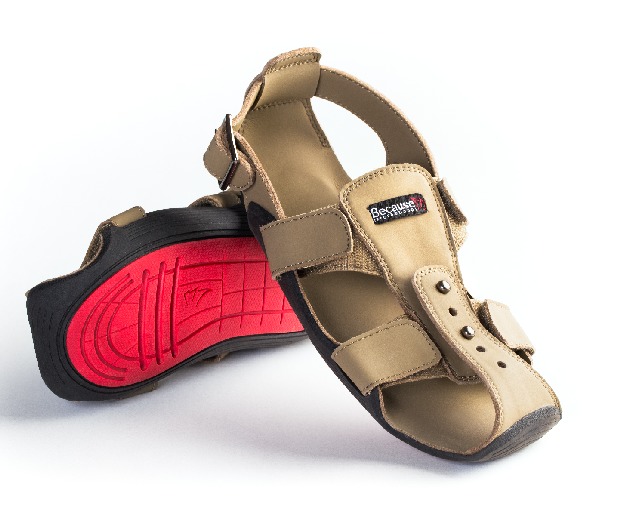 Think about the impact those 150,000 pairs of shoes are making! When you have so little, something as simple as great-looking shoes that fit and last for up to five years can make a huge difference in your life.
And Because International isn't stopping there! There is more on the way that I saw on their website — a way for some of us have the same type of shoes for ourselves and our kids. Here in the U.S. and around the world, there are also children whose parents struggle to provide for them. We could buy these shoes for ourselves and our own children, or help out a needy family with them.
What gets me excited about this nonprofit — beyond the enthusiasm that both Kenton and Andrew have in their voice when they talk about it  —  is that this simple idea of making "growable" shoes for kids was started by someone who wasn't much more than a kid at the time. There are all kinds of worthy charities worldwide doing great things, and while we hear about some of the bigger ones, we don't always hear about ones like Because International, whose primary goal is to make sure all kids have shoes that fit.
Shoes that can grow with their wearer.
Shoes that fit for more than just one year, often up to five years, and still look good.
Strong need. Simple solution.
Thanks to you, Kenton Lee, and all those working in your organization and those on your BOD, for making a difference to so many children around the world.
Please share your thoughts on this or any other nonprofit doing amazing work that we never hear about!
See the first organization profiled in this new series: Silatech.
If you enjoyed this post, please find it relevant and/or share it so others may enjoy it, too. Please also comment, so we know what you liked about it ... and so others see you, as well. 
And if you know of a nonprofit -- large or small -- that I could profile, be sure to mention it. What sets it apart? What can we learn about it that we don't already know?