2 years ago · 2 min. reading time · visibility ~10 ·
Carlos Ghosn's Fight for Freedom and Reputation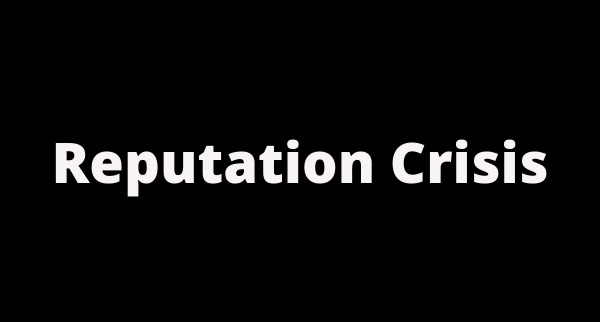 Carlos Ghosn's reputation has been under siege. Fear is driving his decision making and actions that might feel necessary emotionally yet are likely to keep him in a state of chronic high stress and legal danger.

How stressed in reputation crisis is Ghosn, the former head of Nissan and Renault, to resort to a movie thriller-like or book-like escape from Japan, where he was to face two trials for financial misconduct, hidden in a box normally reserved for audio equipment?
Researching "desperate" right this moment.
Ghosn didn't trust Japan's justice system or he knows he doesn't have a credible, strong defense capable of helping him avoid prison. Fearful, incredulous and furious, he has verbally challenged prosecutors and Nissan officials with allegations of a scheme to discredit and destroy him.
It certainly makes for great theater if nothing else.
While his actions might bring attention to the concerns with the Japanese legal system, that hope remains a lottery ticket approach. Courts might be unprofessional, unethical and "dirty" yet that is not a fight a citizen is going to win except in the rarest of circumstances.
The bigger question is how will Ghosn prove effective in protecting his legal freedom as well as repairing or rebuilding his reputation?
Advisory to Ghosn would be to first, regain his composure. It's not difficult to empathize with his fear yet it is also not difficult to recognize the insufficient quality of his stress management and poise that is creating his rash public commentary and behavioral daring that is incredibly high-risk.
No one wants to fear for their liberty and many people would overreact if they walked in Ghosn's shoes.
Yet to protect oneself best legally and communicate skillfully with those audiences that matter to his reputation, Ghosn has to show composure and humility (both currently lacking), assertiveness (instead of aggression) and responsibility for what errors he has made and change the perception of him doing whatever is necessary to avoid addressing allegations.
He must choose to express clear respect and empathy towards his accusers, address their allegations in a more professional manner and calmly, politely disagree with those allegations he knows, feels and can likely or possibly prove are not factual, possessing evidence or truthful.
He should also make a promise to engage in problem solving with his accusers and follow through.
This type of approach would lead to improved outcomes and lay the foundation for working diligently on creative problem solving the intense challenges before him, mitigating damage and consequences and potentially improving broken relationships.
Michael Toebe is a specialist for reputation and crisis, serving organizations and high-profile individuals. 
He writes the Reputation Times newsletter (on LinkedIn) and the Michael Toebe Newsletter (subscription by request), writes or has written advisory articles for Corporate Compliance Insights, Corporate Board Member, Chief Executive, the New York Law Journal and Training Industry. He is the author of an upcoming book, Reputation Crisis: a Conversational, Professional, Practical Guide. On LinkedIn and Twitter.