1 year ago · 1 min. reading time · ~10 ·
Caring for Your Pets During Winter Months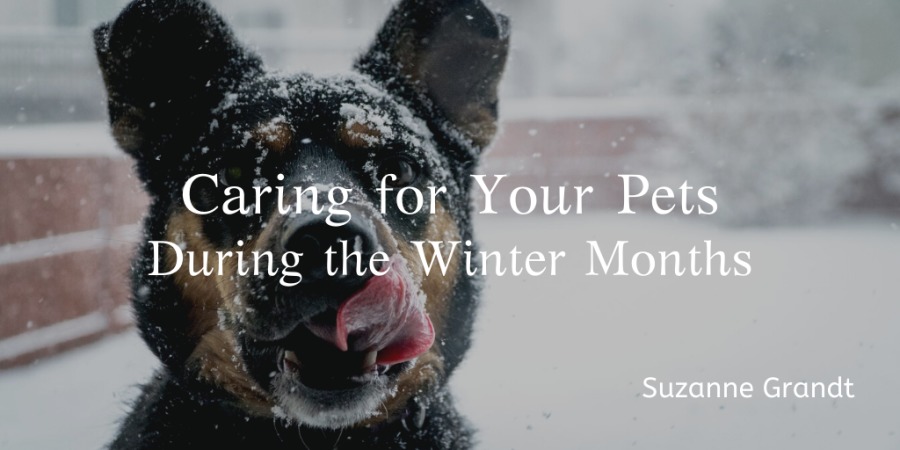 As wintertime approaches, many pet owners settle around the fireplace with their beloved companions. It's a time of giving, and as such, your furry friend deserves warm care to combat the freezing temperatures.




But not all that snows is sparkling. Gather around, pet owners, and be aware of these risks that cold weather poses to your pooch.




Get a preventative care exam. Not only are animals prone to sickness during winter, but colder climates may also exacerbate certain medical conditions. Annual wellness visits are recommended for most adult pets, so if you haven't had your pet checked out this year, then you should do so before the frosty weather arrives.




Stay indoors. Owing to their fur, dogs and cats are more able to withstand cold temperatures than humans, right? Wrong. Extreme cold renders your four-legged friend susceptible to frostbite and hypothermia. While particular dog breeds thrive in cold weather, no pet should be left outdoors for extended periods of time in freezing temperatures.




Beware of heaters. Yes, there is such a thing as too close for comfort. Your pet might seek warmth from a heating source, but keep a close eye on them; they are at risk of overheating, burning themselves, and inhaling toxic chemicals. Some recommended safety precautions are baseboard radiator covers, heater timers, and, most simply, supervision.




Dress warmly. An often overlooked way of keeping your pet warm is a bit of dress-up. Dog owners have various protective clothing items, including coats, sweaters, and booties, to choose from, but be mindful of where your pet sports its gear. These clothing items should only be worn outside, as wearing such inside can lead to overheating. Also, consider the breed and size of your dog. Clothing is more appropriate for smaller dogs with short hair than it is for larger, densely coated canines.


Feed well, not willy-nilly. Although pets can benefit from an extra layer during the winter, it's important to know what should constitute said layer. Extra hair, not extra fat, is optimal for your pet's happiness and health. Instead of overfeeding, focus on increasing specific aspects of your pet's diet, such as Omega 3's and 6's for dogs, and adequately hydrating them. 

You may be interested in these jobs
Found in: Indeed US - 3 days ago

---

Cross Country Allied

Aventura

1 year of experience, BLS and national and state certification and/or as required · Cross Country Allied is one of the largest and most recognized healthcare staffing companies. We have more than 30 years of experience helping healthcare professionals like you find a variety of r ...

Found in: Jooble US - 4 days ago

---

Premier Group Recruitment

California

Job Title: Full Chip Static Timing Analysis Lead Job Type: Permanent · Location: Santa Clara, CA, USA · Responsibilities & opportunities in this role: · MMMC STA flow, Automatic timing ECO generation for full chip and block. · Can you define and own the timing margins from ...

Found in: Jooble US - 2 days ago

---

Burlington Stores

Broadway, WA

Full-time, Part-time

If you want an exciting job with one of the largest off-price retail stores in the nation, join the Burlington Stores, Inc. team as a Shortage Control Associate Are you a people-person with keen attention to detail? Do you hold yourself to the highest ethical and professional sta ...