CAPITIS DIMINUTIO MAXIMA—In the USA, We are the Herd—Literally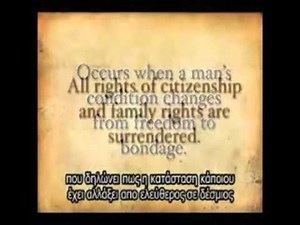 Are you aware that The United States of America has been trading
                                               We The People
like cattle since 1933?  You see, in 1933 The USA went bankrupt and decided we were a viable commodity.  The government
                                 Of The People By The People
took off on its own venture and The Land of Opportunity became The Land of the Opportunistic.
That's not how we started out in our quest for freedom.
People think privacy and tracking is a problem today?  Look at your birth certificate: There is a number on it that is used to trade you on the bond market as soon as you leave the womb.
Articles from Joyce 🐝 Bowen Brand Ambassador @ beBee
View blog
You may be interested in these jobs
Found in: Jooble US - 3 days ago

---

Mynela Staffing

Bismarck, ND

Mynela Staffing is seeking a travel nurse RN Pediatric Med Surg for a travel nursing job in Bismarck, North Dakota. · Job Description & Requirements · Specialty: Pediatric Med Surg · Discipline: RN · Start Date: 02/13/2023 · Duration: 13 weeks · 36 hours per week · Shift: ...

Found in: Jooble US - 3 days ago

---

Bridgeway Professionals

Tulsa, OK

Seeking a Business Unit Director - Downstream based in the Tulsa, OK or Houston, TX area . · Home Based Office in Tulsa or Houston with 25% travel to locations across the United States · Base salary up to $170k DOE with up to 30% bonus opportunity and full benefits package · E ...

Found in: Jooble US - 3 days ago

---

Earn $3,200 in Baltimore when you give 260 rides in 30 days. New drivers only. Terms apply. What is Lyft? · Lyft is a flexible earning opportunity and a platform that connects drivers with individuals and organizations that need rides. Driving with Lyft is the perfect way to ear ...