Camping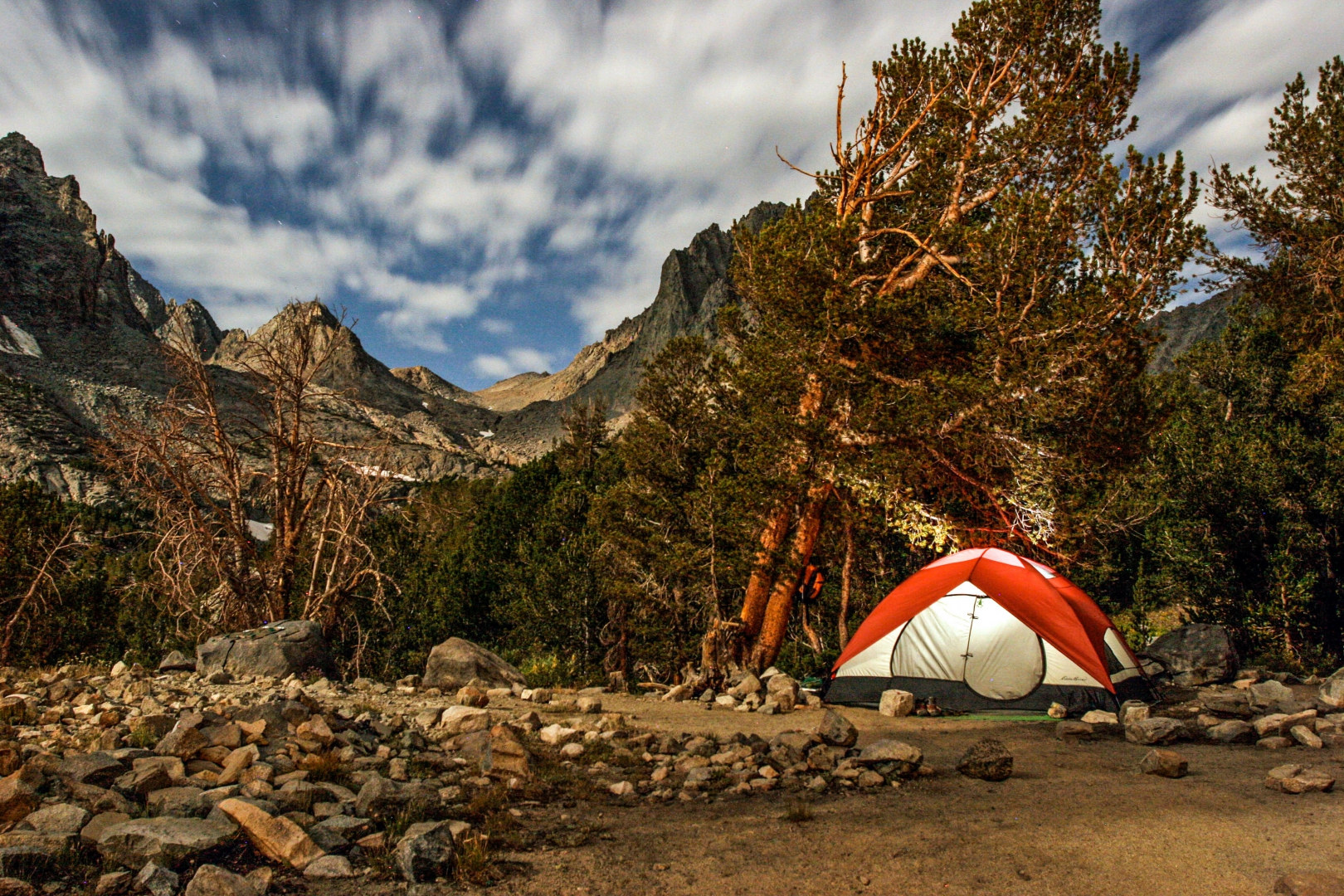 Camping, a traditional family adventure designed to instill fun and family unity. A time spent under rustic conditions establishing stories that unite the family through the years ahead. Camping. Stories told under the stars, and days spent simply being together. A time where you learn basic skills preparing the camp to keep the tent dry in the rain and other more necessary tasks dealing with hygiene.
 
Camping. A skill I learned young and removed myself from when older. Did I say removed? Perhaps ran from, escaped, fled are more accurate. The amazing thing about camping is that when you recount the adventure, the stories are most often about the shared problems. The events you overcame as a group, as a family. Or the food you enjoyed. Food that if you actually think about it is often only good because of just how hungry you were or the unique situations under which the food was prepared. 
 
I took the time to read a psychological report on the benefits of camping. And according to many experts, there are quite a few rather amazing benefits, but the greatest benefits were based on the family unit coming together to solve the problems that are faced when camping. It was those shared events overcoming obstacles together that provided the greatest benefits. Shared suffering unites the family when the problems are perceived as a common obstacle. 
 
I expect my problem was that it was very easy to see that every problem was easily overcome by simply staying home. Every problem that needed to be solved or endured was banished by one simple act, not going. So that was what I choose. Avoidance.
Now I expect very many of you have already arrived at my point, while I avoided the problems associate with camping I also removed the shared and rather valuable benefits that come with solving those problems. 
 
Now please do not believe that I am advocating camping, I am advocating shared solutions as they do far more than solve the momentary problems. Many problems are best solved by avoidance, but even a cursory study of history reveals that this method truly does not work for all issues, nor for the most important. 
 
Which might be why we went camping.
 
Blessings!
You may be interested in these jobs
Found in: Jooble US - 5 days ago

---

Empower. Unite. Care. · MetroPlusHealth is committed to empowering New Yorkers by uniting communities through care. We believe that Health care is a right, not a privilege. If you have compassion and a collaborative spirit, work with us. You can come to work being proud of what ...

Found in: beBee S2 US - 4 days ago

---

Summit Fire & Security

Rogers

Regular, Full time

Summit Fire & Security has Fire Sprinkler Designer positions available for dedicated, friendly, and motivated team members. We are looking for Fire Sprinkler Designers to be part of our team who are service-orientated. You'll meet with clients, design fire sprinkler systems for e ...

Found in: Jooble US - 2 days ago

---

FoodPlus

Seattle, WA

Full time

FoodPlus To support our growth we're looking for a full-time DISHWASHER to join our awesome team · This role will be based on-site at Google - 625 Boren Ave N, Seattle, WA 98109. · Schedule : Full-time schedule. Monday through Friday, hours may vary. More details upon intervi ...