"BIDEN BULLIES" FORCING VACCINES ON HELPLESS AMERICANS CLAIM GOP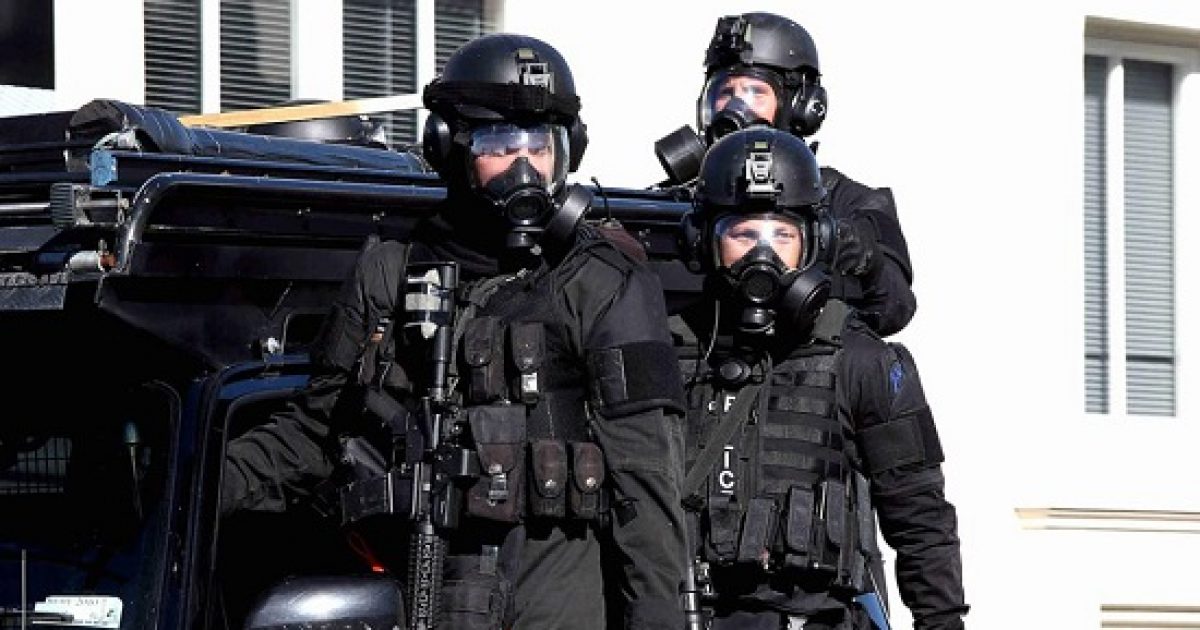 The Republican Party loves freedom and hates what President Joe Biden is doing to destroy America.
"Joe Biden is nuts," says Rep. Jim Jordan (OH). "Now he says he wants to send armed COVID vaccine squads door-to-door and hold down helpless American citizens while they're injected with a 'Fauci Ouchee' concoction of God only knows what! Lots of people think it's some black magic juice drug funded by George Soros that turns people into Bible-burning democracy-hating socialists. I'm just an ex-wrasslin' coach who kept quiet about a pervert doctor pawing the private parts of young OSU men, but even I know what Biden's doing ain't right."
"Biden is killing Americans with his radical shots," claims lunatic Rep. Marjorie Taylor Greene (GA). "I heard he has his goon squads shoot people in the arm with a deadly needle, then shoot them in the head if they don't promise to vote for Democrats in elections. He's also got some sort of Jewish laser beam microwave digital thingamajig that can mess up your TV reception and baby-making equipment. Joe needs to be kicked out of Washington before he makes us a third-world nation like Denmark."
"Whatever happened to freedom?" asked Sen. Marsh Blackburn (TN). "If I don't want my kids to get vaccinated, I should have the right not to get them poked with a bunch of needles. And I'm not just talking about this new fantasy vaccination, because I agree with President Trump that COVID is just a hoax. But I also don't like vaccines for a bunch of other phony diseases like polio, Hepatitis B, diphtheria, measles, mumps, rubella, chickenpox, and well, you get the idea. These are all cockamamie dangers our children supposedly face. Well, what if they're like their parents and don't believe in them? What about their rights? What about their freedoms? I say no to all vaccines and no to you, Dictator Joe Biden! Tennessee stands for freedom! If our kids die, they die free! It just means God wants to hug 'em sooner." 
Rep. Ron Johnson (WI) is worried about another aftereffect of the alleged COVID vaccine Biden is forcing into American arms.
"I don't know what's in that vaccine, but I think it's dangerous as all get out. It makes people believe the Capitol invasion on January 6 was a bad thing. Nothing could be further from the truth. We saw was democracy in action on January 6. Patriots were standing up for their rights to kill politicians they disagree with, smear poo on the walls, beat the hell out of cops, destroy property, and hang the vice president for disobeying his master, our savior put here by God Himself. If that ain't American, then what the hell is? For Pete's sake, the Capitol is called the people's house, and the people were coming home to right the wrong of election results they didn't like. That there is what I call democracy in action!"
———————————————————————————————-
Read PD Scullin's debut novel "SAWDUST: Love is wilder than a circus," a humorous ride across America with a circus in the early '80s. This book has earned 100% 5-Star reviews on Amazon. Act now and save during pandemic pricing. You're a click away from a fun, unforgettable ride. Buckle up and go.
You may be interested in these jobs
Found in: beBee S2 US - 1 week ago

---

Ball State University

Muncie

Full time

Posting Details · Position Information · Position Title · Technology Communication Team Lead · About this Opportunity · The Ball State University Digital Corps is an on-campus creative · agency powered by students. We're problem solvers and big thinkers. · As part of the IT famil ...

Found in: Jooble US - 10 hours ago

---

Your time. Your Goals. What is DoorDash · Available in over 4,000 cities in the U.S, DoorDash connects local businesses and local drivers (called Dashers) with opportunities to earn, work, and live. · As a Dasher , you can be your own boss and enjoy the flexibility of choosin ...

Found in: Jooble US - 20 hours ago

---

Shaw Industries, Inc.

Ringgold, GA

Job Title · Reliability Electrician · Position Overview · POSITION PURPOSE: · To maintain and ensure capacity of equipment assets in assigned areas of responsibility that impact optimal efficiencies at lowest reasonable cost. · POSITION EXPECTATIONS: · Execution of assigned tasks ...