4 years ago · 5 min. reading time · ~10 ·
Being Vulnerable: It Takes Guts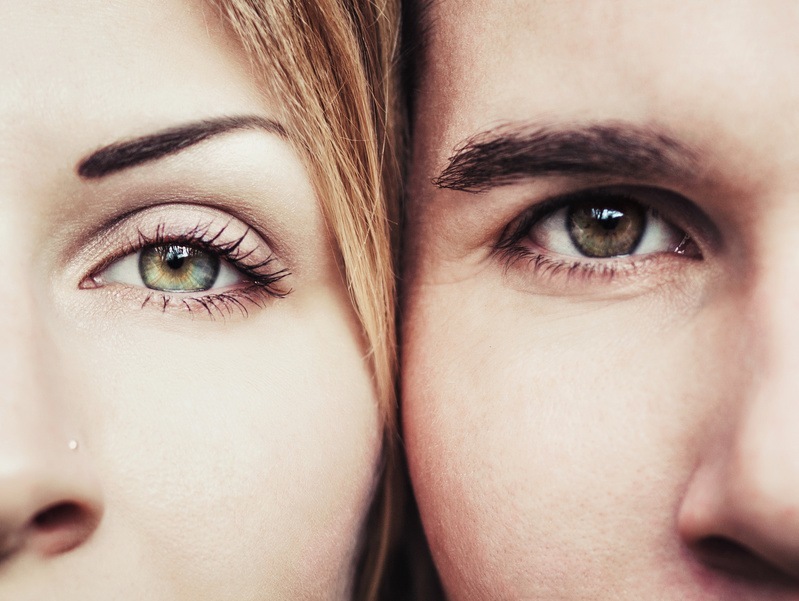 Have you ever been in a marriage or relationship where you had an upset the magnitude of which made you feel like this:
"It felt like I had my heart torn apart."
"It felt like an arrow shot right through my heart."
Often times these comments ride on the heels of an emotional argument resulting in one or both parties leaving the other momentarily, or for good.
And the next time you ventured out and waded into the shallow end of the pool in the relationship arena, you were more cautious.
You were a bit more protective.
Because you had learned the magnitude of hurt from being vulnerable.
When you think of the word vulnerable, you might think of being open and letting someone all the way in.
But actually vulnerable carries with it a slightly different strand of ancient DNA found in all of us.
The word itself means: "capable of being physically or emotionally wounded."
See?
Being wounded is actually part of the derivation of this word.
You can be open with your partner or spouse.
But vulnerable?
Often times these two words get blurred.
"Go ahead, you can be completely open with me and tell me anything."
Ummmm…"I'll be as open as I can, but I don't know if I can tell you everything."  
Completely open sounds like...smells like...feels like…
Yeah. That's being vulnerable.
So what's the big deal?
Well, let's check in with Merriam-Webster and dig a bit deeper here.
Let's look at where the heck this strand of vulnerable DNA came from.
Vulnerable: Vulnerable is ultimately derived from the Latin noun vulnus ("wound"). "Vulnus" led to the Latin verb vulnerare, meaning "to wound." (early 17th Century)
Dang. Now we're getting somewhere.
We're in the land of wounds.
Well, I had to do a little research and lo and behold I found something very interesting.
Now this may be a real stretch, but stretch with me. Stretching they told me was always good for me.
You and I have memory. How far back that memory goes is a discovery you should make for yourself. But let's just say that somewhere deep down in your ancestral DNA you had descendents that fought in the 17th Century.
Is that stretching too much?
Okay. Hang in there with me...
When you get this feeling, "It felt like I had my heart torn apart," have you ever wondered why you say this exact phrase?
Well check this out:
In the 1700's you had the Gunpowder Revolution. Along came firearms and eventually the flintlock rifle. Medics on the battlefield related that a lead ball from a flintlock would tear the organs of the body apart. It was not a bullet that left a clean hole. It was a fucking huge lead ball. About the size of your modern day jawbreaker. And it was lead. It flattened out inside the body once you were hit. You could have been hit anywhere in your upper torso and had your heart torn apart.
Also when you died back then it was not from so much the shot, but infection because there were no antibiotics. And if they couldn't  cauterize the wound, you bled to death.
Geez. Vulnerable takes on a whole new meaning when you translate that into human relationships.
Who knows. Maybe completely opening up triggers this uncomfortable feeling that this molten hot lead jawbreaker is about to split your skin.
And from my experience in coaching couples they will get to a certain point beyond which they will not completely open up.
And whether this little bit of history lesson and your ancestral DNA is real to you or not, here is something to ponder:
When you felt like you had your heart torn apart, that feeling, that gut-wrenching heart-shredding feeling is tied to a memory. It is tied to something in your subconscious that you are not aware of.
And here's the deal:
It doesn't matter one iota whether you believe this or not, you know why?
Because that feeling you have is real.
It may have come from a wound an ancestor took from a flintlock or it could have been you in a past life. Hell, it could have come from you binge watching too much Netflix.
It doesn't matter.
You didn't say "It made my heart really sad."
No. Breaking up with your partner tore your heart apart.
And listen. You do feel wounded. You do. You may get a bit dramatic about it. So what. Somebody died in this ancient DNA strand. This is not someone poking you in the eye.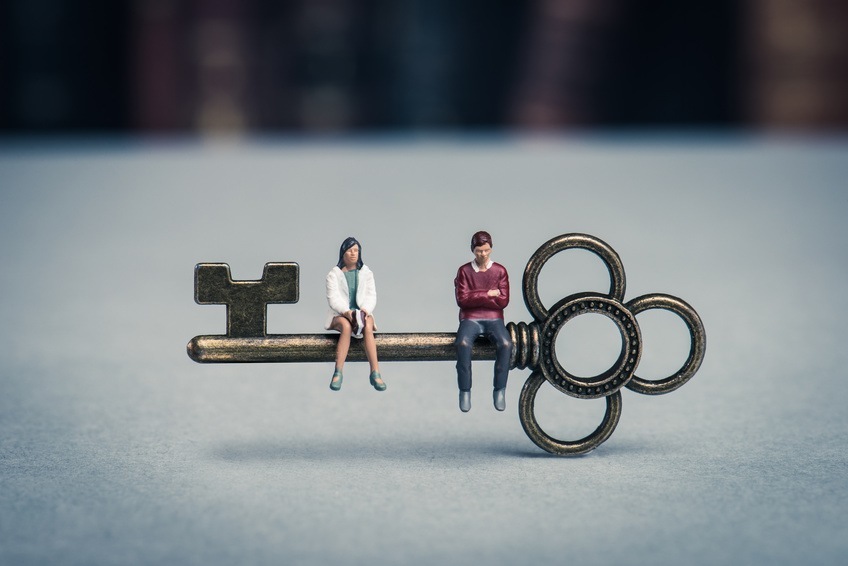 And what about this one?
"It felt like an arrow shot right through my heart."
Oh. yeah. Just prior to these lead ball whiz bang flintlocks, there were archers. Yeah. You've seen the movies. Firing those fucking arrows from over two hundred meters away. With fire.
You got the visual.
You could have been running for your life back then.
And then fffffttttttt! an arrow right through your heart.
It. Was. Fucking. Painful.
Fast forward to present time. Your partner just broke up with you, or you split up after both of you were going all World War III in your kitchen. He or she said things that were just as pointed and painful as that archer's arrow.
And you know. Sometimes you feel like you won't recover.
Yeah. Arrows in the heart were bad. As you were lying there bleeding out and going unconscious you had this stark realization before you blacked out:
I may not recover from this.
Exactly.
So with all this emotional pain you feel when you approach being vulnerable, you now have built iron gates around you to protect yourself.
"You can let your walls down with me."
Are. You. Fucking. Serious?
Yeah, this is where "the rubber meets the road," in many relationships I coach. They want their partner to be completely open. They too, want to be completely open.
But what they are really saying is they want to take their walls down and be completely vulnerable...but not get killed!
And this scares the bejesus out of them because why?
Because it hurts like hell.
Because somewhere in the deepest recesses of your ancestral mind, something way deep down tells you if you open up, if you are completely open and vulnerable, that something bad is going to happen.
The feeling you get is visceral. You can feel the actual ache in your heart and the anxiety in your stomach. It's a feeling like someone or something did in fact tear your heart apart.
So you choose not to open up completely.
But understand this: This feeling you get, whether real or imagined, is real to you in this moment of being vulnerable.
The kid that gets butterflies before going on stage to sing does not have real butterflies. But you cannot tell him that. He feels like he might puke any minute.
And this thing you and your partner feel just before you decide to open up completely is no different than those butterflies. If butterflies can make you tell your teacher you feel so sick you cannot go on stage, I'm quite sure the feeling of getting your heart torn apart might just make you decide to go watch Oprah.
These feelings or pictures or ancestral strands of DNA have enormous power.
Especially the ones buried in the deepest parts of those microscopic DNA chains.
"She'll kill me if I tell her that" or "He would divorce me if I told him everything," become the drawbridge between you and genuine intimacy in your relationship. If the draw bridge is up, your relationship at best goes along on auto-pilot. If it's down, and you reveal what's truly been behind those walls, I can assure you that you will gain more admiration, love, and respect for your partner than you can imagine.
The real expansion, joy, and love that exists in a relationship is when you and your partner can let go of the pictures or feelings that something bad will occur. I'm willing to bet you got through your butterflies, got up on stage and sang or tap danced and did just fine.
And when you are cause over your own mind or that ancestral strand of DNA, real or imagined, you become more you.
You become more alive.
You are able to be yourself and love another like never before.
And really that's all that you and your partner truly want anyway.
So let your gates down.
Remember, before there was ever a wound, before there was ever an arrow or a rifle full of lead balls and buckshot, before all of that you and I we were just open.
It's only when we decided not to be open and put up walls and gates and build motes, did we begin to have a problem.
I offer a free 30 minute consultation over the phone to discuss any issues you have that you feel might be blocking your personal or business success.
There is no pitch. There is no sale. There is no obligation to do anything else. This is my way of letting you know what I do, and hopefully creating a long term relationship. Click on the link below if you would like a free consultation.
Free Phone Consultation with Dave Worthen
You may be interested in these jobs
Found in: Whatjobs US Premium - 1 week ago

---

PIH Health is a nonprofit, regional healthcare network that serves approximately 3 million residents in the Los Angeles County, Orange County and San Gabriel Valley region. · The fully integrated network is comprised of PIH Health Hospital-Whittier, PIH Health Hospital-Downey and ...

Found in: beBee S2 US - 6 days ago

---

Providence

Carson City

Full time

Carson Tahoe Health's world-class Neurology team is seeking a full-time Nurse Practitioner to work with stroke patients in Carson City, Nevada. This facility has a tight-knit and collaborative work environment expected from a smaller organization, while simultaneously giving you ...

Found in: Lensa Premium - 2 days ago

---

Origin Westminster

Westminster

The pay rate for this position is negotiable based on experience but starts at $15.50 per hour · SUMMARY: To clean rooms and halls in hotel by performing the following duties. · ESSENTIAL DUTIES AND RESPONSIBILITIES include the following. Other duties may be assigned. · Clean, du ...