5 years ago · 2 min. reading time · visibility ~10 ·
Because Halloween means something else for everyone...
Up until three years ago Halloween and all the buzz of trick or treat were something I only saw in the American movies. As naive as it sounds, Halloween is not a festive everywhere. In fact, it is not even a 'thing' everywhere.
While its roots are in the Celtic Shamanism, most of Europe has little to do with All Hallows' Evening in this, American, sense. We have All Saints Days. And that is a whole different ball game. That day is far from pretty costumes, joy, and candies. Most of us march to the cemetery, lit a candle, whisper a prayer, and remember our loved ones who are not around anymore.
But I can get the excitement around Halloween. I really can. When I moved to NYC two years ago, my roommates dragged me out the Village Party. I had no idea it even existed. But Google said it it was cool, so I wanted to be cool. I did it all right. Got a cool wig, a cool make-up, a less cool of an outfit as it was freezing, and hit the streets. Needless to say, the expectations were too high.
I remember walking towards Port Authority around midnight on a quiet street beside the New York Times building. And actually I felt so cool. But not because of the Village Party. No, that was overrated. But because I felt so damn free to do anything in my long, thick, red-hair; I knew I could be anyone for this night and tomorrow nobody would know it was me. There, I understood, or at least I thought I did, the 'why' of the Halloween. You get a day when you can wear a mask without any constrains.
Today, being back to New York, I am sitting at home with a glass of wine and thinking of how could I miss out being cool this year?
But actually, today, I learned something more about Halloween.
I am living in Brooklyn. Far from that romantic Brooklyn you see in movies; far from the lovely views over Manhattan, the brownstones, and the elite. I live at the crossroads of the Hasidic Jewish and the Afro-Caribbean communities. At the crossroads of run-down buildings and gorgeous architectures.
It's only been a few days that I moved to Crown Heights from Queens, but I am already overwhelmed by the variety of people, and sometimes I wish I would be more street smart than school smart. It is not only a simple cultural difference; it is much deeper.
So today walking through my new neighbourhood and seeing the kids all dressed up and ready to conquer, I realized that most of these kids in this area are dress up and go door to door for trick or treat because this is THE day for them to get the candies that they can't get on the other days. These kids live in half vacant buildings with a sticker at the entrance: warning: rats! These kids live in an area where the shop owners count how many days passed without a gunshot. Today, we are at 60 days. These kids are smarter than me in many ways because these kids need to look after themselves and grow up quickly. Perhaps, too quickly.
So today I learned that Halloween means something else for everybody. For me, two years ago, it meant to be cool in the Village - because I realized how far I've come. But the next day, quietly, I lit a candle in my room and whispered a prayer to my loved ones who are not around anymore. Because you can act cool while not forgetting where you are from.
Halloween means something else for the kids on the Upper East Side, and for the kids in Crown Heights. And by today, Halloween starts to mean something for most of the European kids as well, as they copy what they see on TV. Which is fine. I can get it. But I hope that tomorrow they still go and lit a candle...
Because today and tomorrow means something else for the kids in America and for the kids in Europe...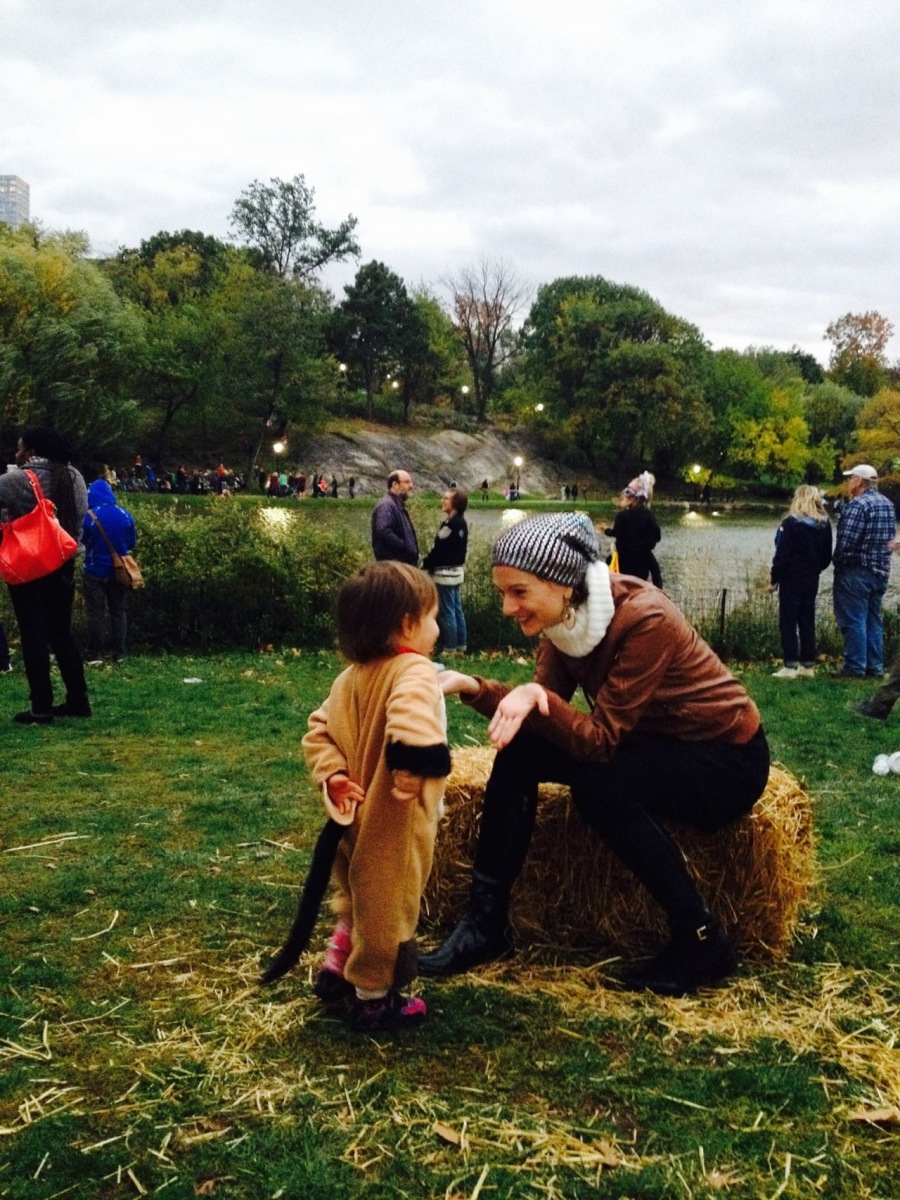 "
You have no groups that fit your search