beBee + LinkedIN = Winning Online Presence
If you're a social media savvy entrepreneur or business person, you're already familiar with the professional benefits of Facebook, Twitter, and LinkedIn. (Especially the latter.)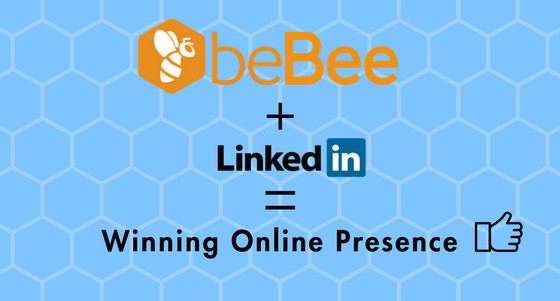 But did you know there's another networking tool that can complement your existing online presence and take your personal brand to the next level? 
It's time you tried beBee,  a fairly new social media platform to create, showcase, and share your personal brand.If you're a seasoned entrepreneur, you might have settled into a comfortable online presence with familiar platforms. But are you really putting yourself out there enough and in the right places?
With the ever-changing online world, it's important to stay on top of new networking tools and social platforms so you can maximize your online presence.
I'll add a caveat here: I don't often recommend a new "shiny object" within the varied social platforms because there are so many. I work with clients to suggest the social media services that will best serve them. Not one of my clients uses more accounts than are relevant to their needs.
With that in mind, here's the scoop on what makes beBee different from existing social networks, and how you can use it to compliment your current online presence.
What is beBee?
beBee is a professional social network with an emphasis on personal branding.
beBee promotes professional networking through personal interests. 
Users showcase their personal brand on the platform by combining their professional expertise with their individual interests.
beBee's unique approach allows its users to focus on their personal brand while connecting with potential employers, clients, and customers. beBee unites a user's personal and professional lives allowing them to make professional connections through common interests. Admittedly, beBee is definitely more professional in focus than job seeking. It's truly a very robust place to exhibit your industry expertise.
How Does beBee Work?
For any professional already familiar with Linkedin, beBee will look familiar and it will be easy to get started on their platform. Joining is free, and once you've subscribed (it's free), you can create your personal and professional profile.

Similarly to LinkedIn, profiles highlight one's professional experience, education, special skills, and services offered. The profile focuses on the professional aspects of your personal brand and is a great place to showcase your resume or list your services if you're on the hunt for new clients.
Once you've created your profile, begin networking with fellow users in your field. This is where beBee starts to look a little more like Twitter or Facebook. Users join groups which are similar to Facebook or LinkedIn Groups. 
These groups connect professionals with similar interests and allow them to post to a group newsfeed. I do like that members who contribute content, blogs, or articles are referred to as "Producers".
Users can post content that interests them and share posts related to their personal interests. This is how beBee combines professional credentials with personal interests. If you're a regular follower of my focus – using personal story to reinforce your personal brand – then you'll see why I'm particularly fond of this platform.
As I often discuss, sharing a nugget of your personal story makes you relatable, and builds that know, like, and trust factor. It makes you memorable.
They've even borrowed language from more recreational social media platforms like Facebook and Twitter by making it possible to "follow" users with whom you want to connect. That way, professional connections begin with the discovery of mutual interests.
With beBee, there is an emphasis on personal connection and starting a conversation. Each post has a comment section where long conversations often begin. While some hives have a professional focus, many feature general interest topics so that users can first connect with each other on a more personal level.
beBee combines the elements of multiple social platforms to give users' access to the best features of Facebook, Medium, and LinkedIn all in one place.
Why You Should Use beBee
With new social platforms developing all the time, it can be hard to know which ones are worth your time and attention. beBee is similar to existing platforms like LinkedIn, but it serves a very different purpose by emphasizing the creation of a personal brand. By connecting the professional and the personal, beBee is filling a niche not yet targeted by existing social platforms.
If you feel overwhelmed by the thought of maintaining another aspect of your online presence, don't fret!
beBee compliments your existing social media presence and is an addition to your online toolkit, which won't require too much additional effort. If you're an established LinkedIn professional, setting up your beBee profile will be a breeze since you can copy over most, if not all, of your professional credentials.
When it comes to being active on the platform and connecting with users, you can start by sharing some of the more personal posts you've already shared with your Facebook friends. beBee is a way of synthesizing the personal and professional so that you can make genuine friendships and business connections.
beBee's Community is Generous and Engaged
While I typically receive decent engagement and views on my LinkedIn articles, I see even more, unique engagement when I repurpose content on beBee. The members of beBee are thoughtful in their comments and giving "likes" when your articles or posts are compelling.
I respect and admire that the two men who founded beBee are consistently engaged and comment on anyone's posts. beBee have created a real sense of inclusion in their effort, which makes the beBee platform feel comfortable and accessible.
Since the platform was founded in Madrid, there's also a very large presence of European users, which makes the platform very diverse. 
Again, another sign of inclusion, and their mission to create a user-friendly and welcoming place to visit online.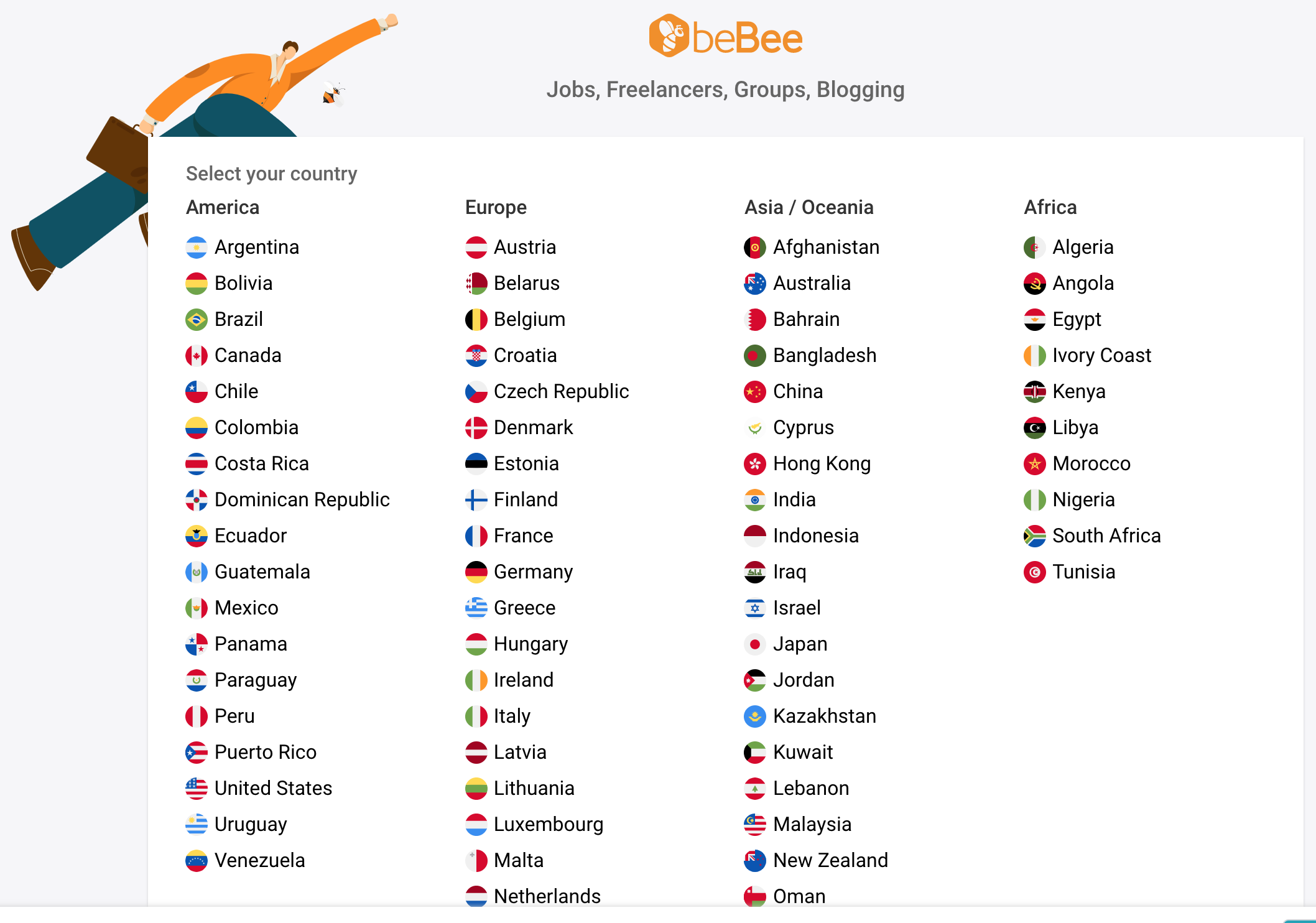 Get Started
Head on over to beBee and create your profile. Then spend some time exploring the hives and discover what sparks your interest. Join a conversation about one of your hobbies and you never know, that simple step could turn into a life-changing professional connection. 
You may be interested in these jobs
---

ShiftMed

North Babylon, NY

ShiftMed is looking for Certified Nursing Assistants (CNAs), of all levels of experience, to join our nursing team · When you join ShiftMed, you get to take control of your work schedule. Our app-based platform gives you exclusive access to open shifts at local nursing homes, ski ...

---

ShiftMed is looking for Certified Nursing Assistants (CNAs), of all levels of experience, to join our nursing team · When you join ShiftMed, you get to take control of your work schedule. Our app-based platform gives you exclusive access to open shifts at local nursing homes, ski ...

Found in: Jooble US - 4 days ago

---

Sentara Health

Newport News, VA

City/State · Newport News, VA Overview Work Shift · Rotating (United States of America) Sentara Hospice located in Newport News is looking for an Registered Nurse to join their team as a Flexi associate · Location: · Sentara Home Care and Hospice 11844 Rock Landing Dr. ...