4 years ago · 1 min. reading time · visibility ~100 ·
beBee is Taking Member Content Sharing to the Next Level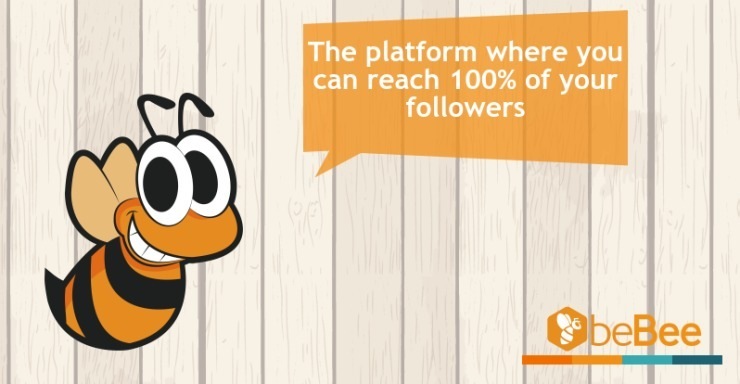 Not only does beBee have massive organic reach by distributing your content to ALL of your followers and up to 3 topic based hives, beBee is the only social media network that regularly promotes its user-generated content on other social media platforms. We take the posts that readers engage with the most and then promote them to networks like Twitter, Google+, LinkedIn, and Facebook. 
beBee has a huge Twitter presence with our main accounts @beBee (English) and @beBee_ES (Spanish) and our topic based showcase pages. We often tweet the best and most popular Producer posts on these accounts.
To be eligible, a Producer post must have 20 or more Relevants and 5 comments.
Thanks to a collaboration with myTweetPack, we can now collect posts automatically which will help us accelerate the process and distribute a greater volume of posts! The system never forgets. It never misses a single tweet.
If you would like your post to be considered, and if it meets the minimum requirements, click the Share to Twitter button at the bottom of your Producer post. Type "buzz @beBee" at the end of the tweet text. That's the word "buzz," plus a space plus @beBee. It's that simple. 
Example tweet: 
Creating a Logo You Will Want To Show Off. @GloOchoa buzz @beBee https://www.bebee.com/producer/@gloria-ochoa/creating-a-logo-you-will-want-to-show-off

Once your post gets indexed to myTweetPack it may get retweeted by us. We may also share it on several Twitter accounts and to Facebook, LinkedIn, and Google+.
Please, only the author of the post should do this.
You don't need to be a myTweetPack member to benefit, but, if you would like to try what I think is the best Twitter Management System out there, I worked out a special deal where the first month is on us, after the 21-day free trial!. Just use Promo Code FriendsOfJohnWhite (case-sensitive) when you sign up for your free trial.

This is important: Make sure to link your Twitter profile to your beBee account. This will automatically populate your Twitter handle whenever you or someone else shares your Producer posts onto Twitter and you will get a notification on Twitter.
To add your Twitter profile (or any website, social media profile, etc) to your beBee profile just scroll to very bottom of your profile. Once there you will be able to add the link to your Twitter profile as a link.
We look forward to promoting our honey producers on the internet. Buzz on!
"
You have no groups that fit your search