beBee: A Place To Grow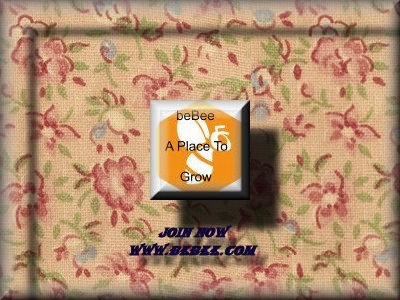 I've been looking for a home for a while now. I am a writer. I've been at LinkedIn since the last of October. I had a dormant account with them, but I never used it. In October I decided to put my writing to good use. I'm looking to parlay my art into a paycheck. LinkedIn looked good for that. But I quickly learned that if I didn't wear a suit (and probably smoke a cigar), I wasn't a great fit.
Internet media is foreign to me. I do Internet research and putter around in the background, but full-blown exposure is not my forte.  It never has been something I desired. That has changed. One needs to eat. I finished my degree in psychology and found that my disability stood out a bit too much for me to gain employment.
I have Autoimmune Disease. There it is: The cat's out of the bag. I face my mortality every day now. But shouldn't we all? I push it away and say, "No." My wish for a glorious death in my sleeping dream, moving towards some great beyond will probably not come true. I will quite probably die drowning in my own fluids as I choke my life away.
But I'm alive and here for the moment. I am delving into this new world of platforms, graphics, and picture manipulation. After giving up for over a year, these things have breathed new life into me. My mind is greedy for more.

Thank you, beBee, for a place to grow
Now in looking this over, I realized this piece is about me, not beBee. Thank God for edit.
👉 What is beBee about? It's about people and community and support. I've experienced tremendous support and strokes for my work in just a few days. I couldn't get that on LinkedIn in months. Community is everything. I read other writers' works and revel in delicious prose and poetry. To me, beBee is like no other place in cyberspace.
BeBee represents diversity. Members join from all over the world. I can only imagine what's to come. You see—beBee is a place to grow.

www.bebee.com">www.bebee.com
Copyright 2017 Joyce Bowen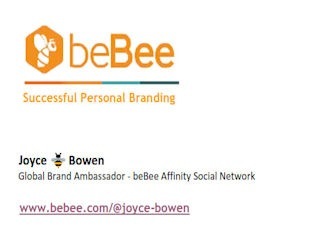 .About the Author:  Joyce Bowen is a freelance writer and public speaker.  Inquiries can be made at joyce-bowen@joyce-bowen.com

 
www.bebee.com
""""
Articles from Joyce 🐝 Bowen Brand Ambassador @ beBee
View blog
You may be interested in these jobs
Found in: beBee S2 US - 1 week ago

---

CAB Enterprises, Inc.

Atlanta

Full time

Responsible for generating new business relationships while also growing the existing business.

Found in: Jooble US - 5 days ago

---

Nurses First Solutions

Carson, CA

Nurses First Solutions is seeking an experienced Telemetry Registered Nurse for an exciting Travel Nursing job in Long Beach, CA · Shift: · Inquire Start Date: 02/13/2023 Duration: 13 weeks Pay: $3115 / Week · About Nurses First Solutions: · Our organization was established based ...

Found in: beBee S2 US - 6 days ago

---

Team Select Home Care

Aurora

Full time

Team Select Home Care is seeking a per diem / prn Home Health Certified Occupational Therapist Assistant for a per diem / prn job in Aurora, Colorado. · Job Description & RequirementsSpecialty: Certified Occupational Therapist Assistant · Discipline: Therapy · Start Date: ASAP · ...