11 months ago · 4 min. reading time · visibility ~100 ·
Be Aware: Don't be a sheep & Don't be a lemming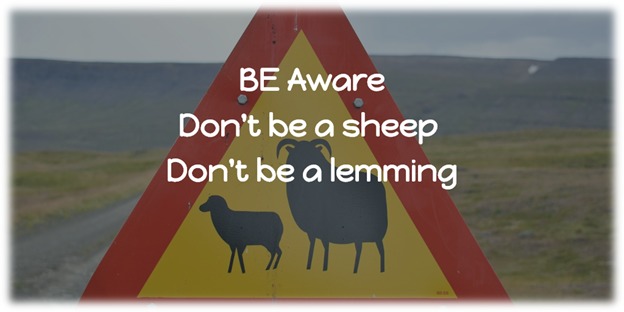 "Wait a minute ... something feels WRONG"
This unplanned post was stimulated by Randall Burns: "The Corona Virus Scam, Scientific Method, and the Age of Misinformation"
To clarify: it's not that I think the corona virus is a "scam." Rather and more importantly the "SCAM" is the way that COVID is being misused to globally manipulate & wrongly exert political power.  The impact is universal & negative beyond words. Impossible to measure.
... on economies
... on education
... on healthcare
... on the ability to work :
... on people's sense of well-being
Without question: there are HIDDEN political agendas and ulterior motives. "Follow the money"
POLITICS ~ PLATITUDES and "posturing" ... Oh my!!!
"He who has eyes let him see" ~ Jesus
World "leaders" & plotting politicians will, can and DO manipulate "science" with "statistics" the same way accountants manipulate numbers to achieve a desired outcome.
News FLASH:
We live in an "Age of Information" yet: masses of people lack Wisdom & Intelligence
We live in the "Age of Misinformation" ... and there are masses of LYING, LIARS who LIE
Self-promoting LIARS & "fake news" broadcasters abound & have NO regard for TRUTH
Randall's post brought to light: the question of "intelligence" ... "misinformation" and being a "sheep."
""Sheep" are notoriously STUPID creatures. In like manner: sheep-like people do not understand the spirit of deception that is operating in the world nor understand that they are cooperating with it.
Just as sincerity is NOT a test of Truth, possessing even a PhD does NOT assure "intelligence."
Randall asked: "How DOES one measure "intelligence?"
Formal education in no way assures "intelligence"
WISDOM assures knowledge which can contribute to "intelligence"
Where does one obtain "wisdom?" God is the "Great-Giver" of wisdom. (read Proverbs 1-4)  
"Information" is NOT necessarily truth. We must have DISCERMENT to sort fact from fiction.
"Scientific" supposition & manipulated statistics are NOT truth. This is science-FICTION.
Wisdom will help you sort Truth from LIES. Will help you identify what "information" is real from misinformation & "science-fiction" ... which is intended to lead the "sheep" astray
"Sheep" being STUPID, do not understand the spirit of deception that is leading them astray nor understand the misinformation they are being fed.
BEWARE & Be aware: of "leaders" .. especially in government who want to be your shepherd.
An affirmation of "manipulated statistics" ... this quote by Dr Ross Donison from Randall's post:
https://www.bebee.com/producer/@randall-burns/the-coronavirus-scam-scientific-method-and-the-age-of-misinformation
"Next problem is the inaccurate recording of COVED cases and deaths... for example, just this week the Ontario govt released data that their daily numbers were higher than ever. Turns out they knowingly and admitted as such, included hundreds of positive tests from last May and June, saying that they didn't get recorded back then so they were including them now for completeness. This creates artificially increased numbers. This is completely misleading and false."
"Crimes Against Humanity"  Dr Reiner Fuellmich ... corona pandemic or PCR test pandemic? (a must see post)
https://alachuachronicle.com/video-and-transcript-crimes-against-humanity/

In my spirit ... in my gut ... I believe there is WAY more going on behind COVID-19 than a virus.
After doing some of my own research ... the thought that came to my mind is "COVID-19 is NOT the bubonic plague. But it feels like that is what is being touted." The bubonic plague: also known as the "black death" killed "25 to 200 million people" (stats are all over the board) 
I just looked at the John Hopkins Corona Virus Resource Center /global deaths: 1,112,424 (10-18-20 @8:20 pm EST USA)
https://coronavirus.jhu.edu/map.html

Common sense guides me to measure global population against global deaths. Which affirms this is not a plague. 
Here is "Good News" ... being diagnosed with COVID does not mean DEATH. 
In FACT: the odds are vastly in your favor to survive ... "IF you contract it."
"Fact is, anyone under the age of 70 has about a 98 % chance of survival if they catch that flu. Even the highest risk, those over 80, have less than 4% chance of dying. This is of course made much worse by their physical condition, but anyone under those ages has something like a 0.04% chance of dying from COVID. What does that sound like statistically? Exactly the same as any other seasonal flu. Why should we be locked down for a disease where you have a 99% chance of survival"  ~ Dr Ross Donison (quoted in Randall's post)
On the wearing of masks:
Depending on perspective: there is much controversy about masks. Early on, the CDC said it was not necessary to wear a mask ... now the loud message is "wear a mask"
My cousin (who is a Doctor) said "most of the masks being worn can no more stop a virus than a chain-link fence can stop a mouse."
Quality is of great value. When-why & where to use a mask: common sense is also of great value and awareness of who is vulnerable & needs protection.
Again: do your own research.

https://hbr.org/2020/06/we-need-better-masks
In conclusion & in agreement with Randall Burns "Do your own research"
Be aware.
Be careful: There is usually a "little truth behind most lies … LIES are clever in that they may hold some part of truth or manipulate truth… not being able to discern truth causes one to walk toward the LIAR instead of Truth" ~ Dr Everett Piper (book) Not a Daycare: The Devastating Consequences of Abandoning Truth
"No one is more hated than he who speaks the truth" Plato
Who knew this more than Jesus Christ who declared: "I AM Truth"
Lying Liars who LIE … even to the extreme of questioning the actual definition of words … or calling into question your ability to hear or understand … LIARS want you to hear what … they want you to hear (hearing & reason be gone) ~fem-v
Not take the wax out of your ears;~) … rather "wax on … wax in" (a twist from Karate kid)
People do not believe lies because they have to, but because they want to.
Rarely do you hear a LIAR being called a "LIAR" … lies are softened to be more politically correct: "that's an untruth" or "that's not what was actually being said" or "the words were misunderstood or misinterpreted"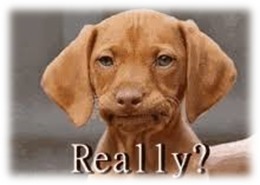 "If you tell a big enough lie and tell it frequently enough, it will be believed." attributed to Adolf Hitler
"LIES are a commonly practiced misuse of language for ideological reasons" George Orwell
"Untruth" can be misinformation or blatant LIES
In all matters: Wisdom & discernment are required.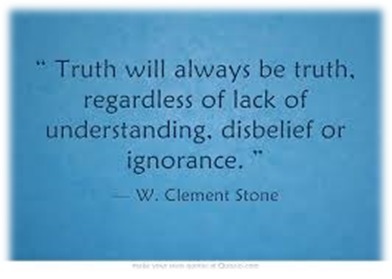 There is a "Good Shepherd" and there are all kinds of "sheep" 
If I'm going to be a "sheep" ... it is in His flock

"The Lord is my Shepherd" ... I have everything I need
"He makes me to lie down in green pastures" ... so I can rest & I won't hunger
"He leads me beside still waters" ... so I won't thirst & I will have peace
"He restores my soul" ~ Psalm 23
Misuse of language & LYING, LIARS who LIE.
https://www.bebee.com/producer/@fay-vietmeier-pennsylvania/learning-misuse-of-language-and-lying-liars-who-lie
October 18, 2020

Giving honor to: Randall Burns for shedding light & raising questions that we should all be asking
All life is sacred: 
My intent in this writing is awareness & Truth. I pray that each soul lost to corona find the eternal Way to God. 
"In His Light" … I write ;~)

All rights reserved:  Fay Marmalich-Vietmeier 
If my words make you think … Great ;~)
As "iron-sharpens-iron" … I enjoy bantering with other BEES … please know, your feedback is as "honey"
A glimpse of the "Bee" called "me" ;~)
My caring nature makes me an advocate. My curious nature makes me a "queen of questions" … but gifted with the ability to listen ;~) I am a woman of deep faith, a blessed mother, a voracious reader, a blossoming writer, a grateful person, and a lover of beauty … I treasure family, true friendships and my loyal clients ... enjoy traveling, learning, good movies, good wine and golf. I'm a "heart-to-heart" communicator.
https://www.bebee.com/@fay-vietmeier-pennsylvania
https://www.linkedin.com/in/faymarmalichvietmeier/detail/recent-activity/
https://twitter.com/femvietmeier
https://www.facebook.com/fayemv
You have no groups that fit your search