1 year ago · 3 min. reading time · visibility ~10 ·
Awakening Dormant Ideas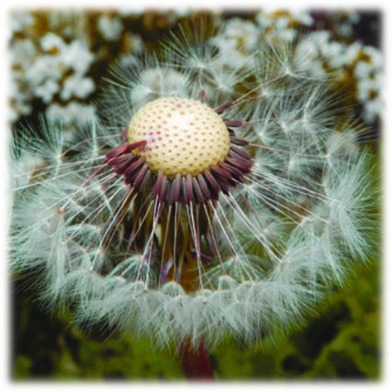 "A Little Seed of Awakening"
"Ordinary seeds need the right combination of soil, water, and climate to grow. Once those conditions are in alignment, the seed will naturally begin to develop. The seed of human nature is very much the same. It will lie dormant until the right conditions come together. But once we discover this potential within us, we can water our seed with loving kindness and prepare its bed with mindfulness. When we do so, the growth of the seed of awakening will be effortless and natural." - Acharya Judy Lief - "A Little Seed of Awakening"
 
Out of the "Pearl-holder" .. a dormant seed has broken open .. an IDEA flowed out to collaboratively create an anthology of poems together.
This story began in the "field of bees" .. shared here:
https://www.bebee.com/producer/@fay-vietmeier-pennsylvania/the-pearl-holder-and-the-field-of-bees 
The "Poetic-Professor " & The "Well-spring" Bee
A meeting of perspectives: scientific & spiritual expressed through poetry. 
It is an experiment of sorts & another "bee-adventure."
We hope you will journey with us and enjoy .. what we are enjoying ;~)
"Awakening Dormant Ideas" 
It is with fire; dormant shells may break open
Hidden in ashes .. once jailed seeds flow out
Change emerges .. growing things sprout
In light .. beauty is brought about.
In a forest .. the trees look the same.
But living things refuse to be tamed.                                                                                                                                                      
Awake dormancy with burning desire.
Ideas that are dry .. burn better in fire
.. freeing them from hard, closed shells 
.. freeing them .. to reach new heights
.. filling your mind with new insights
Those who grow highest
.. can see the furthest
.. this you can do too
Awakening your dormant ideas 
.. strength & vision this requires
.. see the good that comes from fires
.. so that new seeds might grow
.. now make them worthy to sow
Fill the world with seeds that will blossom
.. resilient seeds that fire will not obliterate 
.. fruitful seeds that will germinate & proliferate
by Ali Anani & Fay Vietmeier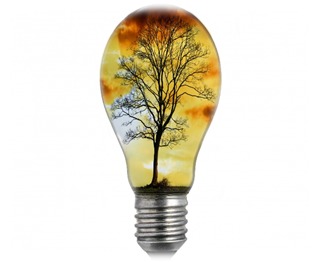 Thoughts from Ali Anani: the "Poetic-Professor"
The idea of this poem emerged while I was in the process of drafting a post on "A Forest of Ideas"
https://www.linkedin.com/feed/update/urn%3Ali%3Aactivity%3A6665181956340277248/?commentUrn=urn%3Ali%3Acomment%3A(activity%3A6665181956340277248%2C6665279911105748992
Ideas are like trees in the forest, each with its own authenticity and traits. It is the seeds that germinate after forest fire that caught my attention. Fire breaks their hard shell and seeds flow out to germinate.
So, are great leaders - the burnout for them is the break of the hard shell of their seeds to spread and lead others ... to be stronger in facing crisis.
We hope the readers of this post shall also break the shell of any assumption they may have and set themselves free to explore the outside.
"The light of unconditional love awakens the dormant seeds potentials of the soul." ~ John Welwood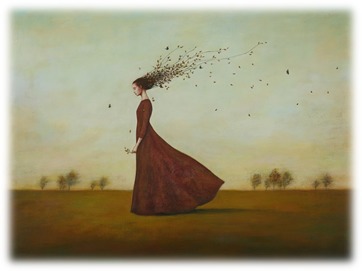 Thoughts from Fay Vietmeier: the "well-spring spirit" bee:
If life is like a forest ... we are like trees with seeds.
Both may experience "fires or storms" that bring challenges & change ... even seeming destruction.
Like seeds, we may have a "hard shell" that serves to protect but may also hinder growth.
It may require a "fire" to burn away what is dead ... to wake up what is dormant so that new life ... new ideas ... can be released
There is often gain in loss: storms and fires can be a catalyst for growth.
Seeds of greatness lie within but they require awakening, awareness, refining and nurture.
This holds true in the physical & the spiritual realm ... in personal & spiritual development.
"In every seed lie the components of all life the world has known from all time to now." ~ Sister Joan Chittister
From: "Seeds of a New Humanity"
"The fact that we have to fight for something so essential to life as the integrity of seeds, speaks to the real drama of this present time: that we have to fight to preserve what is most fundamental and sacred to life." ~ Llewellyn Vaughan-Lee
From: "Seeds and the Story of the Soul"
"The seed holds a very great secret—it never gets old. It is the eternal YES to life." ~ Anat Vaughan-Lee
From: "The Language of the Seed"
May 12, 2020
Photo by: Deana Holbova
You have no groups that fit your search