Blogging
>
Michael blog
>
Authority and Power Uncontrolled is a Reputation and Career Disaster Waiting to Happen
Authority and Power Uncontrolled is a Reputation and Career Disaster Waiting to Happen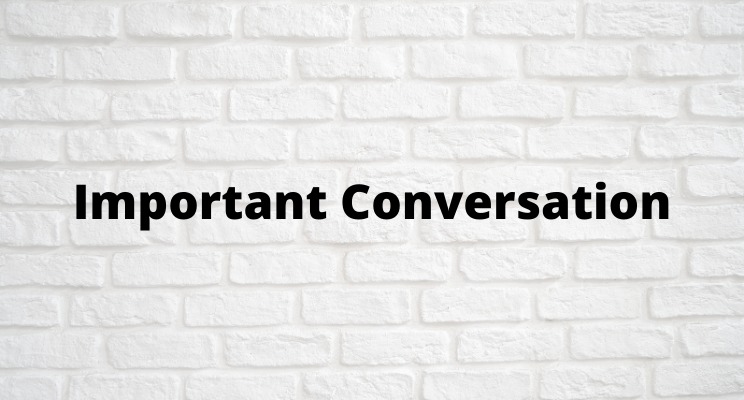 Authority without self control, while alluring to our base instincts, is incredibly dangerous.
When oversight and safeguards are absent, individuals with self-control shortcomings or glaring weaknesses are not going to make smart choices, protect people, an organization or even do what's wise for their reputation, career and own long-term well-being.
Organizations may believe it's the respectful decision to extend all-encompassing trust to show their leaders that they believe in them. Leaders may expect faith and autonomy. Most may prove worthy of that confidence and investment. All well and good. Yet power without parameters, oversight, safeguards, intervention and correction is not only foolish, it's negligence and thus, not the best practice of critical, wise risk management.
Owning such a mindset often opens the floodgates to crisis and scandal, whether that is solely internal to an organization or the type that bleeds outward and is discovered by medi and the public.
Authority and power without sufficient high-level character and governance is inviting problems, significant ones. Many organizations don't feel they do any such thing yet the evidence often proves otherwise in instances of scandal and crisis. The proof is there, regularly on stories reported and unreported alike.
Being dismissive of it or denying it, as organizations and their leaders are known to do, is an egregious error and form of malpractice. Humility, understanding, clarity and commitment to "see" and improve is higher-grade thinking, beneficial to the micro and macro of leadership and professional well-being.
Remember too when misconduct is brought to your attention, not to look down on the messenger.

"Even if somebody is speaking the truth, if it's coming from the mouth of … somebody who is dismissed as 'othered,' then that can make it possible to dismiss even a very clear articulation of a scary truth."

Emily RC Wilson

It is also important to assume that just because "proof" is not immediately or clearly evident to critics, it's not present. This is a common "exit" door yet only for temporary relief.

"The absence of evidence is not evidence of absence."

Carl Sagan

This is not a how-to post. It is one however intended to stimulate thought, honest discussion and helpful, highly protective improvement, not only for leadership groups but individuals.

Michael Toebe is a reputation and crisis analyst and practitioner, serving individuals and organizations. He serves as a researcher, analyst, consultant, advisor, coach and communications provider and has written for Chief Executive, Corporate Board Member, Corporate Compliance Insights, New York Law Journal and Training Industry and regularly publishes at Red Diamonds Essays and Reputation Specialist Essays (both on the Medium platform).
You may be interested in these jobs
Found in: Jooble US - 6 days ago

---

St. Croix Hospice

Osseo, MN

Job Details · Level · Experienced · Job Location · Maple Grove-MN - Maple Grove, MN · Position Type · Full Time · Education Level · 2 Year Degree · Travel Percentage · 100% · Job Shift · Day · Job Category · Nurse · The Registered Nurse Case Manager plans, organizes and directs h ...

Found in: Jooble US - 1 week ago

---

Job Description: · Responsible for executing, monitoring, and training inventory best practices and standard operating procedures for the entire store, including both front end and pharmacy. · Supports pharmacy inventory management activities, including receiving, counting, order ...

Found in: beBee S2 US - 11 hours ago

---

Bleacher Report

San Francisco

Full time

Bleacher Report, a Warner Bros. Discovery company, makes it as easy as possible to be a sports fan by defining the moments that matter. Empowering, personal and community driven, its vision for making sports bigger than the game has led to unmatched engagement on social media, wh ...