1 year ago · 1 min. reading time · 0 ·
Anti-Doping Laws in Sports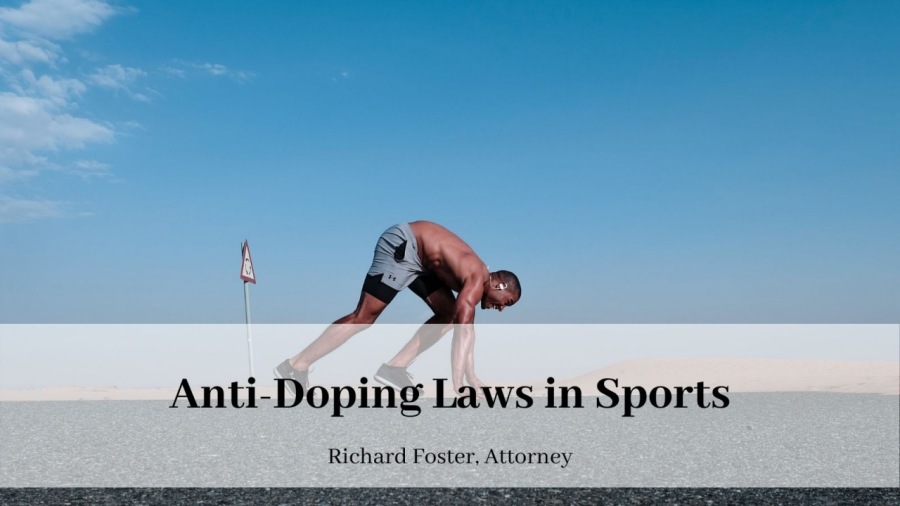 The world of professional sports is a stressful one. Despite all of the fame and the fanbase that comes with playing sports for a living, the need to do better than what they're capable of at the moment is a strong one. Unfortunately, this has led to many athletes resorting to 'doping' to cheat—a method that leads to serious health problems. 
For those who don't know, 'doping' is used in reference to the use of banned performance-enhancing drugs, or PEDs, to enhance an athlete's ability on the field. This can result in a number of harmful side effects: for example, the use of stimulants will improve alertness and reaction time, but also cause cardiovascular stress and increase the risk of psychosis. Steroids will increase muscle growth and red blood cell production, but can also cause liver damage, increase the risk of prostate cancer, sometimes increase a person's aggression, and other unwanted effects. 
Not all drugs are banned. According to the World Anti-Doping Agency, or WADA, drugs that are banned in international athletics must meet two of the three criteria: it has the potential to increase a person's sporting performance, it represents an actual or potential risk to an athlete's health, and it must be contrary to the 'spirit of sport.'
These criteria help determine what an athlete can and cannot take in relation to doping. WADA's Code states that an athlete isn't doping if they are taking drugs that don't enhance their performance or violate the spirit of sport, like smoking tobacco. Although it can strongly increase an athlete's performance, WADA does not include caffeine in banned substances. To know what substances are and are not banned, it is best to consult the list facilitated by WADA. This list is updated annually to ensure that all information is up-to-date. 
The Code provided by WADA is a core document that provides the framework for anti-doping laws and policies for both sports organizations and public authorities. The Code, alongside the International Standards, creates the foundation for anti-doping in many areas, including Testing & Investigations (ISTI), Laboratories (ISL), Therapeutic Use Exemptions (ISTUE), Protection of Privacy and Personal Information (ISPPPI), and the List of Prohibited Substances and Methods. 
By becoming familiar with what doping is and the foundation of anti-doping laws, it's possible to determine what a professional athlete is and is not allowed to take before a game. Whenever a person is uncertain, they should consult these guidelines to keep themselves out of trouble. 
You may be interested in these jobs
Found in: Talent US Sponsored - 1 week ago

---

FedEx Ground PH US

Readyville

Job Summary · IMMEDIATE OPENINGS · Come for a job and stay for a career FedEx Ground is part of the rapidly growing warehouse and transportation sector that helps keep America, and our economy, moving. Be part of a winning team and workplace community that cares about who you are ...

Found in: Radancy u - 2 days ago

---

United Parcel Service

DAVIDSON

$16 / hour · Shift: Twilight (4:00 PM - 11:00 PM) · UPS Quick Apply · Applying for this role online is quick and easy – and you could even schedule your first day of work within 30 minutes · The steps are simple: · 1) Create a profile so you can save your place in the process ...

Found in: Jooble US - 1 week ago

---

Mercy Health

Washington, MO

Full time

$5,000 Sign On Bonus We re a Little Different · Our mission is clear. We bring to life a healing ministry through our compassionate care and exceptional service. · At Mercy, we believe in careers that match the unique gifts of unique individuals careers that not only make ...