An Update on the Ammo Shortage Amongst the Hunting Community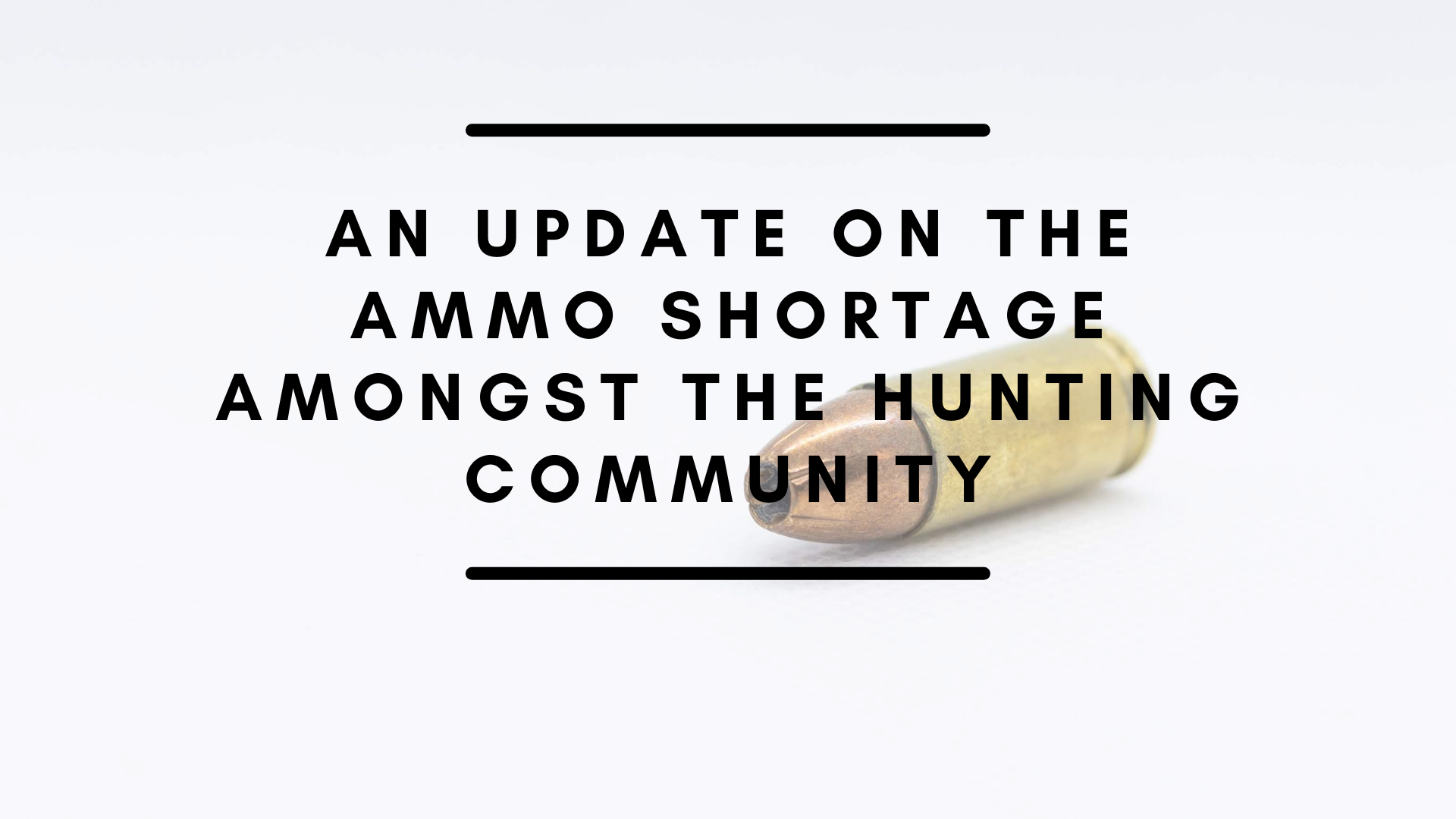 Too Many Guns, Not Enough Bullets
With some states lifting to restrictions as of July 1st, hunters are sure to be wandering if the ammo shortage is coming to an end. The short answer is not yet. The overall drive of gun ownership throughout the year in the pandemic has kept ammo makers busy trying to catch up. From homeowners wanting extra protection to police stations, buying ammo has become difficult but not impossible.
Jason Vanderbrink, President of Federal Premium, CCI, Speer and Remington, has taken to the internet to address the concerns of ammo-buyers across the nation. While he lays some of his own production woes with the newly acquired Remington ammunition, he also states that Federal Premium has been around for 99 years and, in that time, they have made more ammo in the last year than they have any year previous. Vanderbrink feels that even so, it wasn't enough.
From 2019 to 2020, the FBI reported a 40% increase in firearm background checks. Of which, around 8.4 million are estimated to be first-time gun owners by the National Shooting Sports Foundation. In 2021, the country is still seeing overall growth in firearm background checks over 2020 by around another 20%. This occurred while hunting license purchases increased in 2019 in some states as high as 67%. All of this supporting Vanderbrink's claim of producing more ammo than in previous years. And with Remington ammunition still being restructured due to its purchase, there's one less manufacturer helping to fill the supply.
What does that mean for hunters? They should buy as much as they can when it's available. According to a survey by SouthWick Associates in April 2021, only 72% of shooters and firearm owners had purchased ammunition within the past 12 months. This has lead to less hunting trips and less outings to the shooting range.
Outlooks from Vanderbrink are positive. In response to the question 'When will the ammo shortage end?', he says "it's going to be awhile." There are empty shelves still to be filled as his first priority which, according to him, fluctuates in response to political climate and social unrest. While he does not speculate on when the shortage will end, he believes that getting the Remington ammunition factory at max production will help with ammo buyers concerns.
Originally published on BroxBaxley.net
You may be interested in these jobs
Found in: Jooble US - 1 week ago

---

Elevance Health

Mendota Heights, MN

Senior Application Engineer (Java + .NET) Job Family: Development and Engineering · Type: Full time · Date Posted:Oct 20, 2022 · Req #: JR24429 · Location: · IL, Chicago · Iowa, Iowa · Florida, Gainesville · Ohio, Wright · Texas, Texas · Virginia, Virginia · Louisiana, ...

Found in: Jooble US - 6 days ago

---

Specialty/Competency: · Platform Engineering & Architecture · Industry/Sector: · Not Applicable · Time Type: · Full time · Travel Requirements: · Up to 40% · A career in our Cloud and Network Architecture practice, within Cloud Computing and Networking services, will provide you ...

Found in: Jooble US - 3 days ago

---

Jefferson Cherry Hill Hospital

Gloucester County, NJ

Part time

Responsibilities Registered Nurse, RN/BSN is responsible for assessing, planning, implementing, evaluating and if necessary, delegating patient care for a specified group of patients. Collaborates with physicians, medical professionals and other staff to ensure the quality of ca ...