3 years ago · 1 min. reading time · visibility ~10 ·
An Ego Boost or Self Delusion?
Note: I recently met a gentleman named Carl Dierschow, who owns/runs a consulting company called "Small Fish Business Consulting" (carl.dierschow@sfbc.com.au) We had a great discussion centered around our philosophy, what we do and the services we provide. I guess he enjoyed the conversation so much he asked for my permission to write a blog post of his own about me! Enjoy! Previous installments of my weekly blog are located on my website at http://stevemarshallassociates.com/steves-blog/

NOTE: Slight correction below - The Six Critical Questions that Carl so generously credited to my authorship actually were developed by Patrick Lencioni and are contained in his recent book, "The Advantage." 

"OVERVIEW
Creating alignment at the executive level is essential to building and maintaining a healthy organization. There is probably
no greater frustration for employees than having to navigate the politics and confusion caused by leaders who are
misaligned. Even the slightest bit of daylight between executive team members can cause an overwhelming effect on
employees below. There are six simple but critical questions that need to be answered, eliminating all discrepancies
among team members. The six critical questions include:
1. Why do we exist?
The answer to this question will yield a core purpose or the fundamental reason the company is in business.
2. How do we behave?
This question examines behaviors and values required for success.
3. What do we do?
This answer provides a simple, direct explanation of the business.
4. How will we succeed?
This question requires the team members to develop a strategy.
5. What is most important, right now?
The answer to this question is the establishment of a unifying thematic goal and action plan.
6. Who must do what?
This question addresses roles and responsibilities."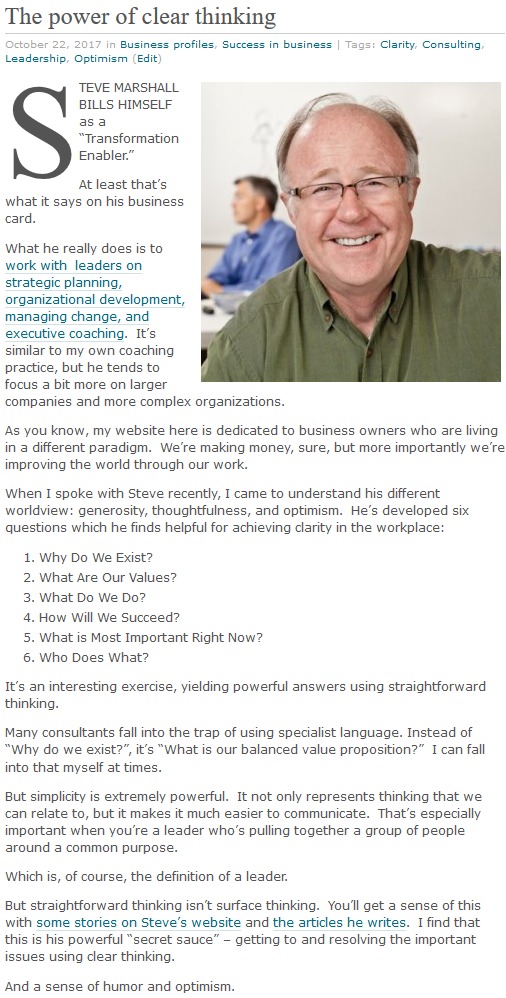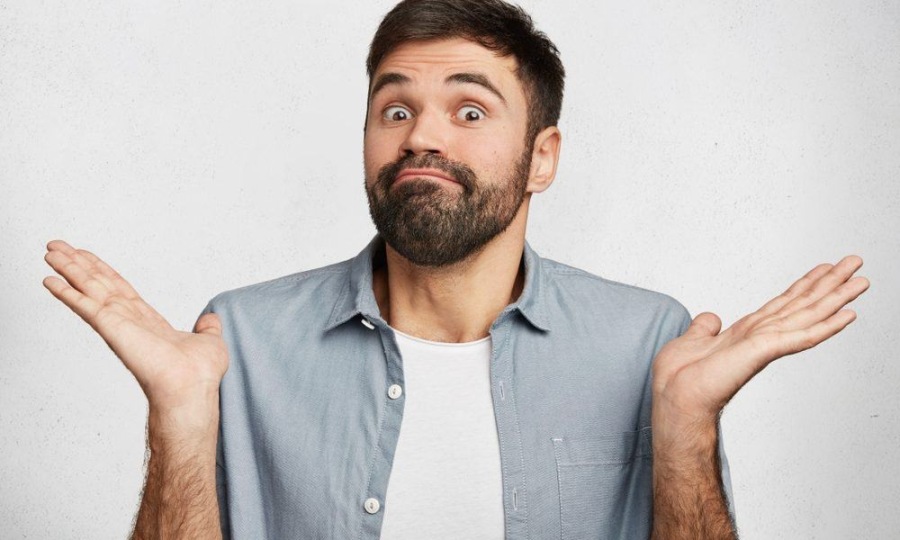 6 Ways to Gracefully Handle the Most Difficult People in Your Life
Note: Do you know what is the worst part of workin ...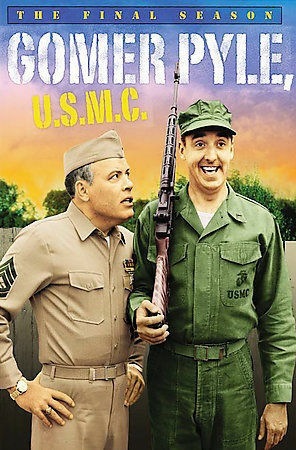 How Do You Make Good Decisions?
NOTE: Do you remember when there were only three ...
1 year ago · 2 min. reading time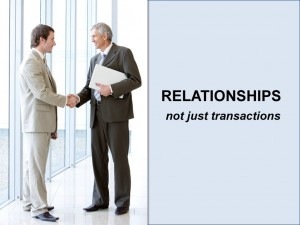 Here Is Some of the Crazy Stuff That I Think About
Editor's Note: I enjoy driving because, quite ofte ...
You have no groups that fit your search