5 years ago · 2 min. reading time · 0 ·
American Grammar Checkup: Traps for the Unwary, Part 4: Pronouns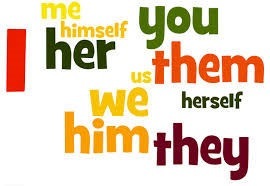 This is the fourth in a series highlighing common errors that are easy to make and miss when we're writing.
You can see Part 1, Part 2, and Part 3 by clicking on the links.
Everyone who has seen my posts over the last three years knows I'm a nut about using language correctly, especially using pronouns correctly.
Recently I saw this sentence, written by a very smart person:
Us dog lovers were having fun at the dog park!
It broke my heart.
But it's something a lot of folks think is correct, and it probably goes unnoticed many times.
How about this one?
Mom cooked a nice dinner for we kids.
Or this one?
Her and her grandmother ate dinner.
In each case, the pronoun usage (shown in bold) is wrong. But if you're not sure or you're not thinking clearly, you might not notice it.
How do you know what to do? Remove everyone (dog lovers / kids / grandmother) in the sentence and focus only on the pronoun.
Would you ever write or say, "Us were having fun at the park"?
Would you ever write or say, "Mom cooked a nice dinner for we"?
Would you ever write or say, "Her ate dinner"?
No, you know you wouldn't. And just because you're adding a word or two after the pronoun does NOT mean you change the pronoun. If you've identified the correct one by itself, keep it that way when you write your sentence, adding back those words you took out.
So, just to be clear:
Yes: WE dog lovers had fun at the dog park!
Yes: Mom cooked a nice dinner for US kids.
Yes: SHE and her grandmother ate dinner.
BUT: If the third sentence were written differently -- "her grandfather and her grandmother ate dinner" -- you would use "her" in both places because it's functioning as a possessive pronoun in there. (Or you could write "her grandparents" or "they" and simplify things completely!)
Isn't English fun?
Questions? Comments? Talk to me, folks!
*****
Thanks for taking the time to read this post. If you learned something, I hope you will . . . 

Find it relevant and/or share it, so your connections can see it and perhaps learn too. 
Comment, so you can be seen by my connections. You never know who would be interested in YOU! (Ask Deb Helfrich how well it worked for her!) 
**********
My previous posts can be seen here on my website, and they're easy to find because they're categorized.  
***********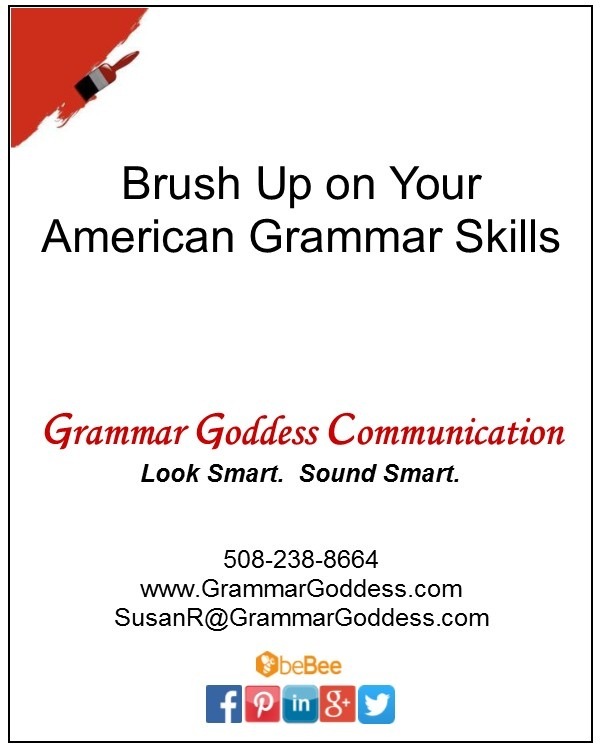 Do the associates in your company look and sound as smart as they are? 
They would if they could take one of my 
Brush Up on Your Skills 
workshops right where they work. If your company hires outside experts to teach any topic to its associates, I would appreciate your sharing my posts and
website 
with your Human Resources or Training Manager. 
Are you a member of an association or other group that is looking for a speaker for one of its meetings? There are many communication-based topics that would create a lighthearted and interesting presentation. 
""
You may be interested in these jobs
Found in: Jobget US Premium - 3 days ago

---

No experience requited, hiring immediately, appy now. · Cashier or front end associate postions available. No experience required. Part or full time postions with benefits. Advocates of guest experience who welcome, thank, and exceed guest service expectations by focusing on gues ...

Found in: Talent US Sponsored - 4 days ago

---

Job Description: · General: Dedicated position with a consistent route and customer. No touch freight with a mixture of live unload and drop and hook. Average miles per week are 2200-2500 Product is a mix of corrugated paper/scrap and recyclable product. · Delivery Locations: Lan ...

Found in: ZipRecruiter Test30 US - 1 day ago

---

Rocco's Tacos & Tequila Bar Fort Lauderdale

Fort Lauderdale

Job Description · Job DescriptionRocco's Tacos & Tequila Bar Fort Lauderdale is looking for a full time or part time line cook/prep cook to start immediately in Fort Lauderdale, FL. Line cooks/prep cooks prepare the signature, quality food Rocco's Tacos & Tequila Bar Fort Lauderd ...