5 years ago · 2 min. reading time · 0 ·
American Grammar Checkup: Traps for the Unwary, Part 2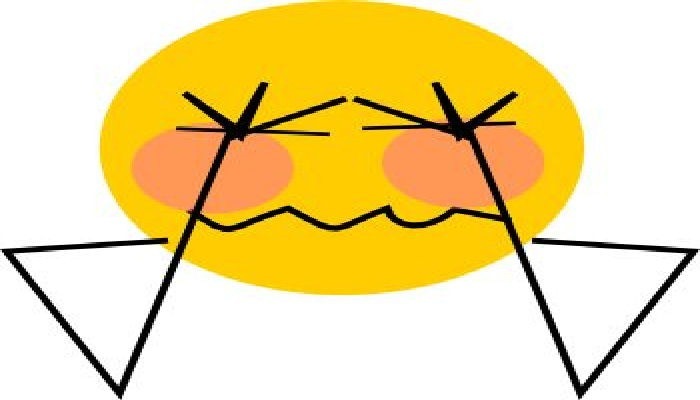 Last week I started a series on common errors that can trap even the best writers. You can read that one here.
Today we're looking at one of the smaller punctuation marks -- the apostrophe -- to make sure we all know what it does and what it doesn't. And our focus in this post is on what the apostrophe is not supposed to do:
We do not use an apostrophe to create a regular plural word. Not in English, anyway.
I have written about this before, but I realize that no matter how many times I write about it -- or how many times others do -- many folks either don't see the posts, don't read the posts, or read them but simply forget.
So, here are four points to remember:
1.  Form the plural of a regular noun (even an abbreviation) such as cat, dog, house, friend, taco, pizza, Monday, condo, CD, or TV by adding an s to the word, NOT an apostrophe, even if it's a "foreign" word.
      cats - dogs - houses - friends - tacos - pizzas - Mondays - condos - CDs - TVs
2.  Form the plural of nouns ending in ch, sh, s, x, or z by adding es.
      catches - churches - dishes - dresses - fetches - fixes - foxes - buzzes - quizzes
BUT #1: If the ch ending is pronounced like k, add just an s: stomach/stomachs
Also add es to potato, tomato, and hobo: potatoes, tomatoes, hoboes (but not photo)
3.  Form the plural of an irregular noun such as woman, man, cactus, elf, calf, leaf, knife, louse, or mouse by changing the spelling.
      women - men - cacti - elves -calves - leaves - knives - mice - lice
BUT #2: If you are writing about single letters that might be misunderstood because of the s ending, use an apostrophe.
She got all A's in school this year! (Without the apostrophe, a reader might see As as the word "as," even with the capital letter.)
4.  Form plurals of numbers, dates, or acronyms by just adding an s.
They were popular in the 1800s. She's in her early 80s. Those kids were born in the late 1990s. He scored all 10s in the competition! How many ATMs are in this building?
And of course, just to be even more difficult (English really is a tough language), some words are written the same whether they're singular or plural. Doesn't seem fair, does it?
      deer - fish - sheep - bison - shrimp - moose - aircraft - spacecraft
(I have no idea why 99% of these words relate to animals, or why they are formed this way. And I also don't know why it's one moose/two moose, but one goose/two geese.)
Bottom line: Do not use an apostrophe to create a plural word.
Next week we'll look at the two rules for using apostrophes: forming possessives (singular and plural) and forming contractions of words and dates. Stay tuned!
Does this post help? Have I persuaded you not to use an apostrophe to form a plural word?
Are there other English words you might wonder about?
*****
Thanks for taking the time to read this post. If you learned something, I hope you will . . . 

Find it relevant and/or share it, so your connections can see it and perhaps learn too. 
Comment, so you can be seen by my connections. You never know who would be interested in YOU! (Ask Deb Helfrich how well it worked for her!) 
**********
My previous posts can be seen here on my website, and they're easy to find because they're categorized.  
***********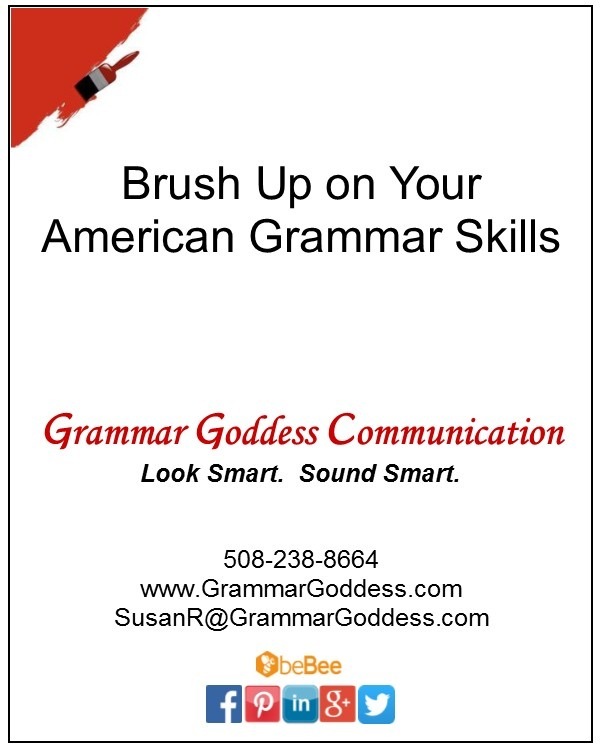 Do the associates in your company look and sound as smart as they are? 
They would if they could take one of my 
Brush Up on Your Skills 
workshops right where they work. If your company hires outside experts to teach any topic to its associates, I would appreciate your sharing my posts and
website 
with your Human Resources or Training Manager. 
Are you a member of an association or other group that is looking for a speaker for one of its meetings? There are many communication-based topics that would create a lighthearted and interesting presentation. 
""
You may be interested in these jobs
Found in: beBee S2 US - 1 day ago

---

Mac Tools

Brooklyn Park

Full time

Job Description · Build a Great Career and a Quality Life with Mac Tools. · Feel the freedom and independence of working on your own, in a stress free environment - with no one to answer to, except yourself If qualified, we have a low start-up cost with a variety of financing op ...

Found in: Indeed US - 4 days ago

---

en · Your time. Your Goals. · What is DoorDash · Available in over 4,000 cities in the U.S, DoorDash connects local businesses and local drivers (called Dashers) with opportunities to earn, work, and live. · As a Dasher, you can be your own boss and enjoy the flexibility of choos ...

Found in: beBee S2 US - 1 week ago

---

As an EEO/Affirmative Action Employer, all qualified applicants will receive consideration for employment without regard to race, color, religion, sex, sexual orientation, gender identity, age, national origin, disability, or veteran status. · I. Job Summary · Safely operates a h ...