1 year ago · 2 min. reading time · ~10 ·
ABBOTT ANGRY AT DEMS, PROPOSES SIMPLER VOTING LAW IN TEXAS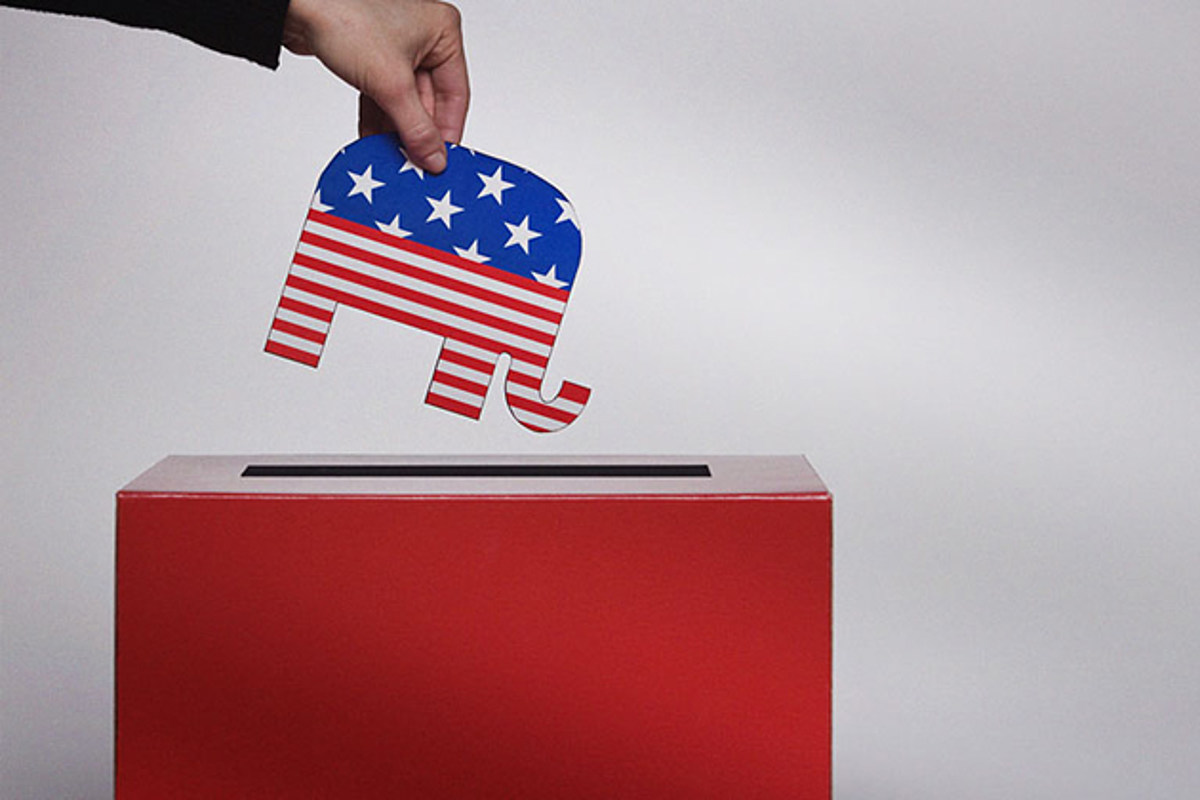 There's a big showdown happening in Texas, and Gov. Greg Abbott aims to clean up the state.
"I'm sick of these yellow-bellied liberals," Abbott told The Lint Screen. "Our state Republican representatives presented many ways to make voting better for Texans, and the lazy Democrats up and walked out on them in protest. I'm sick and tired of dealing with those crybabies, so I'm proposing a whole new simpler voting law everyone's going to love."
Abbott has created what he calls "a predictive voting system" to save his citizens time.
"Texans are busy people," Abbott says. "They can't just drop everything and go wait in lines to vote in some silly election. Well, I'm going to take the work out of voting. We are going to pre-fill all the damn ballots. I proposed a similar idea months ago, but it didn't happen. But now I know sure as the sun comes up that my citizens want good God-fearing Republicans representing them, so all candidates with an "R" by their names get the vote."
Abbott laughs. "What's not to like about that?" he asks. "It's automatic, it's easy, and there's no pussyfooting around. This is the only way we can be sure we don't get a bunch of bellyaching Democrats or Independents in office and mucking up the works for everybody."
The Texas Governor spits on the ground. "That's what I think of these non-Republican traitors trying to destroy our state and America," Abbott says in disgust. "They wanna investigate the Capitol liberation on January 6? Well, to hell with them. Get over it. And if they don't want Donald Trump to be our president, then go and find someplace that wants your liberal ass. Everyone knows Biden stole the election. We need The Chosen One! We can't have a bunch of crazy socialists robbing us of our freedoms and democracy."
Gov. Abbott smiles. "Once we get my new simple voting law passed in Texas, we can get the boys in Washington to pass it as a national law. If we don't stop the liberal loonies who want to vote as they like, we'll never save America!"
——————————————————————–
Read PD Scullin's debut novel "SAWDUST: Love is wilder than a circus," a humorous ride across America with a circus in the early '80s. This book has earned 100% 5-Star reviews on Amazon. Act now and save during pandemic pricing. You're a click away from a fun, unforgettable ride. Buckle up and go.
You may be interested in these jobs
Found in: Linkedin WW - 6 days ago

---

Palo Alto Networks

Plano, TX,

Company Description · Our Mission · At Palo Alto Networks® everything starts and ends with our mission: · Being the cybersecurity partner of choice, protecting our digital way of life. · We have the vision of a world where each day is safer and more secure than the one before. Th ...

Found in: Indeed US - 4 days ago

---

Don Benitos

Longview

Full Time

take all togo orders and prepare them and go over all togo orders with guest · Job Type: · Full-time · Pay: · $10.00 - $12.00 per hour · Benefits: · Paid time off · Shift: · 10 hour shift · 4 hour shift · 8 hour shift · Day shift · Evening shift · Morning shift · Night shift · We ...

Found in: beBee S2 US - 6 days ago

---

University of Mississippi

Lafayette

["FULL_TIME"]

Position Description · The School of Engineering at the University of Mississippi is · seeking an experienced researcher, administrator and faculty member · for the position of Director of the Mississippi Mineral Resources · Institute (MMRI) and tenured/tenure-track faculty in th ...