4 years ago · 1 min. reading time · visibility ~10 ·
A Peek Inside The Mind Of "A Very Stable Genius"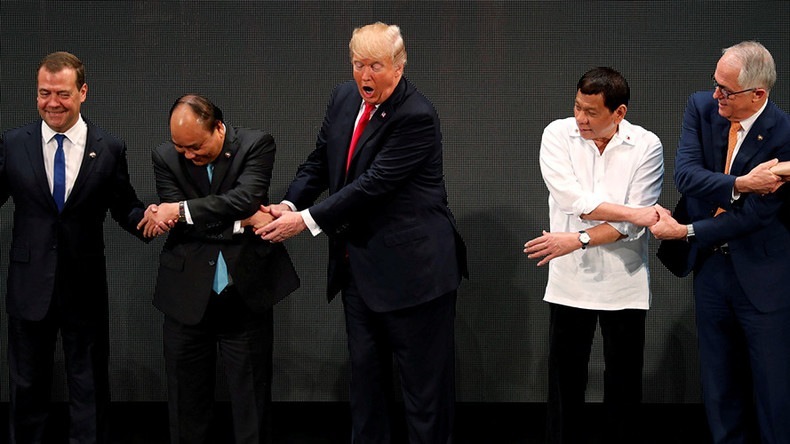 President Donald J. Trump is proud of his new nickname for Steve Bannon — "Sloppy Steve" — but a dumpster dive at The White House by
The Lint Screen 
reveals some other names that were in the running.
What follows is a list of rejected Bannon nicknames created by the man known worldwide for his sanity and his smarts! The list was on six crumpled sheets of presidential letterhead found in a trash bag from the West Wing (pages had ketchup stains attesting their authenticity).
— Sloppy Bannon
— Trash Bannon
— Stevie Junk
— Not Too Tidy Steven
— Stevie Pig Pen, Like In Charlie Brown
— Charlie Brown
— Snoopy
— Cute dog in a comic strip
— Steve Pigsty
— Little Steven
— The Boss, wait, I'm the Boss!
— Crooked Steve (note: CHECK AND SEE IF I'VE USED 'CROOKED' FOR ANYONE)
— Stubble Steve
— Won't Shave Bannon
— Never Knew A Close Shave Steve
— No Razors Steve
— Whiskers McGee
— Dresses in Layers Bannon
— Two Shirts Steve
— Breit-fart Bannon
— Loose Lips
— Mr. Big Blabbermouth
— Mr. Can't Keep A Secret
— That Sloppy Guy in THE ODD COUPLE — what's his name, not the neat one, the really sloppy one — it'll come to me
 — Felix The Cat — NO, THE OTHER GUY, THE SLOPPY ONE!
 — Oscar Meyer
 — The Oscars
 — James Madison
 — Madison, Wisconsin
 — Sloppy joes
 — I'm hungry, think I'll get some Big Macs and Filet of Fishes
 — Steve who is sloppy
 — Steve sloppy
 — Sloppy Steve–- THAT'S IT! PERFECT!!! I AM A GENIUS!!! TIME FOR A HAPPY MEAL!!!!! BIG MACS, FISHIES, SHAKE, FRIES, KETCHUP!!! ME HUNGRY!!!</em>
##########################################
Patrick Scullin is an empathetic adman and founder of ASO Advertising.
He has two blogs: Empathetic Adman (marketing pontification) and The Lint Screen (satire, smartassery humor, pop culture ramblings, and advice for people getting hip replacements).