3 weeks ago · 5 min. reading time · visibility ~10 ·
6 Tips to Help Female Entrepreneurs Stick to their Business Resolutions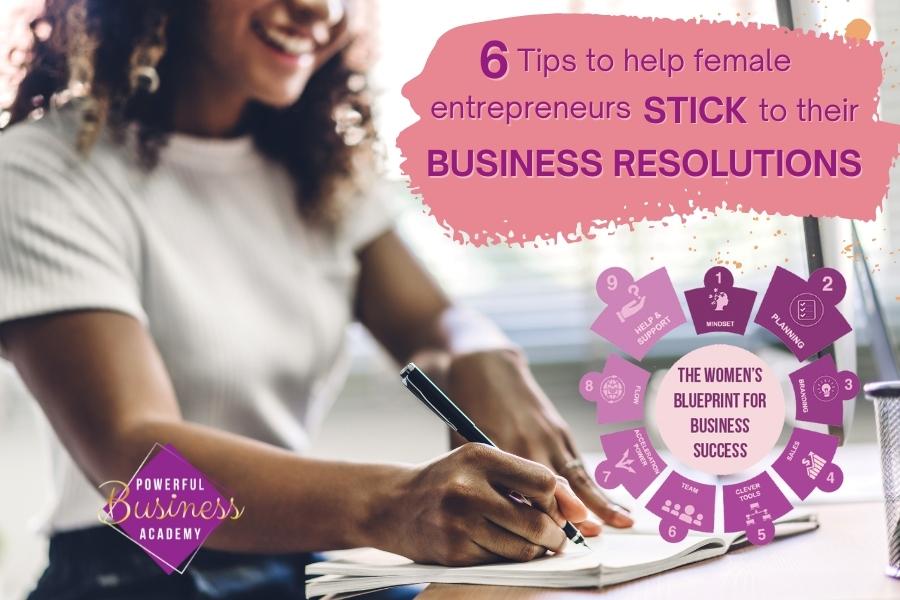 #business  #entrepreneur  #femaleentrepreneurs  #client 
Do you make new year resolutions for your business? Many of us make personal resolutions, but is it necessary to make ones for our business? Absolutely! Much like individual new year's resolutions, business resolutions push us to accomplish more and reach our goals.
"Whether you think you can or think you can't, you're right," Henry Ford once said. In other words, you often accomplish what you set your mind to and you measure up to the goals you set. That's why new year business resolutions are so helpful.
There are also other ways you can make sure that you reach your goal of growing your business. Setting resolutions and goals are just part of that process. If you want to truly scale and grow your business, you need to work on 9 major areas. This article touches on Area 2, Planning, and Area 9, Help & Support. Learn more about the other areas in the system I created, "The Women's Blueprint to Business Success."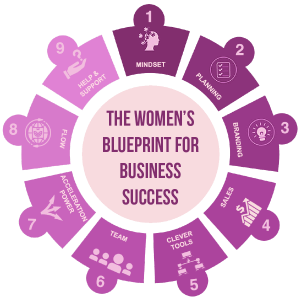 In my work as a business coach for women, I've found several effective ways to set new year's resolutions for business owners and how they can stick with them.
1. The first step to setting new year business resolutions is evaluation
The goal of evaluation is to find out how your business performed throughout the year so you can adjust your plan accordingly. This will give you accurate data on which to base your future actions. Here are a few questions you can ask yourself:
What strategies worked for you in the past year? What didn't? How can you improve?
What is the current status of your business? Where are you now?
Where do you hope to be in a year?
2. Next, set goals and new year resolutions for your business
Now that you know what you want to achieve, what goals can you set to help you accomplish them? What can you change to improve your past performance? These can be general ideas such as delegate more, or more specific such as reaching a certain amount of income.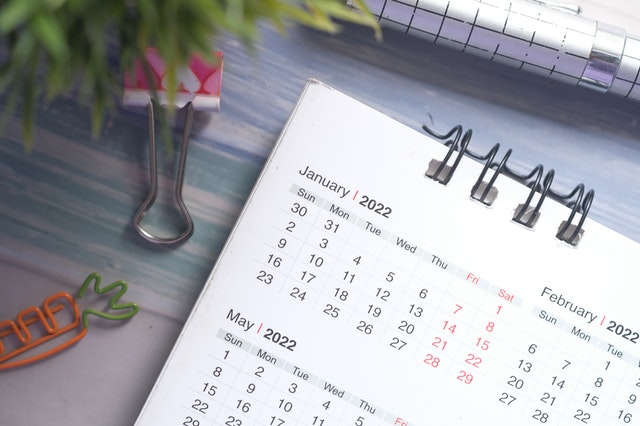 Here are a few examples of new year resolutions for you and your business:
3. Don't just set new year business resolutions, plan appropriately
As they say, a goal without a plan is just a wish. If you want to accomplish your goals, you must have the tools and the skills to put them in action. What is it that you want to achieve? What are concrete ways that you can realize them?
For example, if you want to reach and convert more clients, what strategies can you use to generate more leads? How can you get your message out to a wider audience? What procedures can you put in place to make the process easier?
4. To help you keep your new year business resolutions, get group support
Getting the right help and support plays a great role in achieving your goals. Find peers, mentors, or a business coach for women who can help you become focused and keep you accountable. They will be there to guide you, motivate you, and support you along the way.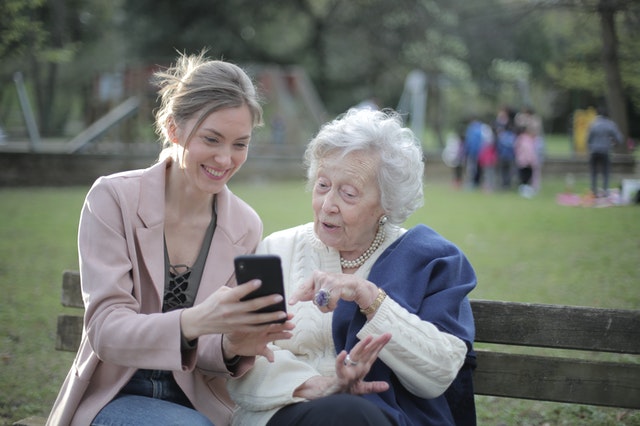 5. Break your goals and new year business resolutions into milestones
Are your goals too great that they overwhelm you? Break them down into smaller, more manageable targets. Being able to achieve what you set out to do, even little by little, will give you the momentum you need to keep going. It will also build your confidence and trust in the fact that you actually can achieve your goals.
And remember, when you are in action, you're always going somewhere and opening yourself to new opportunities.
6. Finding motivators will push you to stick with your new year business resolutions
Keeping resolutions is not as easy as making them. In fact, according to Forbes, 80% of new year resolutions fail. And while there are many reasons for failing, there are still some things you can do to keep yourself motivated in accomplishing your resolutions. One thing you can do is reward yourself for each goal you achieve. Celebrate your wins with gifts for yourself, holidays, or anything else that will motivate you to keep going.
But while these external motivators work, having internal motivation is more important. What is the bigger picture for you? What do you value most? And What drives you? Knowing your purpose is the strongest incentive you can have. Having that mindset and being aligned with your goals will help push you through the challenging times.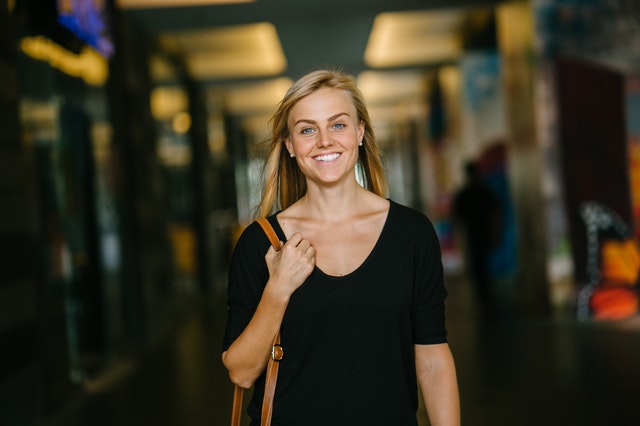 Summing it up
I'm sure there are many experiences we can learn from the past year. This new year, we can keep getting better by putting those lessons to use through our goals and business resolutions. The key is to be consistent––not only in one area of your business but in all areas. Your business is a holistic entity after all, and you need a holistic approach to scale and grow it. Learn more about my system, "The Women's Blueprint to Business Success" here.
Checkout our FB group for international self-employed businesswomen


Learn more
My name is Tineke Rensen and I am a business coach for women. I created the system "A Women's Blueprint for Business Success," where I work with female entrepreneurs in 9 major areas in their business.
There are many out there who call themselves "business coaches" but have never had their own business. What you need is a business coach who has experience in scaling and growing businesses. And I've had plenty. In my 31 years of experience, I've become an expert in many areas, and I can help you with whatever topic you need help with. Because it NEVER is about changing just one thing that'll pivot your business around
If you want to learn more about what makes a good business coach for women check out this article about the 20 questions you should ask a business coach for female entrepreneurs.
Interested to learn how you can work with me one-on-one to build your one-woman gig to a proper business and double your income within a year? Click here now to schedule a quick 15-minute call with me and get started.
About the author: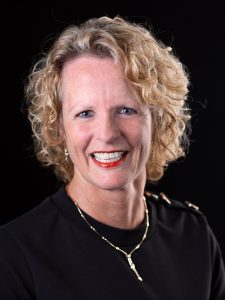 Tineke Rensen is in business for 30 years. She built an international Outdoor and Survival business from scratch and sold this after 22 years. Tineke was a national whitewater kayaking champion.
She now is one of the most all-round business accelerators you can find. There are very few topics she cannot help you with your business. Many people find it hard to believe when they hear this. How much do you think you know about a topic if you live it day and night for 30 years?
Tineke works with female business owners to grow to their full business potential. She uses her own system the "Blueprint for a Successful Business Makeover". She is a women's business coach.
Tineke is the author of "Maximum Business Growth For Women"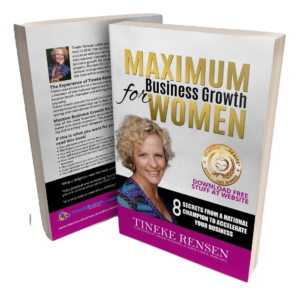 If you want to watch business videos with Tineke Rensen you can like the Powerful Business Academy Youtube Channel
info@PowerfulBusinessAcademy.com