1 year ago · 1 min. reading time · ~10 ·
5 Essential Habits For Business Leaders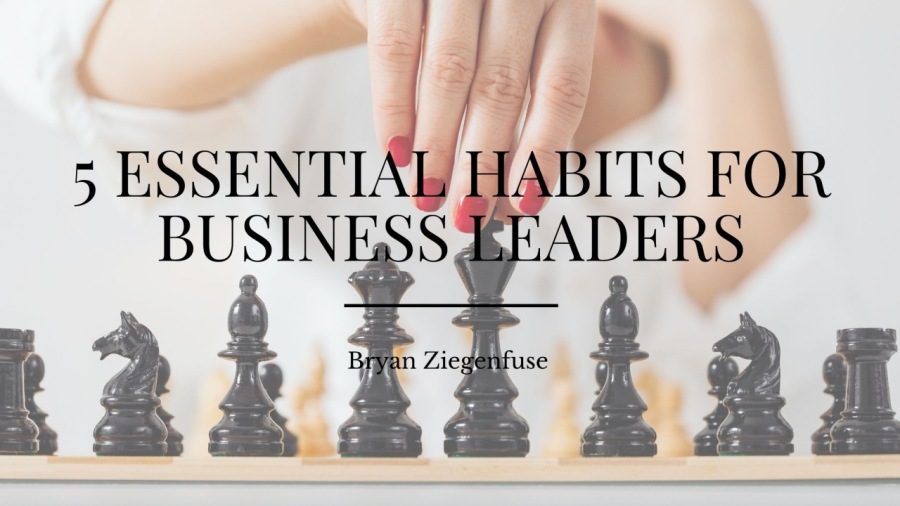 Businesses depend on excellent leadership to grow and yield great results. However, it takes a lot of effort and knowledge to create the qualities that propel their operations to achieve their dreams. It's a process that may take time and effort to build, but it's worth every sweat the leader breaks. Here are some habits that every leader can practice to kick start their journey to outstanding leadership.
Be an Excellent Time Manager
With leadership comes a host of responsibilities, and it's easy to divert and commit to less critical duties along the day. This is dangerous since it makes leaders more reactive than proactive. That's why a great leader should maximize time management and avoid the common trouble of constantly working on issues urgently. Some of the ways to ensure that they work on essential items on their lists and maximize the time they have every day include:
Delegating where necessary

Planning how to spend the day a night before

Starting with the most challenging tasks in the morning

Having dedicated hours of serious work daily
Presence and Transparency
While it may sound insignificant, employees quickly bond and trust a present, transparent, and honest leader. The leader can take strolls and check on their teams, hold conversations, and above all, remain as open as they can to achieve this.
Always Learning
One of the essential habits of excellent leadership is constantly looking for ways to learn a new thing every day. The opportunities are numerous and range from formally taking part in professional developments or seeking a mentor. It can also mean informal team engagements. Whatever the case, it's vital for great aspiring leaders to seek learning opportunities and always add a thing or two to their expertise.
Arrive at the Office Early
Arriving early at work is an essential aspect of excellent leadership. First, it sets the pace for other workers, and the leader also gets enough time to organize their day and thoughts. It's also an excellent time to attend to other less demanding but essential tasks like checking and replying to important emails.
Excellent Listening
A good leader should listen to their teams, pay attention to their context without judgment, or dominating the conversation. This habit helps them acquire a lot of information about their leadership, build trust, and earn a lot of respect from their teams.
Every leader wants to be the best. While it can be overwhelming, building these simple habits is a great way to attain the skills.
You may be interested in these jobs
Found in: Jooble US - 1 week ago

---

Nebraska Furniture Mart

Omaha, NE

Full-time

Pay Range: · $17.8- 22.22 hourly $500 bonus to be paid at the end of your Seasonal Term if in good standing · Full and Part time opportunities · Job Description: Your Piece of the Puzzle Do you tend to leave a lasting impression on people? If so, we are looking for a friendly fa ...

Found in: Jooble US - 1 week ago

---

Bank of America

Mukilteo, WA

Consumer Investments Financial Solutions Advisor - Northwest Region · Coeur D Alene, Idaho;Olympia, Washington; Auburn, Washington; Lynnwood, Washington; Bothell, Washington; Issaquah, Washington; Stanwood, Washington; Snohomish, Washington; Sammamish, Washington; Beaverton, Oreg ...

Found in: Jooble US - 2 days ago

---

Health Providers Choice

Michigan

Must have at least 2 years of recent experience in specialty applying for. American Heart Association BLS Certification is required. ACLS, PALS, TNCC, ENPC, NIHSS, etc. may also be required for some units (Career Placement Specialist will specify). · PID: 10121798 JOB DESCRIPTIO ...