4 Key Ways to Stay Mentally Sharp Throughout the Aging Process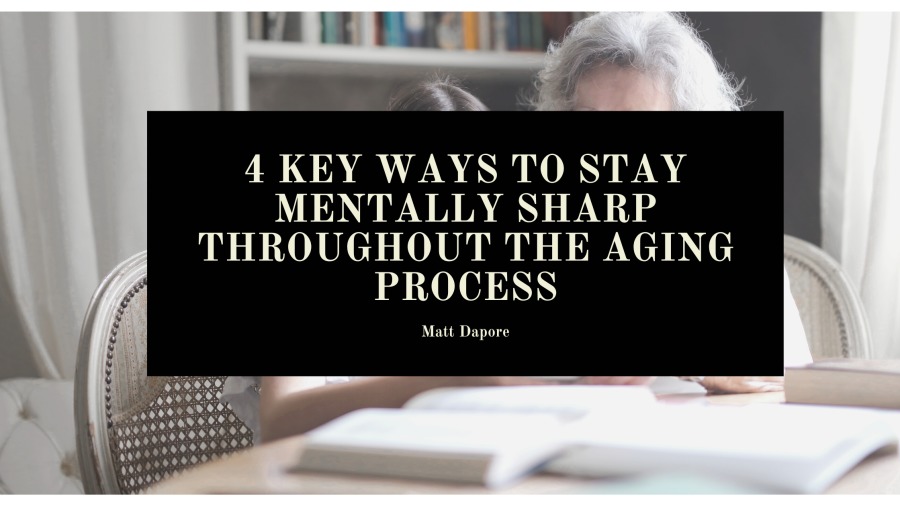 To say the least, aging is no fun. For most people, aging involves some level of cognitive decline. But staying sharp during the aging process is definitely possible; in fact, keeping the mind honed can even be fun. Here are a few great ways to keep your mind focused and strong no matter what time throws at you.
1. Find Logic Puzzles That You Enjoy
To really get the most out of logic puzzles, you'll want to be sure that you enjoy doing them as a hobby. Logic puzzles that are stressful or unenjoyable are probably logic puzzles that you will put off doing indefinitely. The key here is to avoid procrastination.
To really get into the logic puzzle habit, in fact, try working through a few different logic puzzles to see which ones you have fun completing. Although it's not for everyone, the New York Times crossword puzzle can certainly keep our minds sharp. Watching the show "Jeopardy!" is also a great way to combine puzzles with cognitive "exercises" so to speak. Moreover, many people develop a passion for the game of chess; sites like Lichess.org provide fantastic resources and puzzles for players at all levels.
2. Cultivate a Love of Reading
You don't have to read "The Odyssey" in Homeric Greek to challenge yourself while reading. Indeed, the very act of reading a book can strengthen your problem-solving skills. Almost any book will do: The important thing is to make reading a regular part of your day. Even if you only make time for ten minutes of reading on a daily basis, try to get in the habit of regularly challenging yourself by reading books.
3. Stay Social
In the age of coronavirus lockdowns, staying social is not always possible. But health professionals are in agreement that socializing prevents cognitive decline. For the shy among us, getting out and socializing can sometimes feel like a tall order. But the benefits of socializing are many: Get in the habit, and you just might feel refreshed and even younger!
4. Be Creative
Whether or not you have an artistic bent, finding a creative project to work on can really help you to strengthen your critical thinking skills. If you don't have a creative hobby, try learning a new one: Online classes abound for individuals who want to learn how to paint, compose music, or write poetry. Who knows, you might just find a second career as a professional artist!
You may be interested in these jobs
Found in: Jooble US - 5 days ago

---

We are looking to hire several Senior level A/V Install Technicians to our growing team This Jobot Job is hosted by: AJ Harris · Are you a fit? Easy Apply now by clicking the "Apply Now" button and sending us your resume. · Salary: $60,000 - $80,000 per year A bit about us: A ...

Found in: Jooble US - 6 days ago

---

Be part of something more. A majority of our time is spent at work. We believe that time most meaningful when its spent around people who care about you and who challenge you. We hire people who know how to make good decisions, because we wont be constantly looking over your sho ...

Found in: beBee S2 US - 2 days ago

---

Judson Park - a HumanGood community

Seattle

Part time

Wage range: $20.60 to $24.75/hour- Depending on experience · Morning and late morning shifts available. No late nights, out of the kitchen by 8 pm · Location: Judson Park, Des Moines, WA · Are you a passionate culinary professional? If you are, then welcome to our team We are an ...