3 Reasons to Fight For a Global Wildlife Trade Ban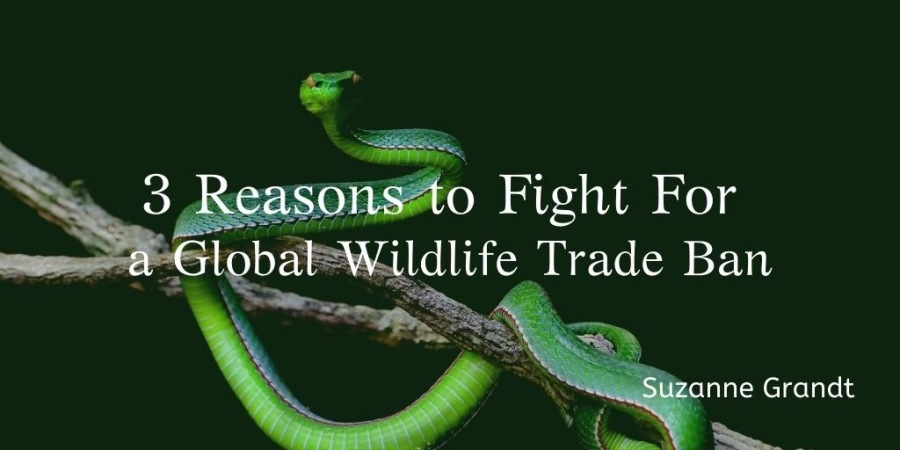 The global wildlife trade is a vast, multibillion-dollar industry, which has led to millions of animals being captured, killed, and trafficked every year. This awful practice places a great deal of pressure on thousands of species and is one of the leading factors endangering global animal populations. Here are three important reasons to fight for a ban on international wildlife trade.
1. Disease control
Animal-borne illnesses, also known as zoonotic infections, have caused numerous epidemics over the last few years. Swine flu, Zika virus, Ebola, and Covid-19 are some of the latest pathogens spread from animals to humans. Banning the global wildlife trade reduces people's chances of coming across infectious animals, which can significantly mitigate the risks of spreading novel diseases. Such a ban has the potential to save thousands, if not millions, of lives.
2. Protecting native ecosystems
People have harmed many ecosystems by transferring foreign species to and from various environments. The boom of Burmese pythons that took place in Florida is a notable example of this. Traders would bring them to the United States to sell to people who would like to have them as pets. Sadly, irresponsible pet owners would abandon them in the wild once they grew too large. The conditions in Florida have allowed this species to outcompete and decimate native animal populations. The introduction of these and other invasive species into the region has done significant damage to Florida's native fauna. Ending the wildlife trade will allow these biomes to heal.
3. Preventing the extinction of the world's wildlife
Man has killed and exploited animals in the name of profit for centuries. Due to human influence, particularly the wildlife trade, hundreds of animal species have gone extinct or become critically endangered. This systematized brutality has been responsible for the loss of an astounding amount of biodiversity. Continuing this practice will have a disastrous impact on the environment and people who depend on it for continued survival.
Animal trafficking poses multiple substantial threats to the lives of human and non-human animals. Humankind has a tremendous capacity to damage the natural world, but people are just as capable of working to protect it. Placing a ban on the global wildlife trade is one of the biggest steps society can take in undoing some of the immense destruction humanity has inflicted on the biosphere.
You may be interested in these jobs
Found in: Jooble US - 6 days ago

---

At Elara Caring, we have an unique opportunity to play a huge role in the growth of an entire home care industry. Here, each employee has the chance to make a real difference by carrying out our mission every day. Join our elite team of healthcare professionals, providing the Rig ...

Found in: beBee S2 US - 9 hours ago

---

Singer Equipment

Tonawanda NY

Full time

Responsible for achieving company sales growth objectives (budgeted top-line and gross profit margin) by creating and maintaining new long-term relationships with elevated customers in which resources are focused based upon the development of deep and long-term mutually beneficia ...

Found in: Jooble US - 19 hours ago

---

National Security Agency

Allentown, PA

Soaring at NSA: Student Program Opportunities · Event Date February 09, 2023 4:00pm - 5:00pm (GMT-05:00) Eastern Time (US & Canada) · Event Description: Hear directly from NSA employees on the great opportunities the Agency has to offer This session is for any level student, an ...