3 of the Best Sailing Blogs Online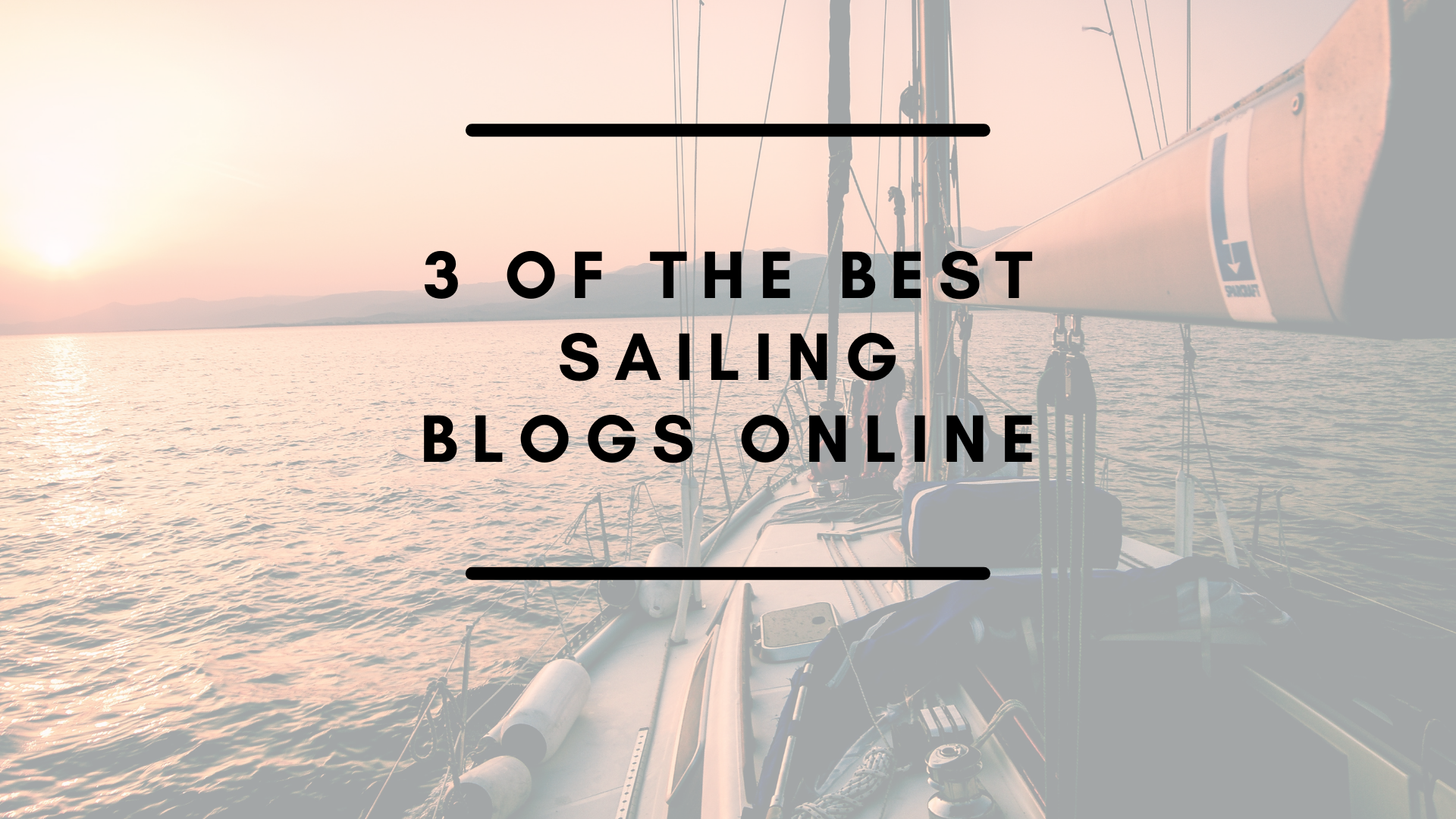 Over the last year, more and more people have taken to blogging. These blogs range from lifestyle topics to food and recipes to sailing. With so many blogs, it can be hard to know which ones are the best and most reliable sources for information. Here are three of the best sailing blogs online.
1. Sailing La Vagabonde: With over 1.5 million followers on YouTube, Sailing La Vagabonde has become a popular sailing blog. Riley, Elayna, and their son Lennon are from Australia and have been sailing and recording their experience for seven years. They have traveled over 90,000NM through the Pacific Ocean, the Atlantic Caribbean, and the Mediterranean. Their blog is full of sailing tips, as well as a sailing guide, merchandise, and a music album by Elayna. In their YouTube videos, Riley and Elayna show parts of their life on their boat and they also share sailing tips they've learned along the way.
2. MJ Sailing: In 2008, Matt and Jess, an American couple, took up sailing as a hobby. They were quickly hooked. In 2010 they upgraded their boat. A year later they sold their house and lived with family until they finally set sail permanently in 2012. They have traveled through South America, Central America, Cuba, the Bahamas, and they have crossed the Atlantic two times. Last year they sold their boat and began designing a new catamaran. On their blog they share their travels, destination guides and sailing tips, with almost 200 of them being in video form.
3. Project Atticus: At Project Atticus, Jordan and Desiree show how to live the sailing dream on a budget. They met while working on a superyacht together, and in 2012 they decided to make their dream of sailing the world a reality. They worked hard and saved hard until they were able to buy a boat for $5,000. After fixing their boat up for three years, they set sail for Cuba. Last year their boat was damaged, so they are in the process of selling Atticus and purchasing another boat, Atticus II. Their journey is documented in a video series split into different seasons on YouTube, with new videos released every Thursday. They learned a lot while refitting Atticus and have great experiences and lessons to share.
Originally published on BroxBaxley.org
You may be interested in these jobs
Found in: Jooble US - 17 hours ago

---

ShiftMed

Mansfield, MA

Part time

ShiftMed is looking for Certified Nursing Assistants (CNAs), of all levels of experience, to join our nursing team · When you join ShiftMed, you get to take control of your work schedule. Our app-based platform gives you exclusive access to open shifts at local nursing homes, ski ...

Found in: Jooble US - 1 day ago

---

Introduction · Are you looking for a place to deliver excellent care patients deserve? At TriStar Centennial Medical Center we support our colleagues in their positions. Join our Team as a(an) Mother Baby Nurse and access programs to assist with every stage of your career. · Bene ...

Found in: Jooble US - 4 days ago

---

The J Group

Chattanooga, TN

Our Brand : · J.Jill is a premier omnichannel retailer and nationally recognized women's apparel brand committed to delighting customers with great wear-now product. The brand represents an easy, thoughtful and inspired style that reflects the confidence of remarkable women who ...